News
Man arrested for Stonefish Grill break in last week
An arrest was made in the break-in at Stonefish Grill and the Tumon Golf Driving Range last week.
Through interviews and follow-ups, the Guam Police Department's community crimes task force arrested 29-year-old Dion Neely Richard for burglary, criminal mischief, and theft on Thursday.  The charges are also for a break-in at the Tumon Medical Center.
According to a GPD release, Richard was held recently by the courts for warrants. During his interview, he admitted to officers his involvement in the burglary, claiming that it appeared the place was already broken into and that he and his accomplice went in, stole high-priced items and traded them for .05 grams of meth in Harmon the same night.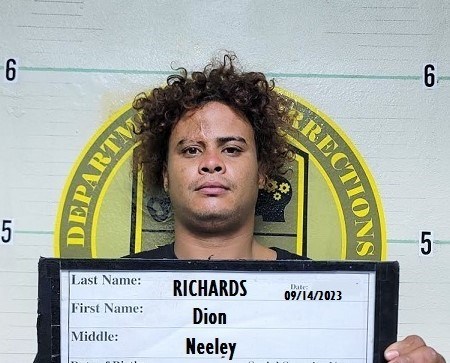 As we reported, surveillance video captured the male suspects rummaging through the restaurant with a flashlight. The video posted on social media prompted several tips from the community.
We should note that Richard was also charged with additional offenses for separate cases where he was identified as a suspect- family violence, assault, and interfering with reporting of family violence.
He was booked and confined.