News
Murder weapon stolen from probation officer's car is personal firearm
The gun used in the senseless shooting Saturday afternoon at the Hi5 Logo Shop in Maite that left one man dead belonged to a probation officer. 
The alleged suspect, 21-year-old Jayson Gaan Sowas allegedly admitted to investigators he stole the gun from an unsecured vehicle, according to a Guam Police Department in a press release.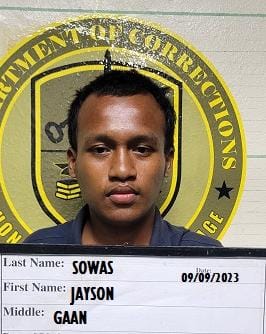 According to court documents, that same day a probation officer reported his firearm, a Sig Sauer, missing from his black pouch in the front passenger seat of his car.
His car was parked at the probation office in Hagatna. 
The probation officer told police he locked his vehicle. 
Judiciary of Guam Public Information Officer Jannette Samson told KUAM that the firearm in question was not issued by the court. 
She added the matter is currently under review.