Guam is now in Condition of Readiness 2.
A typhoon watch and small craft advisory is in effect for Guam and the CNMI, as Tropical Storm Mawar continues to strengthen and slowly track towards the Marianas
As of 7 pm, the storm was located 460 miles south-southeast of Guam, and 530 miles south-southeast of Saipan. It is moving north-northwest at 10 mph with maximum sustained winds of 70 mph.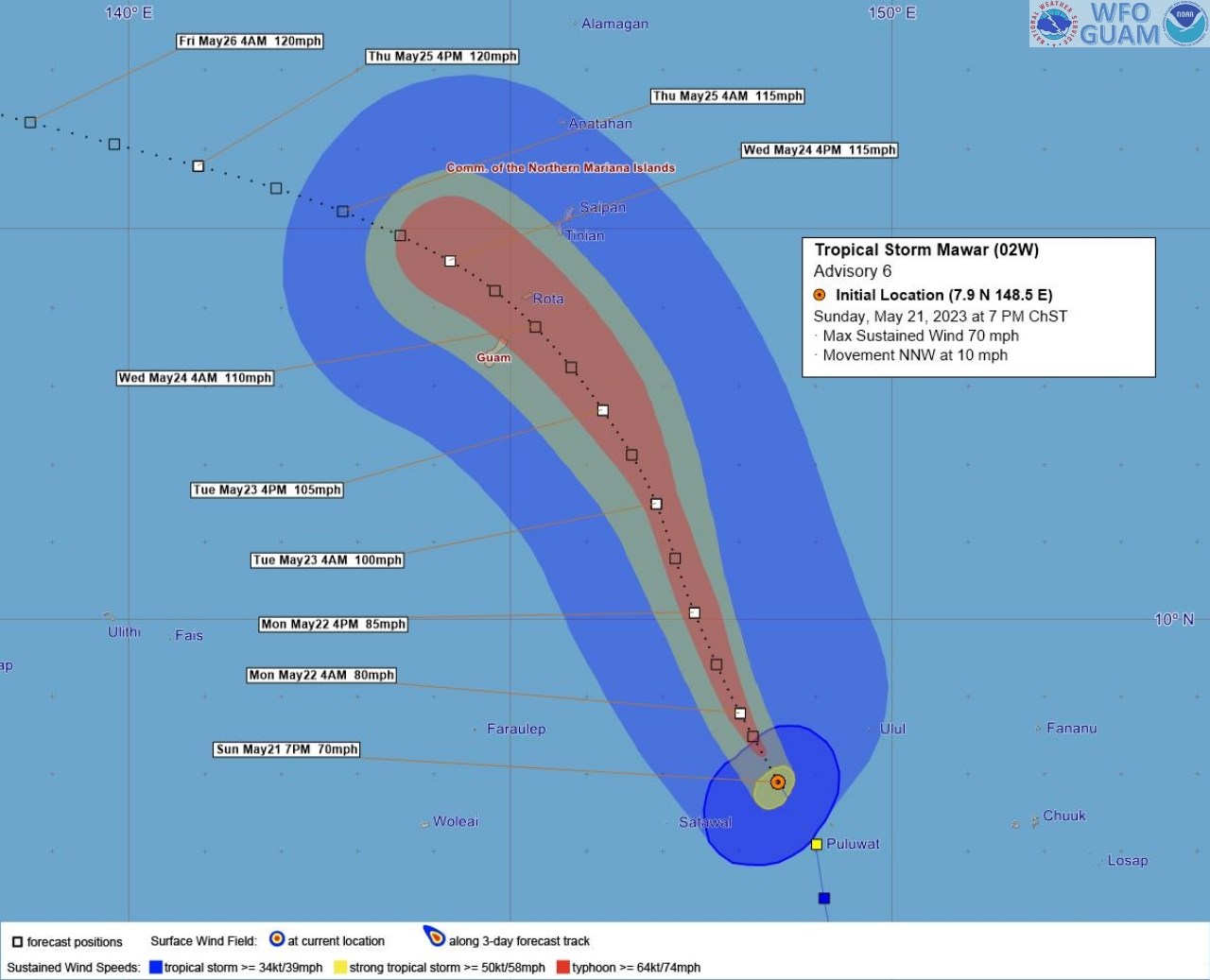 A typhoon watch means that typhoon conditions are possible, with tropical storm force conditions arriving within the next 48 hours. There is an increasing likelihood for tropical storm to typhoon force impacts around midweek. The anticipated timing is expected between late Tuesday to early Thursday. Heavy rainfall is likely much of this week, with 9 to 15 inches remaining a possibility through the end of this week.
During COR 2, government of Guam agencies, with the exception of essential services, will remain closed until COR 4 is announced.
The Guam Solid Waste Authority will continue operations with trash pick up tomorrow, May 22. Assessments will be made after tomorrow and an update on GSWA operations for the remainder of the week will be provided.