News
Make-A-Wish grants 13-year-old's dream of a shopping spree
One teenage girl's wish came true over the weekend. Once a month, Make-A-Wish Guam and CNMI grants wishes of children battling critical illnesses that are referred to them and this month goes to 13-year-old Leah Rolinski.
Her wish, a shopping spree, starting at Ross Dress for Less in the Micronesia Mall with her family on Saturday. Her allotment was $4,000
"I feel happy," Leah said, joyfully smiling while holding a stuffed animal toy she picked out.
Leah has Type 1 Neurofibromatosis as well as a learning disability which also causes her to have scoliosis, according to her mother, Lorriane Leyble.
"She has little tumors that run through her nerves. It's hereditary," Leyble said. She then goes on to further explain her daughter's scoliosis.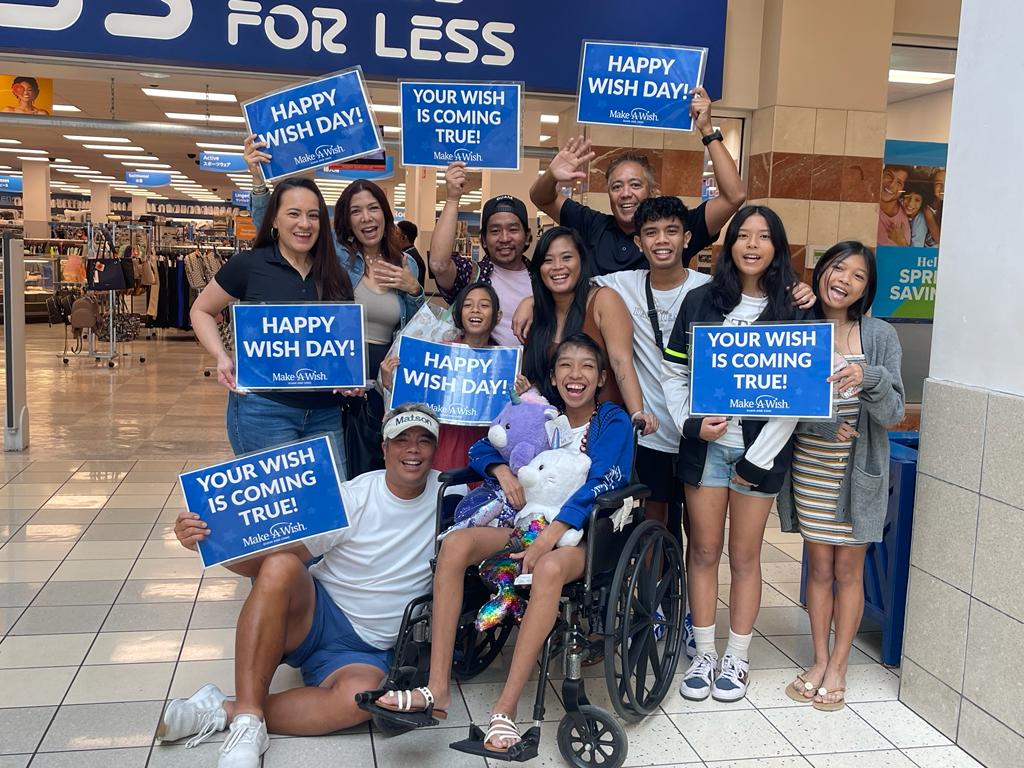 "Her spine twists forward and it affected her a lot…She had just gotten back from surgery so she's been through a lot and I'm very proud of her," Lorriane said. "I'm blessed she recovered fast."
Learning about her wish, Lorraine and the rest of her family were beyond touched that Leah shared it with them.
"It felt like a dream," said sister Madison.
"We really care about her," added Leah's other sister, Chloe. "She can do whatever she wants but she's just so sweet to us and always wants to spend time with us."
"I'm so happy that the kids got to experience it, especially her because she really honestly deserves it," Lorriane added
Along with her shopping spree, Leah was given other items from her wish such as an iPhone 14+, An Acer touchscreen laptop, a Nintendo Switch with games, and a two-day stay at the Westin Hotel.
She and her family were also driven around in a limousine. "It was so cool, I've never been in a limo before," Leah said
During the pandemic, the Guam Chapter had to put a hold on some of the wishes, especially those that included travel.
Leah's wish was one of those put on hold but for different reasons. "Leah had been referred to us last year and we had to wait a little bit for some medical treatment procedures to be down and for her to be ready," said Kaleena Camacho, Program Services Manager.
Now able to grant wishes again, Camacho said the organization is ready to continue giving these kinds of experiences to other kids just like Leah.
"How her family is rallying behind her, they're here supporting her and are having just as much fun as seeing her carefree and enjoy herself with her wish," said Camacho.
"The wish is for the wish kid but it's for the family too. When they get to spend time in magical moments like this, it makes the experience more fulfilling, more rewarding."