News
Robbery suspect reveals links to other armed incidents, police chief says meth at center crimes
Gas stations, convenience stores, and game rooms across the island - all targeted by nearly a handful of men who were looking to make a quick buck.
Guam Police Department Chief Stephen Ignacio revealed the details in the case during a press conference. 
"This is seven robberies that we've closed right now," he said. 
Detectives caught a break after arresting 26-year-old Bob Quinata earlier this week in connection to the robberies at gas stations in Yigo and Hagat.
Quinata allegedly confessed to authorities - naming his accomplices.
Twenty-three-year-old Javick Chutaro, 24-year-old Brandon Flores, and 33-year-old Seifor Kachura are each facing charges of robbery, burglary, and theft.
Investigators tracked them down finding a CO2 air pistol used in the robberies, more than $1,400 in cash and about two grams of meth.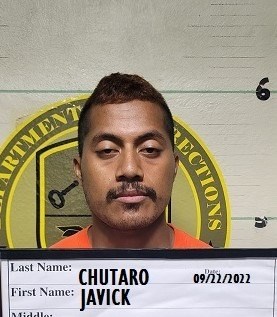 "We have seen an uptick but also we have seen a very fast response with the investigations in the GPD to make sure we bring closure," Ignacio said. 
The trio, who are no strangers to law enforcement, also were charged with illegal drug possession.
"What we are seeing with these people is methamphetamine," the chief said. "So whether they are doing this because they have an addiction or need to support drug habit, it's no secret we have a problem that we are trying to address."  
The police chief noted Chutaro, who has been up for deportation since April, took off his ankle monitor put on him by U.S. Immigrations.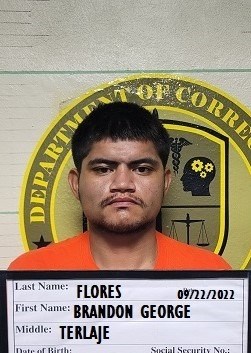 The four men are being held in the Department of Corrections prison.
Ignacio told KUAM his community outreach office is working with the Guam Chamber of Commerce to address safety issues for local businesses.
He added you can also contact GPD if you want them to assess how you can protect your workplace from criminals.