News
Excited Reagan crew unwind with GAIN's four-legged friends
Saturday, June 25th 2022, 10:00 AM ChST
They're here to spread some "pawsitivity" around the island and their first stop was the Guam Animals In Need shelter in Yigo.
Five sailors serving aboard the USS Ronald Reagan volunteered some of their time to help out at GAIN and give some love to the cats and dogs waiting for their "fur-ever" home. Aviation Machinist's Mate First Class Kieu Pham said it was an easy decision to spend her time GAIN.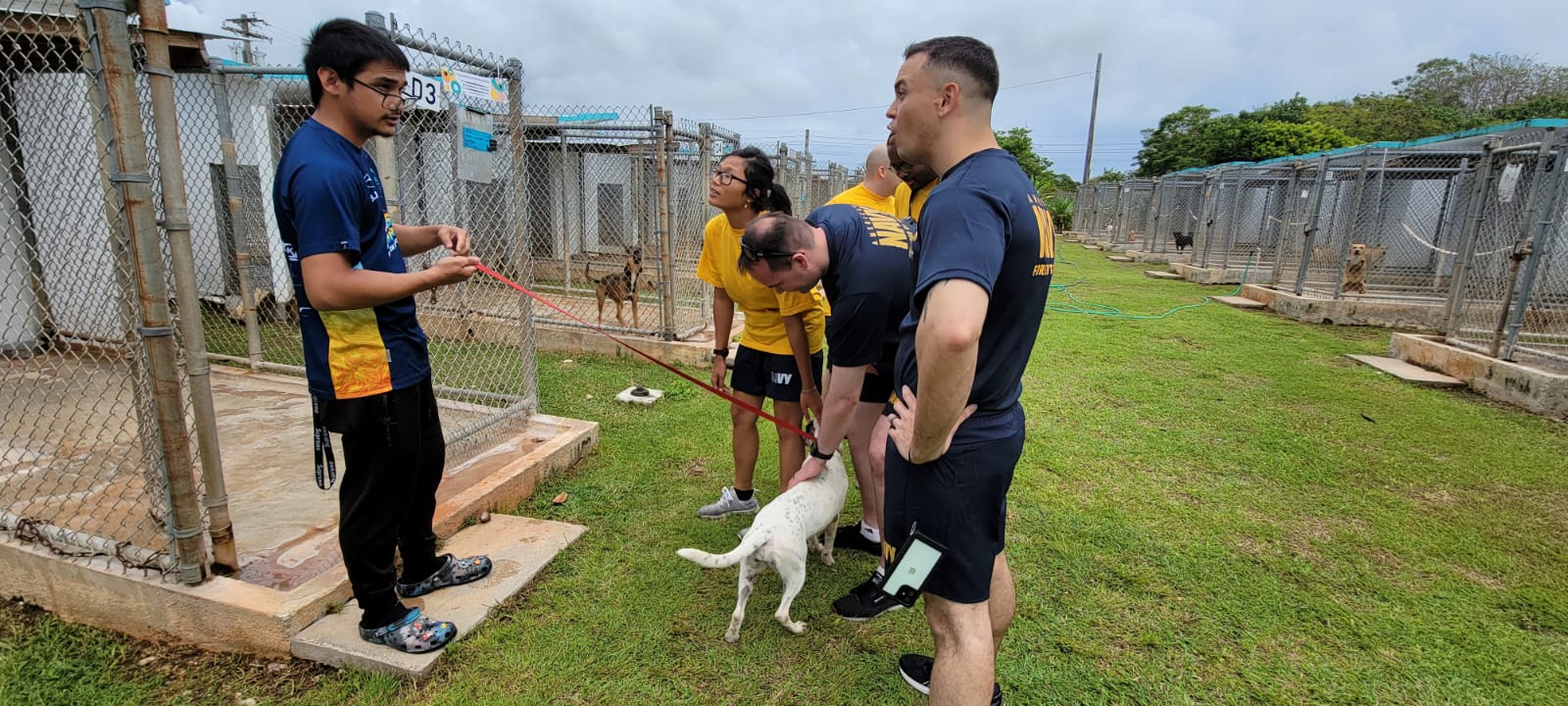 "You get to be around animals," she said. "They're very therapeutic and I'm definitely in need of animal therapy for sure being under away. It's a stressful environment so being off and being surrounded by animals is just doing a good deed. It's all a bonus."
Pham thanked island residents for welcoming the crew of the Reagan with open arms and encouraged more people to volunteer at GAIN.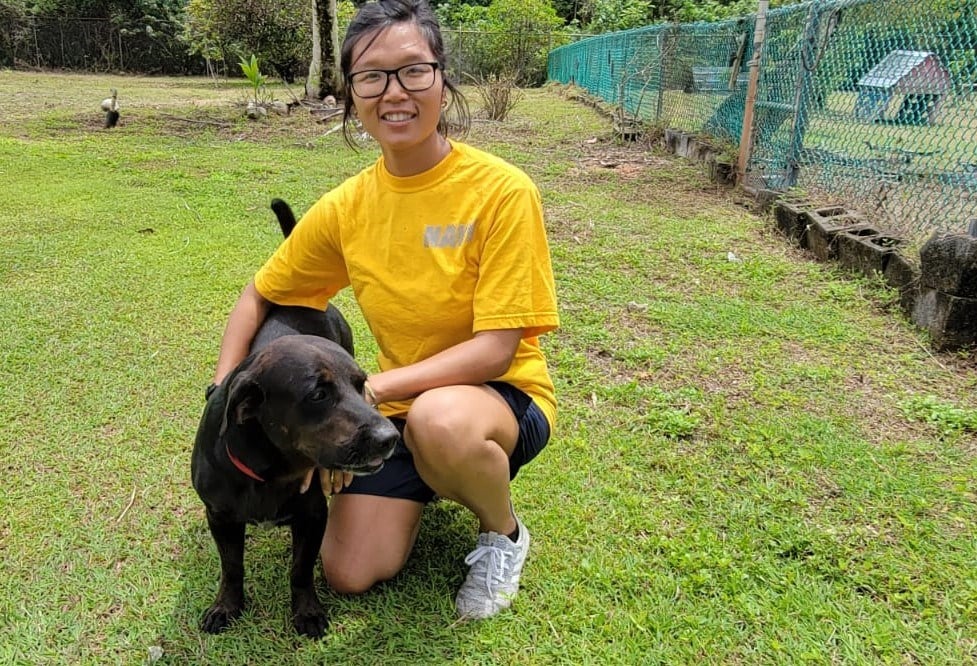 "The people are very kind, very welcoming and food is delicious! And many beautiful places to see, but here at GAIN, please, as with anything, as we are humans and to animals, kindness is free," she said. "It takes nothing to give, just pay it forward. So come volunteer."
Aviation Machinist's Mate First Class Joxel Rosario says when the volunteer work to help at GAIN was announced, he was the first one to jump at the chance.
"Other than seeing all the people, I was excited to see animals and interact with them and not only that, helping the community," he said.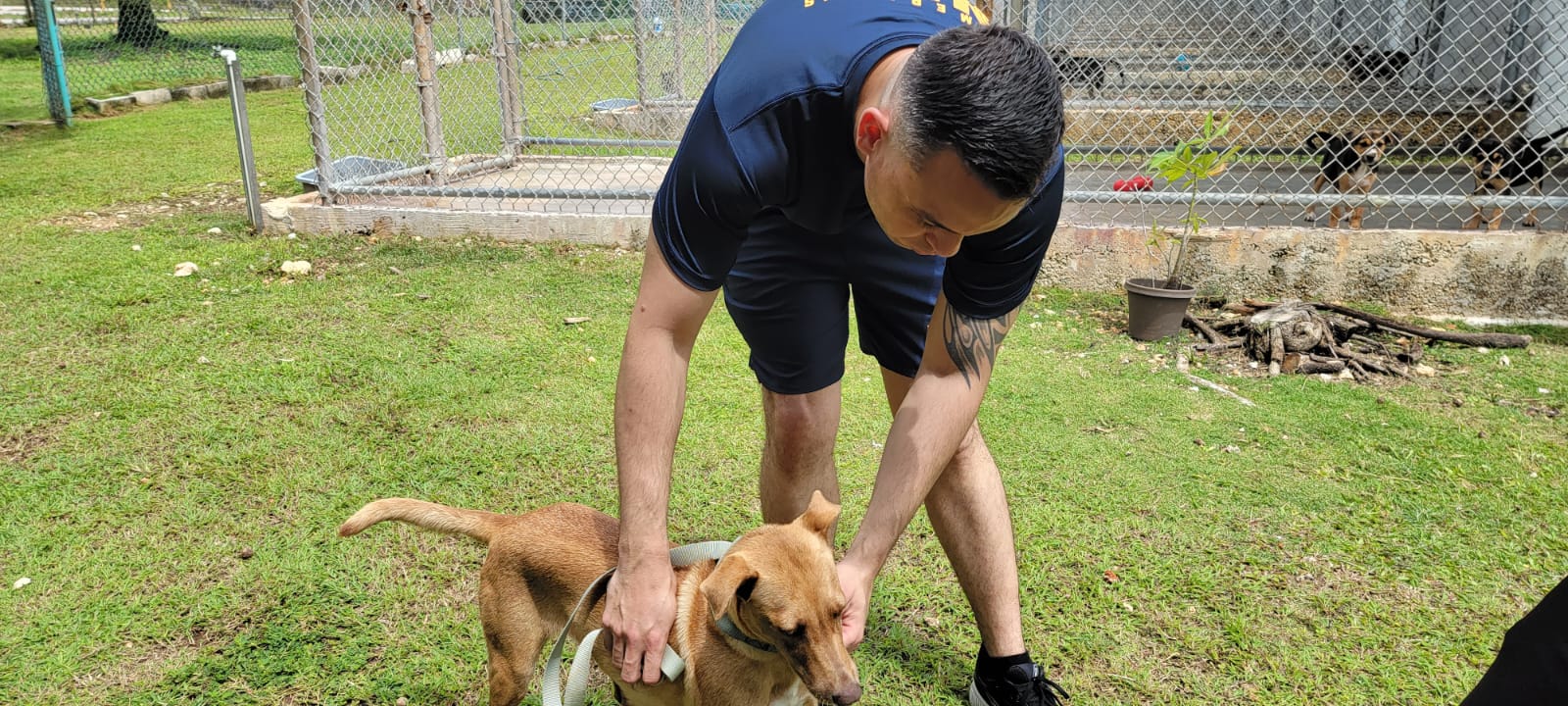 Alison Hadley, Executive Director of GAIN said they were grateful for the extra help the Reagan crew provided
"It's awesome to see them out there. I'm sure it's a nice break for them to get off the boat and this is just very beneficial for our animals because when they spend time with different types of people, different capacities, it makes them much more adoptable animals, gives them exposure to different personalities, different types of playing," she said. 
Other crew members of the Reagan will also be doing other community activities to help out around the island. Thirty sailors will be at Island Girl Power tomorrow to beautify their facilities as well as organize their thrift store.