News
USS Ronald Reagan makes Guam port call
Thousands of sailors serving aboard the USS Ronald Reagan get to have some fun in the sun for the next few days. Four of the crew aboard the aircraft carrier have Guam roots and look forward to spending time with friends and family and spreading the hafa adai spirit. 
After taking part and completing exercise valiant shield just a couple of days ago, the sailors look to unwind and enjoy Guam's hospitality. The last time Boatswain's Mate 3rd Class Laneia Green was on island was when she was three years old. She shared what she's looking forward to while here.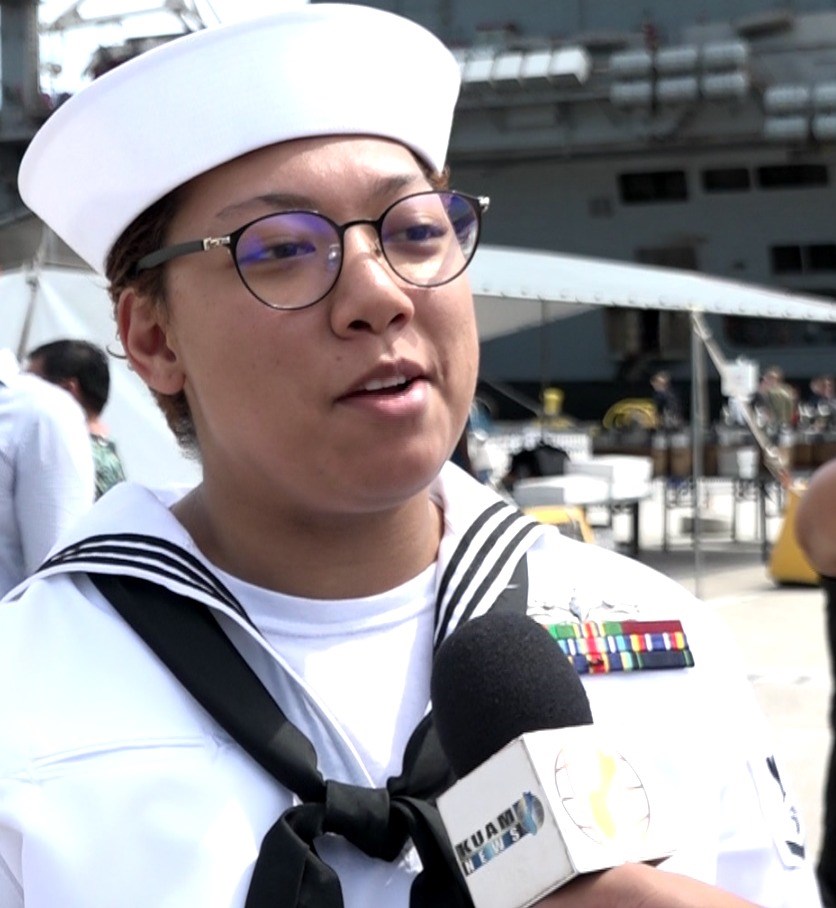 "All the local food, all the CHamoru food and experiencing all the sightseeing that I don't remember when I was three, so experience it all," she said. "I have a few friends that I want to take around, show sightseeing spaces, spots to go to. All the good food, not just American food everybody is used to, but the local food we all enjoy."
All four sailors with Guam ties were welcomed back with open arms by family and friends and master at arms 3rd Class Mikhael Layon from Hagat was no exception. Layon told KUAM News his plans while he's back home.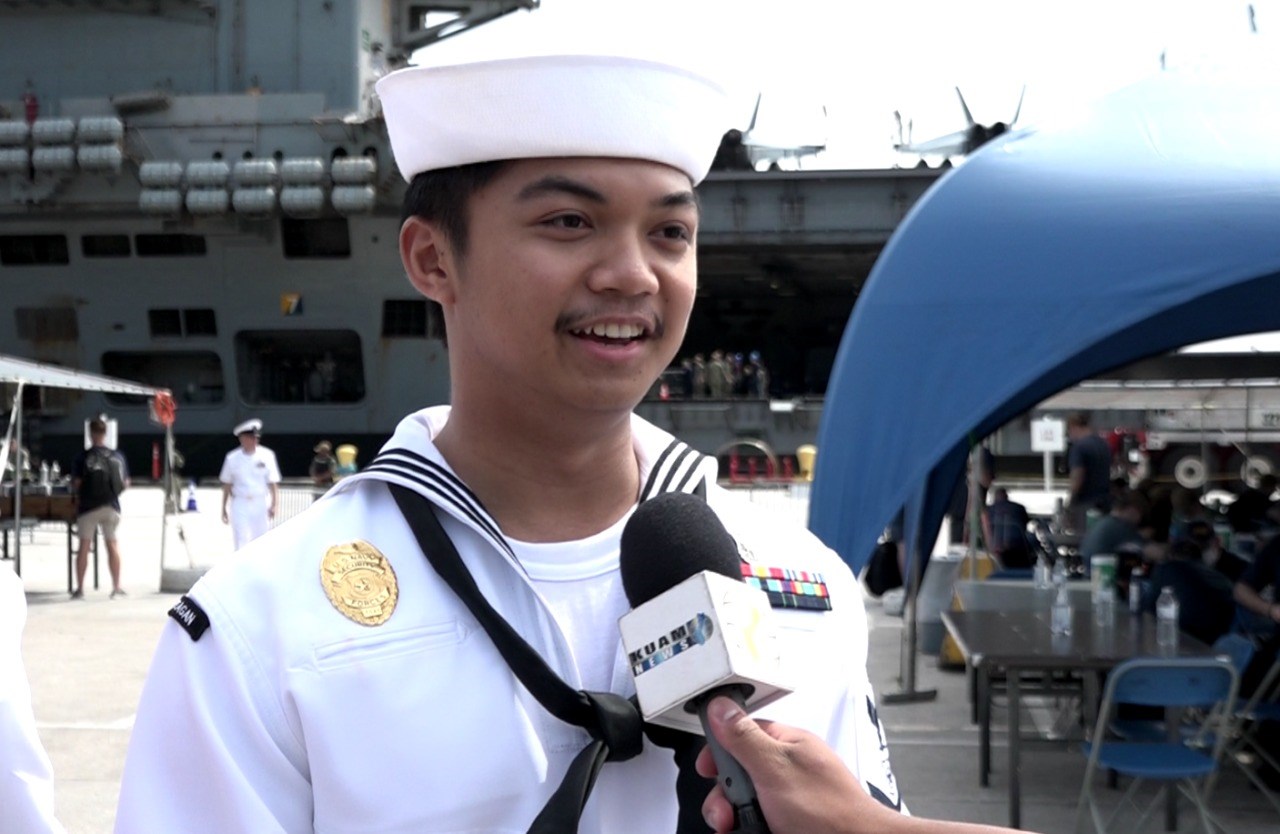 "First and foremost, I'd like to thank my friends and family for being here, but if I'm going to be honest, I was really excited of my other half being here with me," he said. "I got to visit the beaches out here. It's kind of hot out today so it's a perfect day to go beaching and I just want to spend time with my friends and my family. I miss my mom's cooking, so that's the first thing I'm going to eat when I get home."
According to Capt. Fred Goldhammer, commanding officer of the Reagan, crew members of the aircraft carrier will be doing some volunteer work to give back to the community. These include helping out at the Guam Animals in Need shelter, conducting general maintenance at the Guam Memorial Hospital, as well as beautifying island girl power's facilities and organizing their thrift store. 
A total of 47 sailors from the Reagan will be taking part in the community service events.
The last time the Reagan made a port call on island was back in  2020 during the height of the COVID pandemic. At the time, sailors were confined to designated parts of Naval Base Guam.