News
GDOE Teacher of the Year kicks off 'read-aloud sessions'
The Guam Department of Education held its first book reading session for a new locally-based book at the Merizo Library on Thursday morning.   In partnership with the Guam Public Library System, GDOE holds weekly read-aloud sessions for the community.
For the next couple of weeks, the 2020 Guam Teacher of the Year Analyn de Vera Palugod will read her new book "Little Girl, Big Dreams" at public libraries across the island.  Palugod explained that her children's book about finding your path was inspired by her childhood growing up on the island.
 "It's a story that I've needed to hear since I was a little girl, and that Guam is abundant, that we don't need to look too far to find people who inspire you," she said.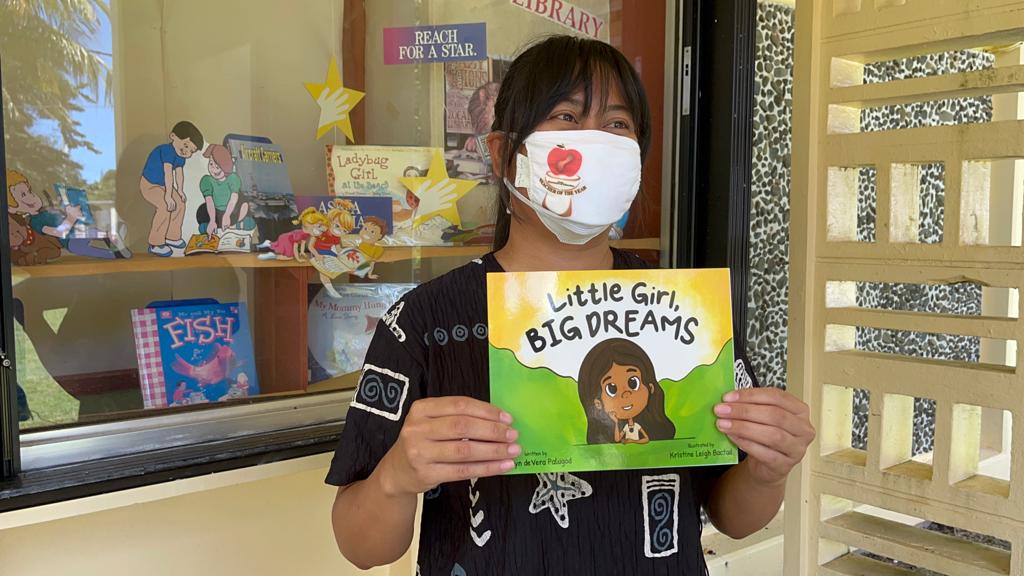 Palugod said that all proceeds from "Little Girl, Big Dreams" will go towards creating more local books. As a teacher at Adacao Elementary School, she explained the importance of children seeing parts of themselves in a story.
 "As a little girl growing up when I was reading books there were rarely any books that talked about the lived experiences here on Guam and the second reason why I wrote this book was a teacher you know in education. It's very important that students are able to see themselves in the books that they read," she added.
Palugod has advice for anyone who is interested in starting the journey of becoming an author, adding, "The best stories are those that are often untold so if there's one that you're dreaming of or thinking about just write. And somehow whoever resonates with it, someone who is feeling that same exact thing can find comfort in your words and in your story."
To purchase this book, you can go to islandvoices.net or visit Science is Fun and Awesome Learning Academy Charter School also known as SiFA.
| | | |
| --- | --- | --- |
| Wednesday, June 29, 2022 | Yona Library | 10:30 a.m. to 12:00 p.m. |
| Wednesday, July 6, 2022 | Hagatna Library | 10:30 a.m. to 12:00 p.m. |
| Wednesday, July 13, 2022 | Dededo Library | 10:30 a.m. to 12:00 p.m. |