News
Classrooms damaged, fire set during Untalan Middle break-in
Untalan Middle School was broken into with several classrooms damaged and a laptop was set on fire.
Barrigada is seeing an increase in school break-ins, according to UMS Principal Agnes Guerrero.
Investigators from both the Guam Fire Department and the Guam Police Department were on the scene at the school this morning, as parents dropped students off for classes.
While classes weren't canceled, students were routed around the areas being investigated. Guerrero said when her staff opened the school this morning, the first thing they noticed was a burning smell
"They noticed automatically a burning smell apparently and so immediately they had assessed the campus and evidently noticed some debris as a result of a break-in in several of the offices," she said. "And we were determining what area or classroom the smoke apparently was coming from and it was indeed one of the other offices."

While classes were still held, parents were advised to keep children with respiratory problems home and that the absence would be excused.
Suspects broke into several classrooms, but one of them may have been injured as Guerrero told KUAM police officers found blood in a trash can.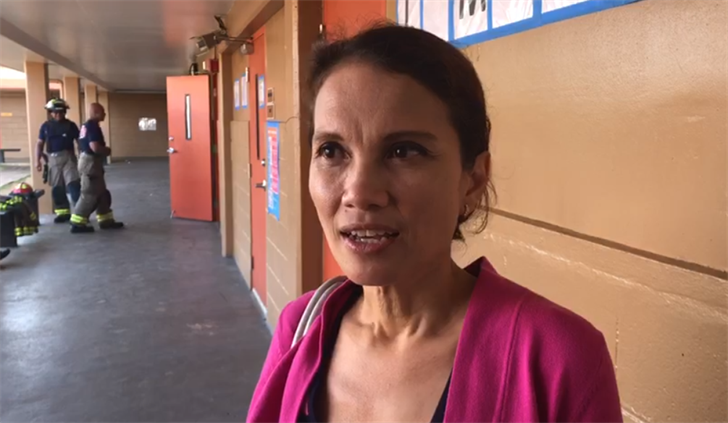 She adds that the Untalan break-in is one of several school break-ins that have happened in the village lately.

"I heard that neighboring schools has break-ins as well within the last weeks or so," Guerrero said. "Apparently it seems like a trend that's going around in Barrigada village which is really unfortunate for a majority of our students who really appreciate and respect our school having someone come into our school and do something to everyone to disrupt the learning is really unfortunate."

If you have any information on the break-in or other school break-ins, please call GPD dispatch at 475-8615 through 17 or leave a tip online at guamcrimestoppersweb.com.