News
Generosity sweeps over the island on Giving Tuesday
Throughout the entire day the KUAM Careforce and several other community organizations, businesses, agencies, and schools participated in a caravan of caring teaming up for Giving Tuesday-a global day of giving and showing kindness.
The KUAM Careforce started bright and early on this international day of giving with the reveal of the "safe room" at Guam Police Department's Domestic Assault Response Team's Office where our friends from M80 Office Systems worked their magic with a renovation. They also donated toys, books, and other materials for the kids.
Throughout the day, team KUAM made stops at Mt. Carmel School and Upi Elementary School to pick up toys, Southern High and Finegayan Elementary for canned goods to benefit Salvation Army and Ambros, Inc. for diapers and wipes for Child Protective Service and foster children and families. Later in the day, we made a quick stop for pizza from Papa John's to drop over to Manelu youth programs at Hemlani Apartments where then National Basketball Team and Clare Calvo held a sports clinic for the kids.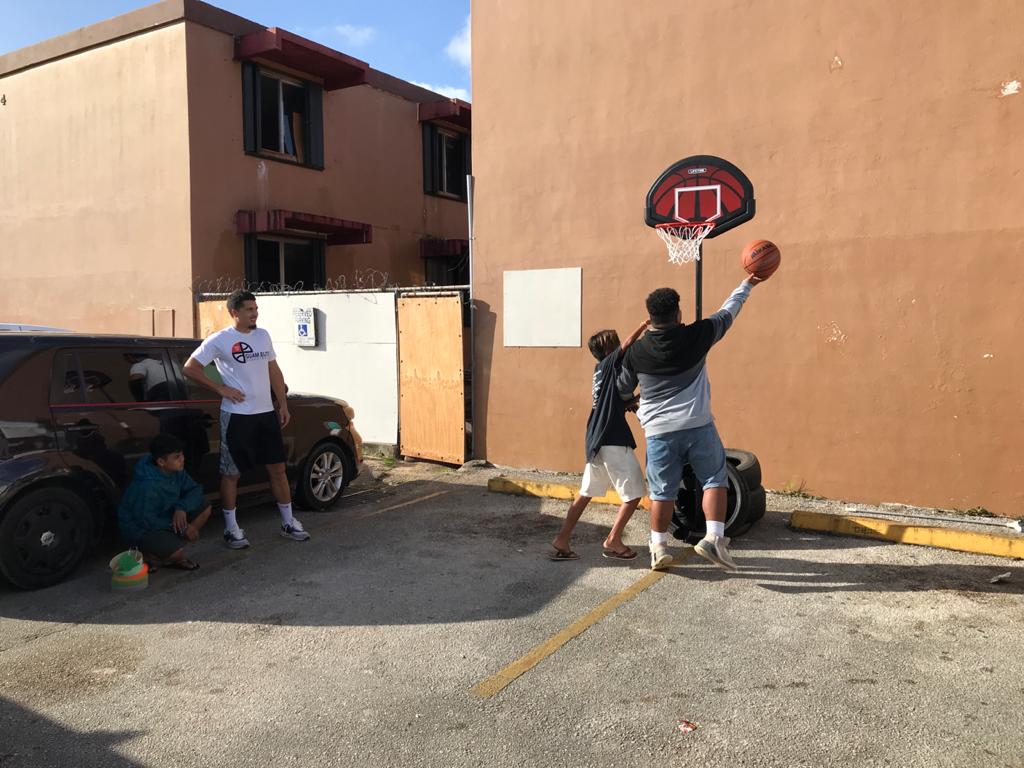 Several of the island's businesses also took part in the movement. Bank of Guam and Shell Guam teamed for "Fueled by Kindness," in which for every gallon of fuel purchased between 4 to 7 p.m., BOG and Shell will donate $1in fuel to the following beneficiaries: iRecycle, Catholic Social Service, University of Guam Center for Island Sustainability, and Purple Heart/Green Valor. It is their way of giving back to those who give all year round.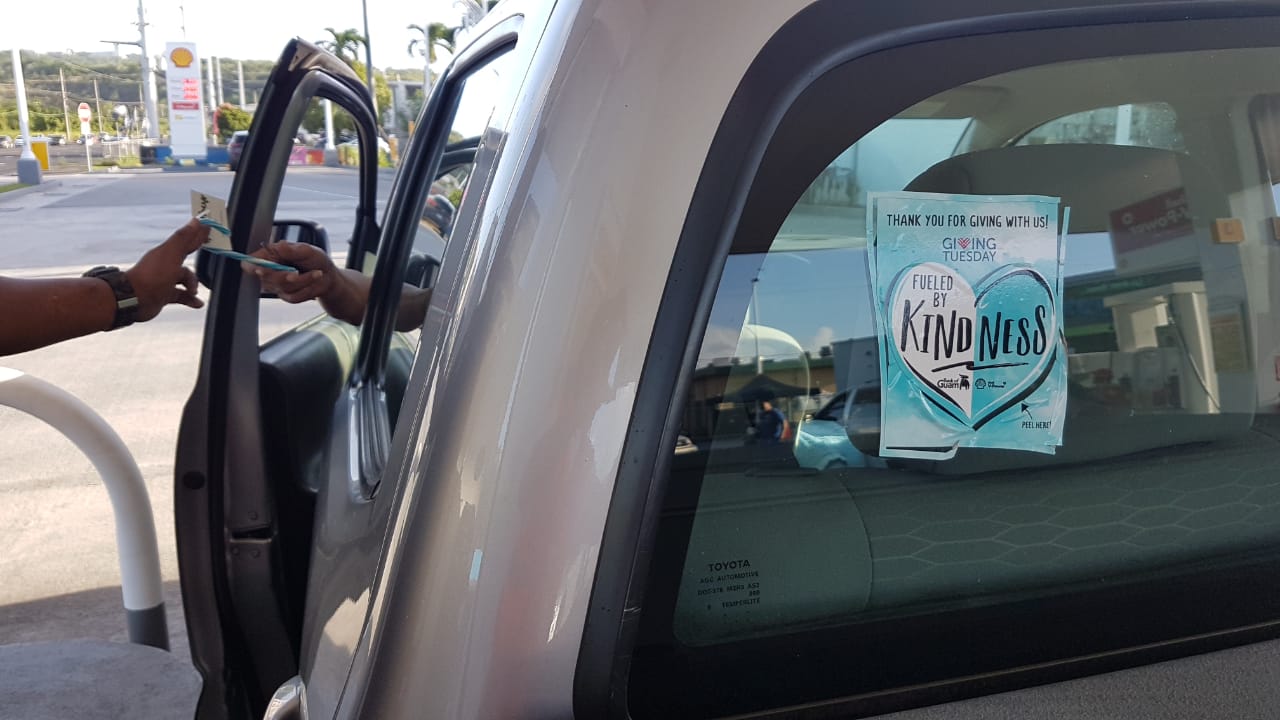 Also, GTA launched its "Magic of Giving" campaign today. It's a very special and unique holiday gift-giving campaign to support local non-profit organizations that continue to help our youth in need- Sanctuary, Inc., Rigalu Foundation, and Harvest House. Michele Catahay Perez is the Marketing and Communications Specialist.

"Magic of giving is more than just giving back to the community, but it's really inviting the community to come out and support these causes," she said.

GTA created three PopSocket designs for each non-profit organization. All profits collected from sales will benefit the groups respectively. PopSockets are $15 and will be available for purchase at all GTA retail locations. In addition, GTA is dedicating 10% of sales wearable accessories from now until Dec. 31.

Make sure to tune in on Thursday for a special edition of In the Mix, Sabrina Salas Matanane will have the complete rundown of all our Giving Tuesday activities.