News
Students learn of opportunities at GDOE college fair
Friday, September 13th 2019, 3:46 PM ChST
Guam Department of Education hosted 20 college and academy participants for their annual island-wide college fair.
"There's a little plan me and my mom made up it will start there at GCC for me first," Joel James Manibusan told KUAM News.
That plan has more direction after attending the Guam Department of Education's annual college fair.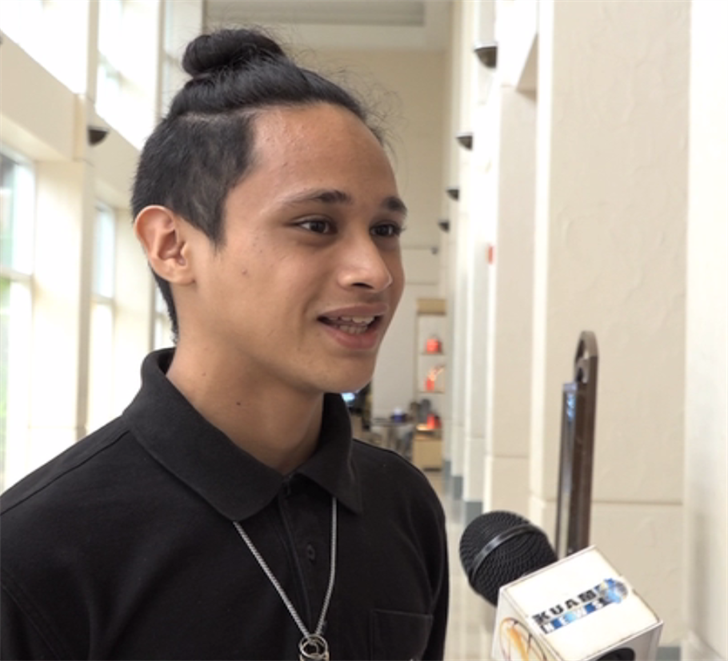 Manibusan is a senior at Simon Sanchez High School, he said the fair opened his mind to a handful of opportunities.

"I want the anxiety to go away and today sort of helped me I learned a lot of interesting things," he said.

GDOE's mission is to provide upperclassmen with the tools to better prepare them for post-secondary education on or off-island. This is the fifth year, the department has held this fair, opening it up to all students.


"It's getting bigger and bigger,"  GDOE Program Director Dr. Leah Beth Naholowaa said. "There's a lot of interest in going to college. Even though this is hosted by Guam Department of Education, we want to make sure that every student also succeed and not just our students but everyone else and we want to provide opportunity to everyone public and private as well as charter schools."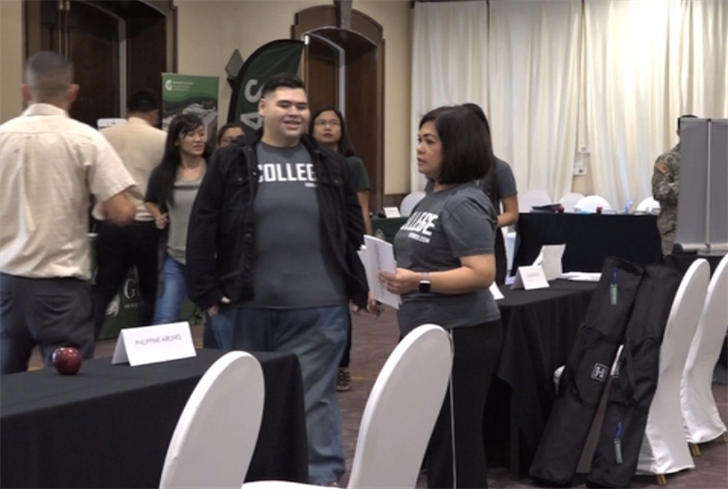 There were about 20 colleges present including military academies. Naholowaa said they host the event this time of the year because the deadline for financial aid is in October.

"Life is starting right when you get that diploma and sometimes your parents won't always be there to help you and the initiative to come out here and to learn about more things is a good thing and you will learn that independence is a great thing for you especially once you leave high school," Manibusan said. 

If you were unable to attend the fair or need more information you can contact the GDOE program director at lonaholowaa@gdoe.net.