News
Staffer admits he mistakenly used IBTF Facebook account
It appears lieutenant governor staffer Ray Dungca has taken responsibility for posting comments while using the Island Beautification Task Force account.
Over the weekend, it seemed the task force was talking trash over social media posting negative comments on a business and other pages.  
Governor's Communications Director Janela Carrera provided a confession letter from Dungca.
"It was a careless and honest mistake on my part and I am sorry for my actions," Dungca wrote in a signed letter.
Adelup staffing pattern shows Dungca makes $55,000 a year as a "program coordinator."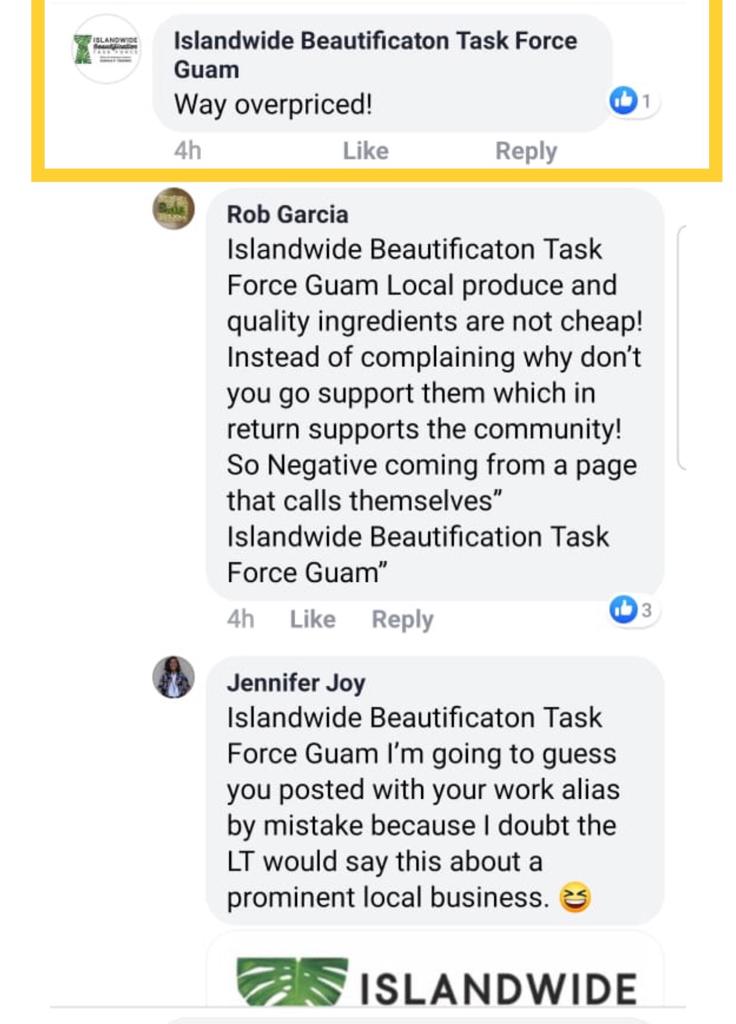 The Islandwide Beautification Task Force recently started a Facebook and Instagram account. Along with posting about their cleanup efforts, it appeared the page trashed KADU restaurant and commented on Congressman Michael San Nicolas Facebook page.
In response to a KUAM News story about local restaurant KADU's initiative to hire manamko to perpetuate traditional CHamoru kadu recipes, the IBTF posted a comment calling the Mangilao restaurant "Way overpriced!"

IBTF also commented on Congressman Michael San Nicolas' Facebook page about his response to recent allegations made by his former chief of staff. The IBTF commented "What a shame."
The IBTF is currently running a Facebook ad asking for your assistance in helping them reach 10,000 followers.