News
Base security officer stabbed by gate crasher 'doing well'
Friday, August 16th 2019, 6:23 PM ChST
Andersen Air Force Base is releasing very few details on a man shot dead after a high-speed chase that started in Tamuning and ended with the suspect crashing through the front gate barriers.
Air Force officials say it was self-defense--lethal force used to take down a man who stabbed a civilian security officer on base.   
The man who died, but not yet identified by the military, was a suspect in a home invasion that occurred along Ypao Road. He took police on a high-speed chase Wednesday night taking them from Tamuning to Andersen, where he rammed through the front gate barriers, crashed and fled on foot. For hours the base was on lockdown up until 10 p.m. when Andersen Air Force Base on its Facebook page posted the lockdown had been lifted "the immediate threat has passed."
But the search for the suspect wasn't over because at 6:35 a.m. the following day, the suspect was located. A press release states he stabbed a Department of Defense Civilian Security Officer and in self-defense base security shot him.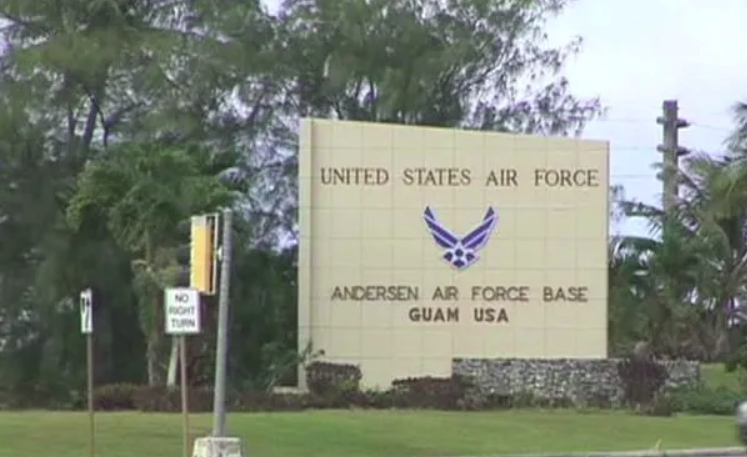 "While apprehending a suspect, our defenders were compelled to use lethal force for their own defense, resulting in the death of the suspect," said in the release.
Meanwhile According to new post late this afternoon on Andersen's facebook the defender who was stabbed is healthy and doing well.
As for the investigation, the Naval Criminal Investigative Service and Air Force Office of Special Investigation are working together with Security Forces and Guam Police Department to conduct a thorough investigation into the incident and the use of force.