News
All residents welcomed to march for CHamoru self-determination
A march to support CHamoru self-determination is in the works for Labor Day.
March organizer Dr. Mike Bevacqua tells KUAM News the recent ruling in the Dave Davis lawsuit was the impetus to hold the march, which will run from Adelup to the federal courthouse on Marine Corps Drive and back.

"What we want to kind of impress upon people, what we want to create is a space where we can all come together and say 'the CHamoru people deserve support, the CHamoru people we love, we care about this island,'" he said. "And that also means we have to have a respectful relationship to the CHamoru people and we have to be conscious of their rights, of their struggles. Their struggles are our struggles."

Marchers are asked to gather at Adelup at 8 a.m. on Sept. 2 - which is Labor Day Monday. The march will happen promptly at 9 a.m.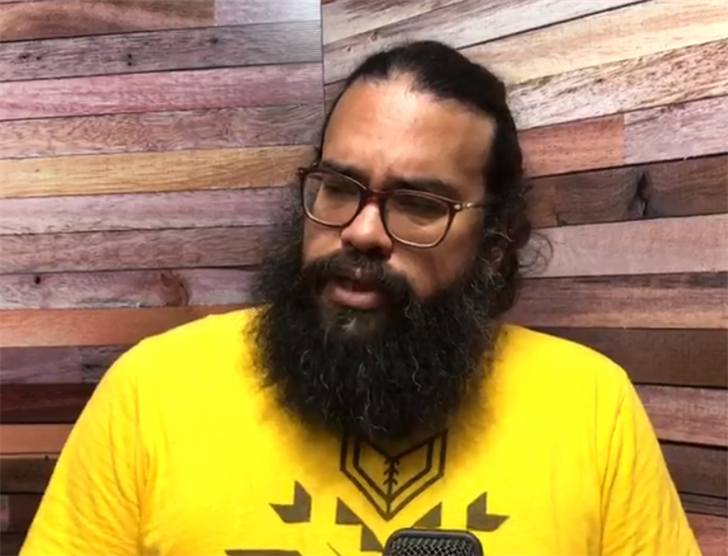 Bevacqua said the challenge will be ensuring a show of force in support of CHamoru self-determination, with organizers hoping for a turnout in the hundreds. So while the march may be to support CHamoru self-determination, organizers are hoping it won't be just CHamorus who show up.
"I want people that are non-CHamoru to be there because I want them to see the CHamoru self-determination isn't racist," he said. I want them to see that it's part of justice, it's part of how we some of the wrongs of the past on this island."

The 9th circuit court of appeals affirmed a lower court decision that not allowing Dave Davis to vote in the "native inhabitant" plebiscite was unconstitutional. GovGuam cannot register CHamorus for the vote, so movement leaders and government stakeholders are thinking of a way forward, that may or may not include an appeal to the supreme court or even a reworking of the "native inhabitant" designation.
In the meantime, education efforts for the status vote, a political status economic study and a decolonization conference in September are all moving forward despite the ruling.