News
DAWR empowering two southern villages through a first-of-its-kind community clam farming project
The Guam Department Of Agriculture Division of Aquatic and Wildlife Resources is looking to establish an in-water community clam farm in Inalahan and Malesso'.
DAWR Biologist and project Principal Investigator Frank Roberto told KUAM News plans are underway to import 1000 Tridacna maxima and Tridacna derasa clams from Palau to Guam as soon as next month. They belong to the giant clam family but the ones imported will be six inches and less.
"They're beneficial to Guam because not only do we eat the meat but we also use the shells for artisanal purposes such as ornamentation. It's also a good way to get the community together and get the youth involved in this type of project," he said.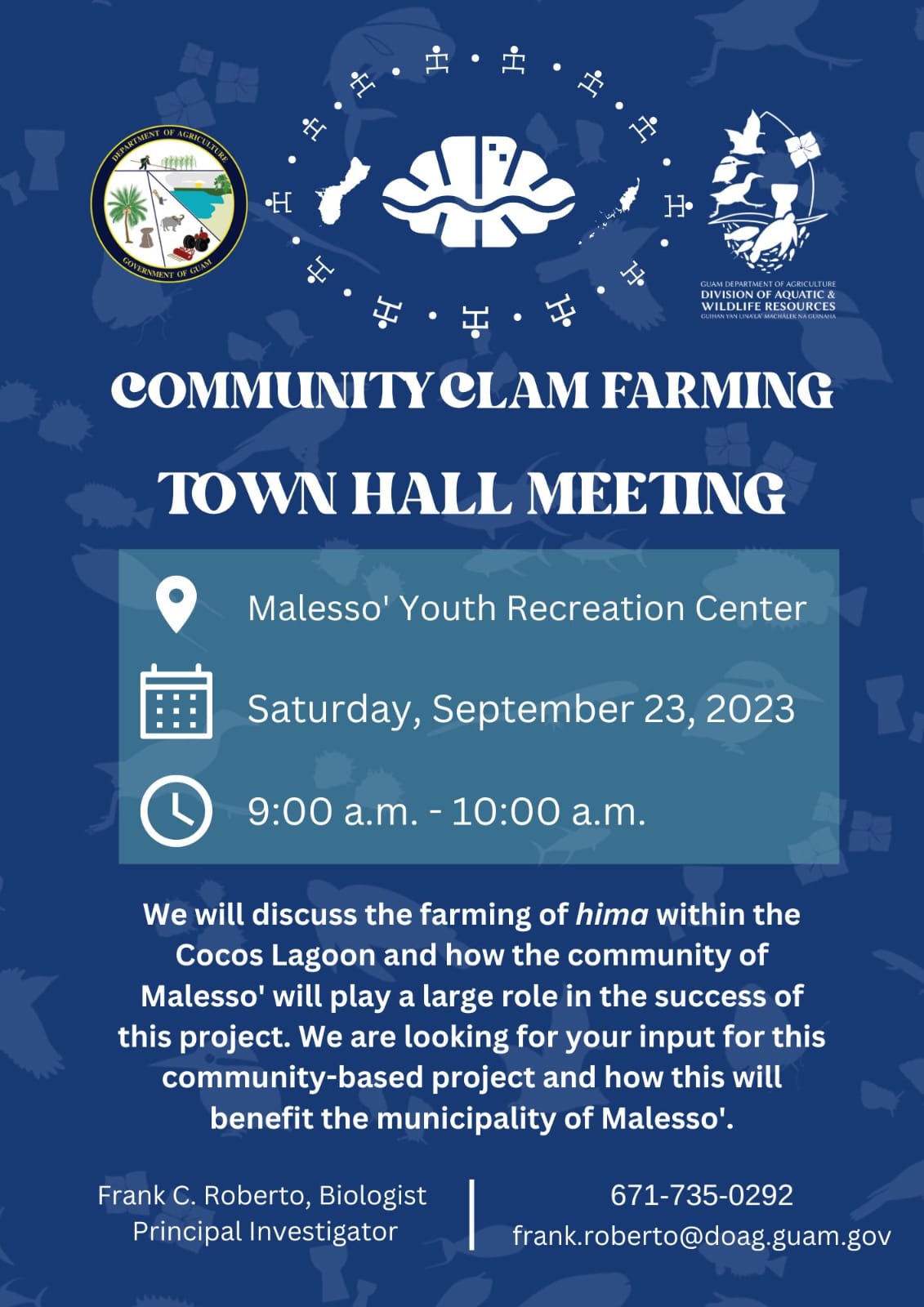 Project plans also include hiring 10 high school interns as Hima Ambassadors, harvesting the clams after 12 months of observing growth and mortality rates, an end-of-project community event for clam dishes and artisanal works, and town hall meetings to strategize with the community.
While there have been efforts to import and grow clams on Guam decades ago, Roberto said it ultimately ended up in the hands of poachers.
It's an issue he hopes will be mitigated with community involvement.
"The angle that we're going with is that we're working directly with the community and the whole villages so that we can mitigate any type of poaching activities, increase surveillance, and increase awareness so people know that this clam farming project is happening so that it deters poaching as well," he said.
It's also why he encourages community members to attend a town hall meeting to provide their input this Saturday, Sept. 23 from 9 to 10 a.m. at the Malesso' Youth Recreation Center.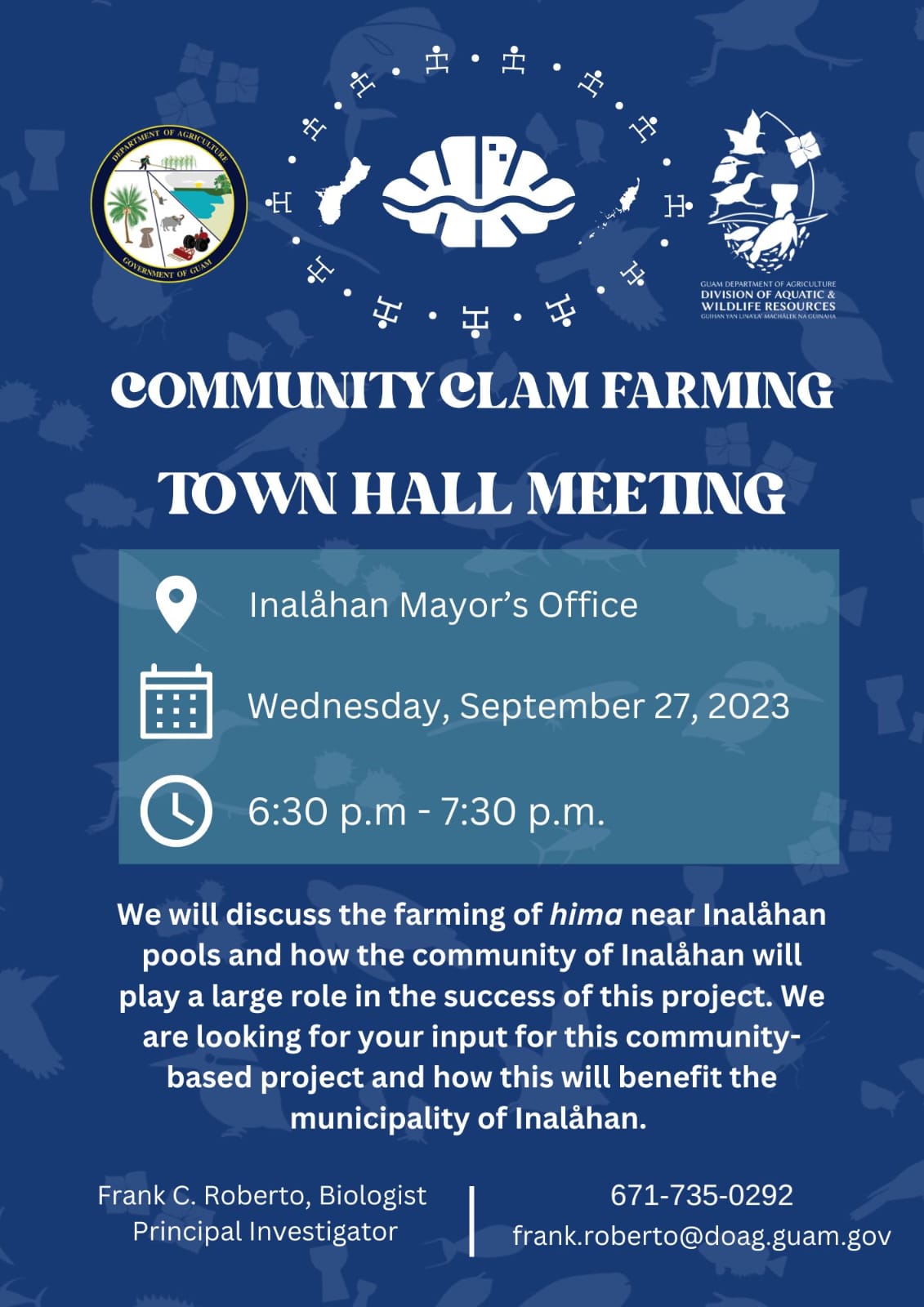 Another town hall meeting will be held next Wednesday, Sept. 27 from 6:30 to 7:30 p.m. at the Inalahan Mayor's Office.
The project is funded by a $113,000 grant from the Pacific State Marine Fisheries Commission's Pilot Aquaculture Program.