News
CNMI fiscal crisis confusion
The executive and legislative branches can't agree on how much the third quarter budget deficit is. The legislature's fiscal analyst says it's $68.1 million for the first three-quarters of FY23.
"I am not saying they are wrong. We are looking at it and how to respond to it. But please do not paint a different picture from what the real issue is," CNMI Gov. Arnold Palacios told KUAM News. 
Finance Secretary Tracy Norita called a press briefing late Friday to set the record straight. She says the third quarter budget deficit reported to the legislature was $10.1M. 
Palacios added, "Let's stop this tit-for-tat situation. We are all int his together. I am not the only one that has to solve this problem. They are part of the process."
The governor says that when he took office he inherited $30M-$40M in unpaid expenses they're still struggling to pay. He says the legislature's numbers include figures from previous years.
Secretary Norita says that they're hoping that ongoing tax collection efforts will help with the shortfall at the end of the year. She says after 90 onsite compliance visits their taskforce has collected $1.42M in outstanding tax receivables since July. Norita admits that other funding sources must be appropriated to meet settlement fund obligations, critical operations, and employee payroll.
Law enforcement operations, financial system and single audit obligations, and COVID-19 disaster expenditures are major categories impacting the deficit. It's unclear which branch will adjust their numbers.
With the October budget deadline nearing, it's that exact confusion that has prompted Senate President Edith Deleon Guerrero to file a Freedom of Information Act request for disaster reimbursements for Typhoons Mangkut, Yutu, and COVID-19 since 2018.
Senate president Edith Deleon Guerrero told KUAM, "We are approaching the end of the fiscal year and hopefully a lot the disagreements can be resolved in the conference committee which begins next week Monday."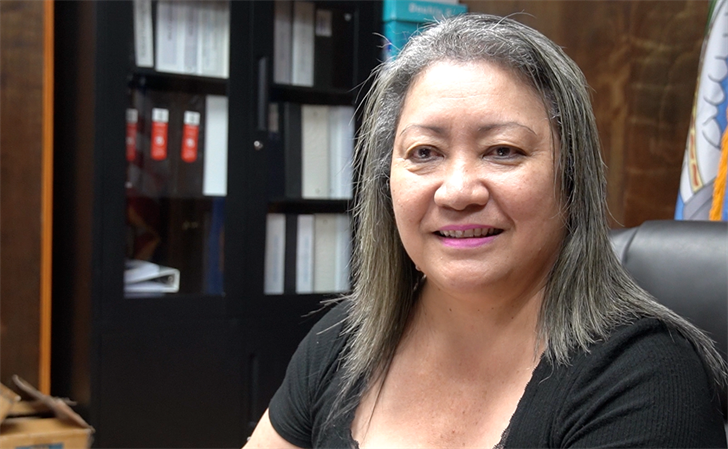 Meanwhile, the senate president told KUAM that her office has been waiting for a response from Norita for months to nine requests for information related to various funding sources
In response to the Senator, Norita told KUAM, "We've received more than 9 requests and have provided reports and fund certifications to multiple legislators and committees. We are as responsive as possible with the limited resources and staffing provided to the Department of Finance. We commit to providing requests as soon as we are able."
Sen. Deleon Guerrero said, "As we deliberate FY24, we need to know how much we have gotten back from those reimbursements that we submitted. If those reimbursements were received for example during FY23 then we expect that those monies would be reported out to the people and to the legislature as well so we know exactly where we stand and how much more money we are expecting."