News
Mental Health Matters: CNMI Public School System responds to mental health needs (Part 2)
"You can not have academic success without students also being emotionally well," CNMI Public School System PSS Mental Health department state director Dr. Bobby Cruz told KUAM. 
It starts with a conversation. Dr. Bobby Cruz is the State Education Director for the Public School System's Mental Health Department. 
He added, "The practice has been we just do not talk about it because we are ashamed."
The department's federally funded program known as Project Haligi is hoping to change that for the 9,000 students on Saipan, Tinian, and Rota. After a pandemic and typhoons Dolphin, Soudelor, Yutu, and Manghkut -- students were ripped away from the classroom and their campuses were hit hard -- the mental toll is growing a concern.
Josiah Kyonka manages the project's data. "Overall, we've seen an increase in anxiety within our students and even within our community members…but one of the things we do within this is we are constantly looking at the ebbs and the flows of what our data is showing us because that is the important piece of knowing where our students needs are," he said. 
One of those data points is the CDC's Youth Risk Behavior Survey, where students respond to a range of health-related questions, including mental health.  Over 1,400 middle school students and 2,200 high school students responded to the 2021 survey. 
22% of middle schoolers and 31% of high schoolers say their mental health was "most of the time or always not good."  
The damage left by recent typhoons stresses the issue.
Walter Mendez works with schools on Saipan for the project. He told KUAM, "The schools are seeing…lots of concerns with students who live in similar homes that their homes are still half broken, half repaired, or not repaired at all. So we are still living with that fact. And the truth is the kids are still coming to schools with that kind of stress happening. They are reminded of the stress that they see when they look at the school buildings. And stuff like that affects their ability to learn and their ability to cope with the things that are happening with their daily lives."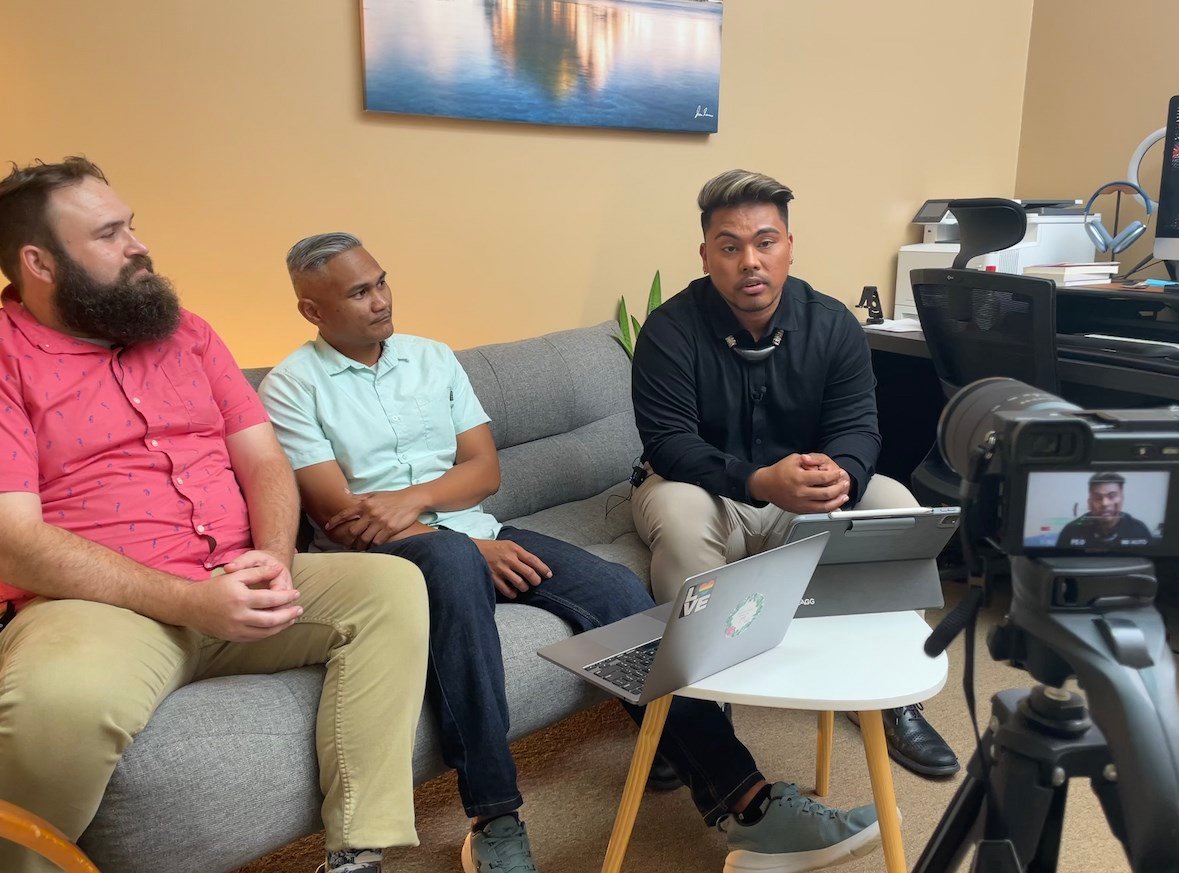 That's where the school's multi-tiered system of support comes in. Recently, the public school system reached national standards of having one counselor per 250 students on campus. At tier one, they focus on outreach and creating a safe environment for all students. Tier two is targeted, where staff identifies students at risk and places them in group counseling or with a therapist. Tier three is intensive, where support is provided to the student's needs and referred to community mental health partners. 
Another tool the project uses is a new universal screener which students take at the start of every school year, which also includes questions related to mental health. They've used it for three years now.
Dr. Cruz said, "We saw that in year one, parents were asking for things like support for a laptop -- technology things. And that just really is not the essence of what that tool is meant for. Whereas now, they are talking in the language of mental health. They are saying words like 'my child may be depressed, my child is dealing with anxiety, my child is anxious about going back to school.'"
That screener has led to hundreds of check-ins by mental health staff during the school year. 
Mendez added, "It is just nice to see how we are changing how we ask for help. Because culturally that is not something we are used to doing. We have a close-knit network and we really do not extend further out."