News
Congress launches Indo-Pacific Task Force with U.S. Territories
The U.S. House Committee on Natural Resources launched a bipartisan Indo-Pacific Task Force including delegates from Guam, CNMI, and American Samoa to examine the region's issues. 
"Our relationships with the U.S. territories and Freely Associated States in the Indo-Pacific region are critical to our national security, especially as we face mounting encroachment and aggression by the People's Republic of China," Rep. Raul Grijalva said. "But we cannot forget that the value of our relationship with these important allies comes with the responsibility to support their economic development."
CNMI Del. Gregorio Sablan, a Democrat, co-chairs the new task force in Congress. "In anticipation of the completion of agreements between the COFA island nations and the U.S. eventually they will send those to Congress and [we can] start the work that we need to do," he said in a press conference in D.C. "This agreement with these three island nations is in the best interest of the U.S.A. whether or not we are in competition or we get to unfortunately looking at potential confrontation with nations there, we need to prepare ourselves."
The Republic of Palau, the Republic of the Marshall Islands, and the Federated States of Micronesia make up the Freely Associated States under the Compact of Free Association with America. Sablan added, "These three island nations could have walked away and negotiated with someone else but they chose the U.S."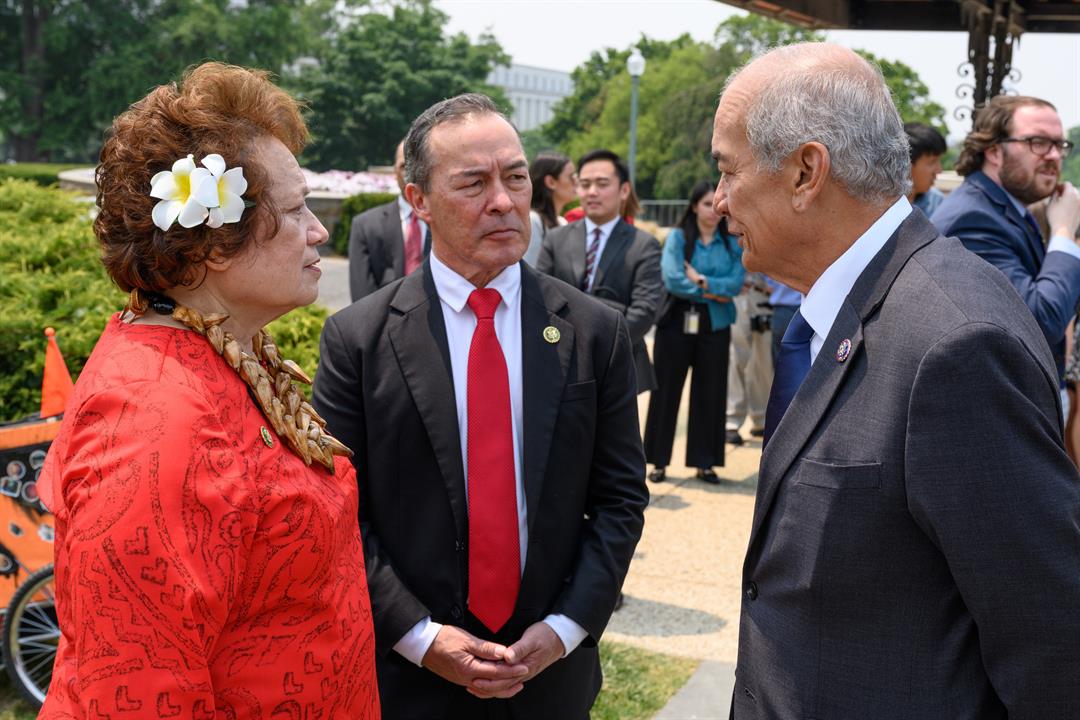 The Task Force members are House Committee on Natural Resources Chairman Bruce Westerman (R-Ark.), Ranking Member Raúl M. Grijalva (D-Ariz.), and U.S. Reps. Amata Radewagen (R-American Samoa), Gregorio Kilili Camacho Sablan (D-CNMI), Ruben Gallego (D-Ariz.), Ed Case (D-Hawaii), Harriet Hageman (R-Wyo.), Teresa Leger Fernandez (D-N.M.), Doug Lamborn (R-Colo.), Jim Moylan (R-Guam), Melanie Stansbury (D-N.M.), Katie Porter (D-Calif.), Tom Tiffany (R-Wis.), and Rob Wittman (R-Va.).