News
Dial 988 if you're feeling the holiday blues
For those feeling the holiday blues this christmas season, help is just three numbers away.
Last christmas and every year before that this time of year, the holiday hotline number was 10 digits, now the number to remember -- 988. 
Guam Behavioral Health's hotline transitioned from it's local seven-digit number to the national 988 number back in July,  Director Theresa Arriola said.
The three-digit number is why she's seen an influx of calls. 
"988 has shown to be really really effective," Arriola said. "And I say that because even with the downturn of covid, we are seeing higher numbers of call volume in 988."
She shared before the pandemic, the agency was seeing barely 25 calls a month. 
That number jumpedto 900 calls a month in the height of the pandemic. 
But even as the community heals, calls are still pretty high.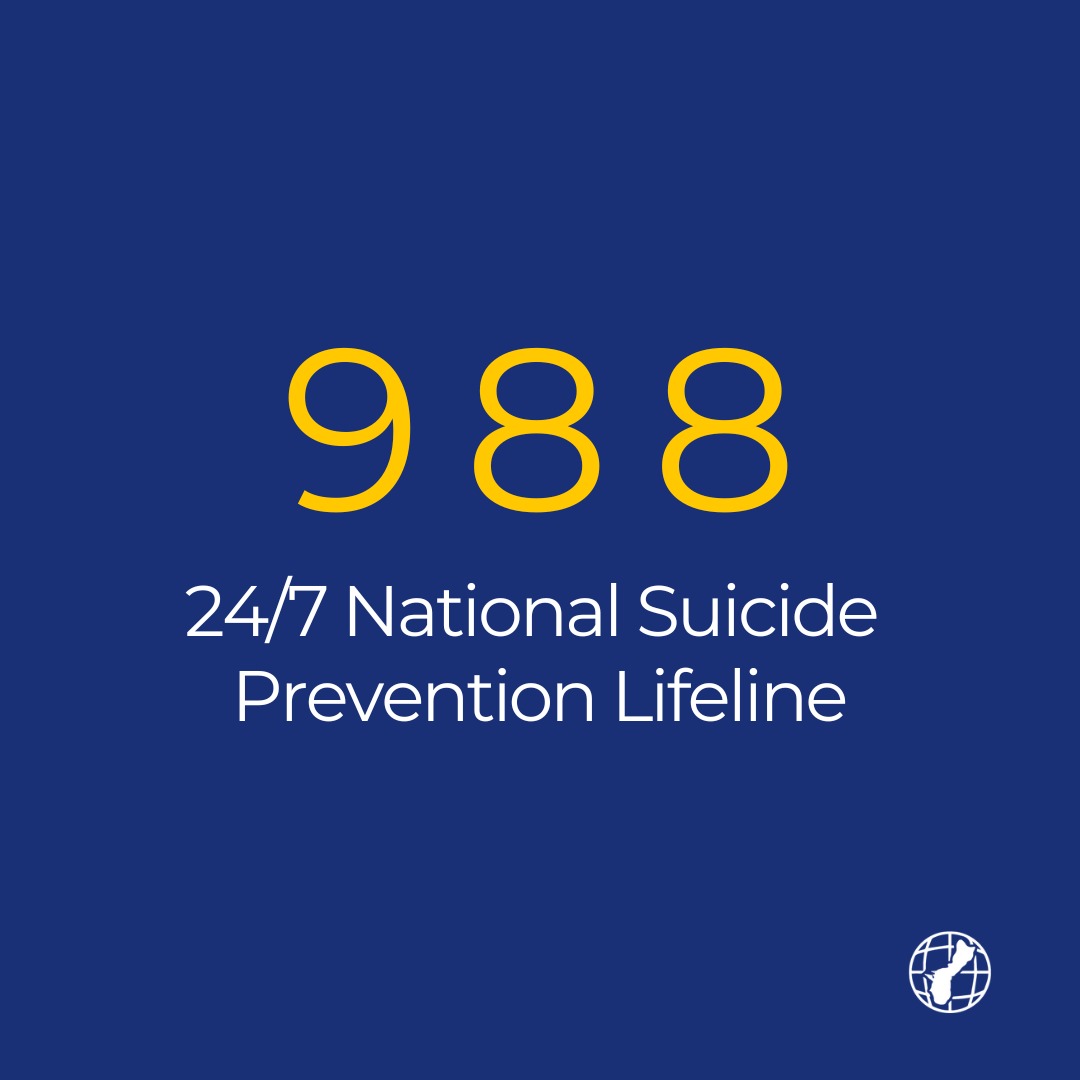 "So July we changed to 988, and our August data shows 1008 calls were made in August to the 988 number. In September 738, in October 835," she said. "So these are the numbers that were seen in the height of COVID. So the question is why is it still so high?"
Arriola said it's not alarming that the numbers are high because it means that much people are getting the help they need. 
"So it's all good. It's all good and that's really what we wanted," she said. "We wanted people to know that 988 is here for you, it's going to be answered by professional trained employees of guam behavioral health, and if the call cannot be de-escalated by phone, then we'll forward you to greater service, a deeper service that you may need." 
One such service is the mobile Crisis Response Team, which she shares has a 63 percent de-escalation rate since it's launch earlier this year.
If you're feeling down this holiday season, remember that you're not alone and help is just three numbers away at 988.