News
CNMI's gubernatorial runoff election will soon be decided
Over in the CNMI, Decision 2022 is coming to a close as runoff election day ends and polls close tonight at 7pm.  Gubernatorial runoff election day has finally arrived, and supporters for the Independents Palacios-Apatang and Republicans Torres-Sablan are out in full force in this final push.
CNMI Decision 2022 coming to a close before ballots are counted Friday night at the Saipan multi-purpose center. 
Kayla Igitol, Exec. Director of the Commonwealth Election Commission, said, "Everything right now has been running smooth since we opened the polls at 7 this morning. Overall in all the three islands we had about 6,000 voters come out and vote during early voting. We will see what the outcome is for election day."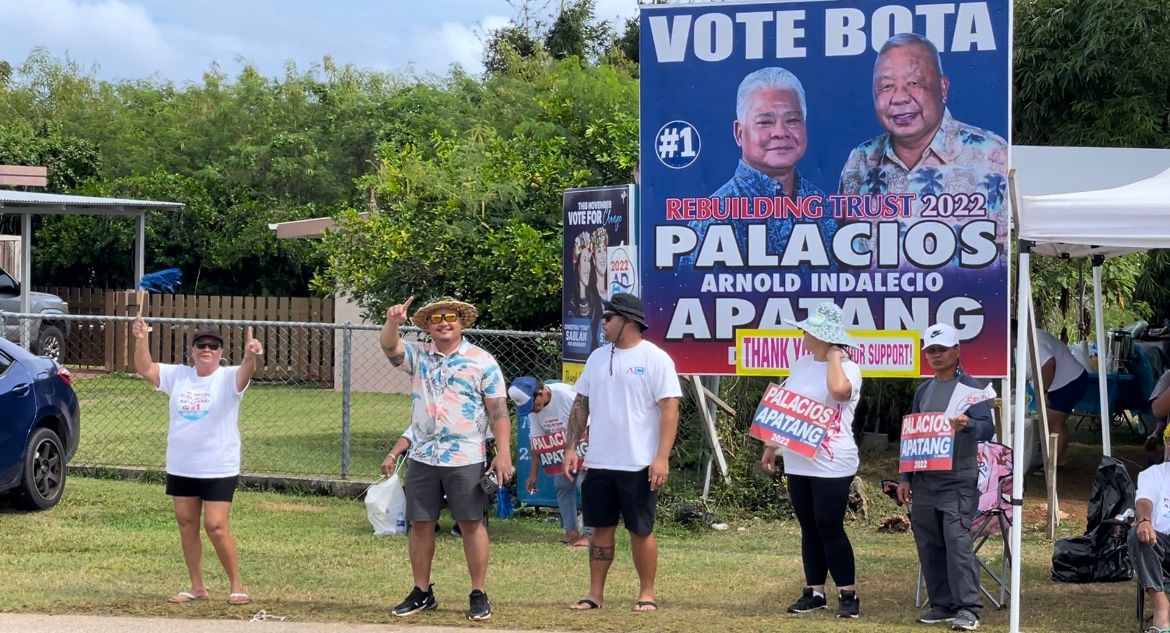 On November 08, 14,750 voted in the three-way gubernatorial race. Tonight, democracy in action as the numbers game reveals who will occupy the executive seat for the next four years. 
Gov. Ralph Torres said, "Oh I am feeling good. But you know, it is election, you always respect what the outcome is for the community. This is the second round and I just want to thank everyone that voted."
Republicans Torres-Sablan garnered 38.83% of votes on general election day while Independents Palacios-Apatang received 33.15% and Democrats, who they formed a coalition with recently, got 28.01%. We spoke with Palacios Thursday when he voted early. Lt. Gov. Arnold Palacios / Candidate for Gov. (IND), said, "I feel good, very confident that people will come out and make that change and vote for tha change that is necessary."
Tonight's two biggest questions will perhaps be: who'll be the next governor? and who showed up to elect him?