News
Accused killer allegedly stabbed, beat woman while on the run from police
The search for a killer is over.
Thirty-year-old Janus Tabbada was arrested on suspicion of aggravated murder and illegal weapons possession in connection to the Nov. 12 shooting that claimed the life of 37-year-old Edward Bamba.
During a press conference today, Guam Police Chief Stephen Ignacio alleged Tabbada pulled up to the home along Chalan Eskuela in Dededo.
"It was a love triangle," he said.
Tabbada got into an argument with Bamba over another woman both dated before allegedly pulling the trigger and shooting Bamba in the chest – killing him.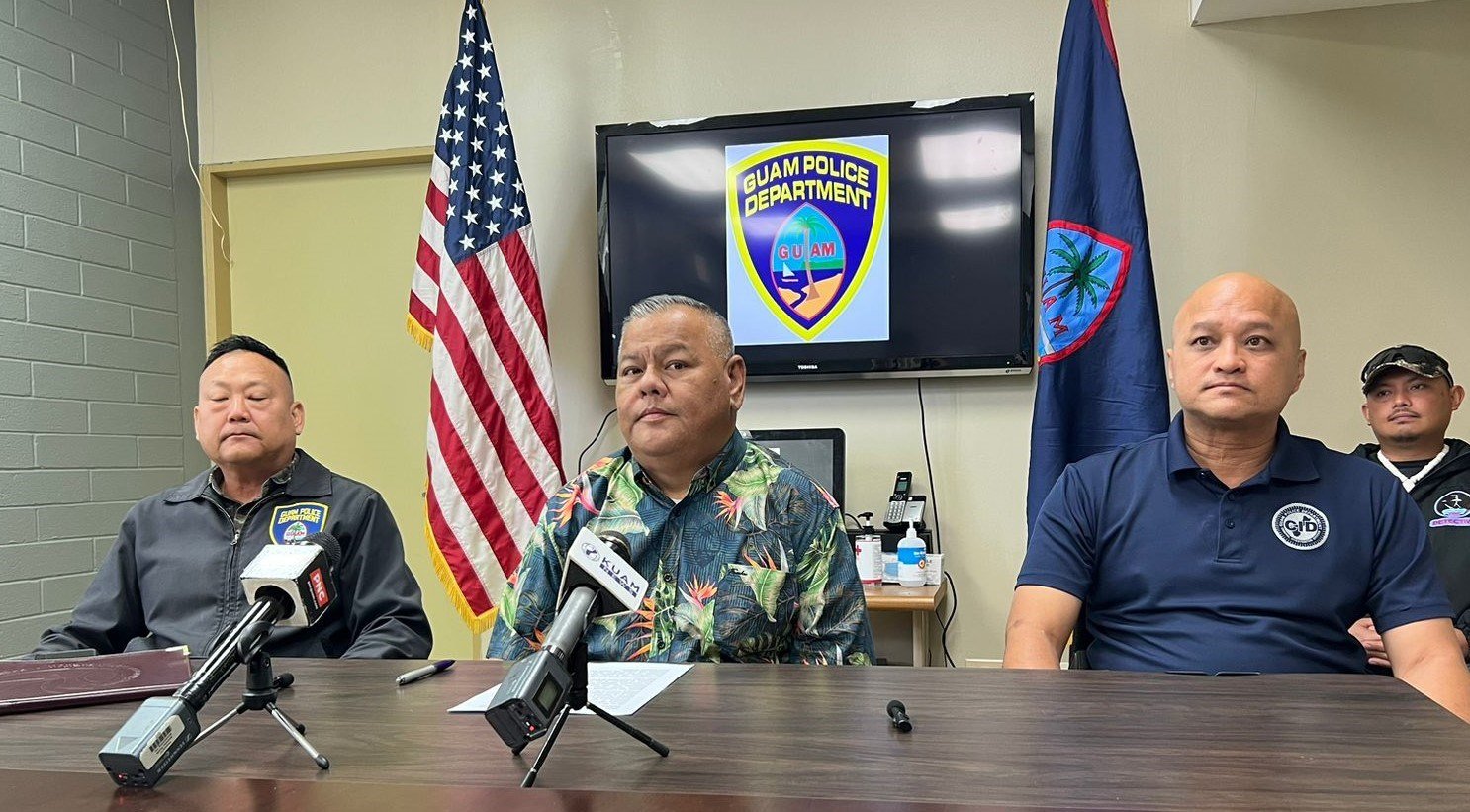 "We do know that they actively use methamphetamine but the motive for the shooting and homicide had nothing to do with the drug trade or use of ice," the chief said. "It had more to do with domestic relationships."
Detectives used video surveillance to hone in on Tabbada's car - a silver sedan that fled the scene.
"I want to assure the public that at all times the safety of the community is first and foremost," Igancio said.
He admitted they knew who they were looking for, but kept that info from the community.
"So that he is not tipped off that we are actively looking for him and so that he doesn't have the advantage as we go out and search for him," Ignacio said. 
Tabbada kept authorities on their toes since officers responded to the scene on Nov. 12 at 8:15 Saturday morning.
Bamba was rushed to Guam Regional Medical City, but he didn't survive.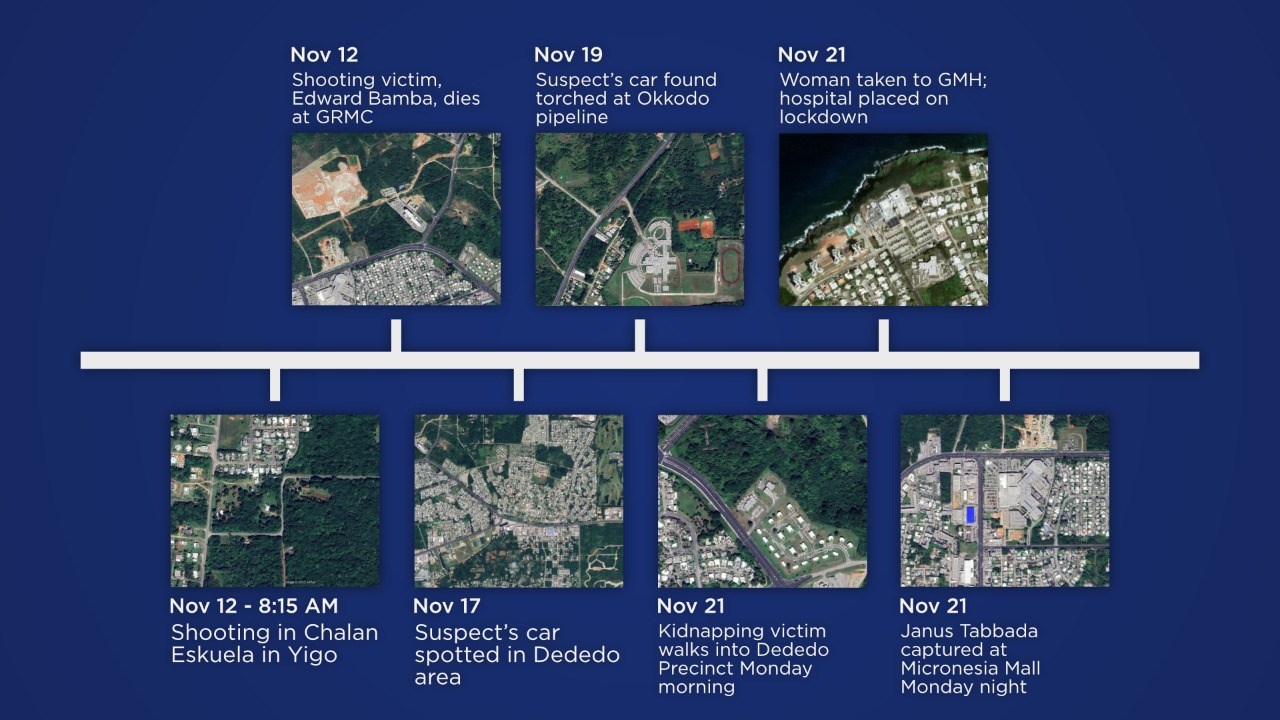 Five days passed before Tabbada's car was spotted in the Dededo area several times. Police even tried to stop the car during one encounter – but the suspect sped off before hitting a patrol car.
Officers found the car torched at the Okkodo pipeline area two days later.
On Monday morning, a woman walked into the Dededo precinct alleging Tabbada and Dara Jean Padama abducted, held, and beat her before she was able to escape.
The woman, police said, is the same one who dated both Tabbada and Bamba. She was taken to Guam Memorial Hospital, forcing the hospital on lockdown for her protection.
By Monday night, detectives spotted Tabbada in a car with Padama at the Micronesia Mall.
Police used federal and local resources to catch him.
"With the escalation of violence with Tabbada's action, we felt it was necessary to put together a task force for a manhunt," Ignacio said. 
During his arrest, officers found seven grams of meth. But no murder weapon.
Tabbada also is facing charges of attempted murder and kidnapping.
Padama was arrested on suspicion of aggravated assault and conspiracy.
Prison records show both Tabbada and Padama are no strangers to law enforcement. Both have prior arrests.