News
Outreach helps FSM community navigate through healthcare benefits
Good healthcare is important to everyone, especially here on Guam where multiple health problems are rampant. Over the weekend at the Dededo Senior Center, a health outreach took place, focusing on our brothers and sisters in the FSM community. 
The outreach focused on application assistance for Medicaid and other services provided by public health and was spearheaded by the Guam Regional Medical City. GRMC Vice President of Corporate Affairs Eric Plinske said they aimed to help FSM members navigate through healthcare systems.
"Our whole goal here is to try to get people who are either uninsured enrolled in Medicaid or if they're in the MIP program, transferred over to Medicaid to save them money and also to save the government money because if they're on MIP, the government has to fund that 100%. If they're on Medicaid, the federal government funds that 100%," he said. 
It's also beneficial to those that sign up for Medicaid or switch to it, giving them easier access to better healthcare.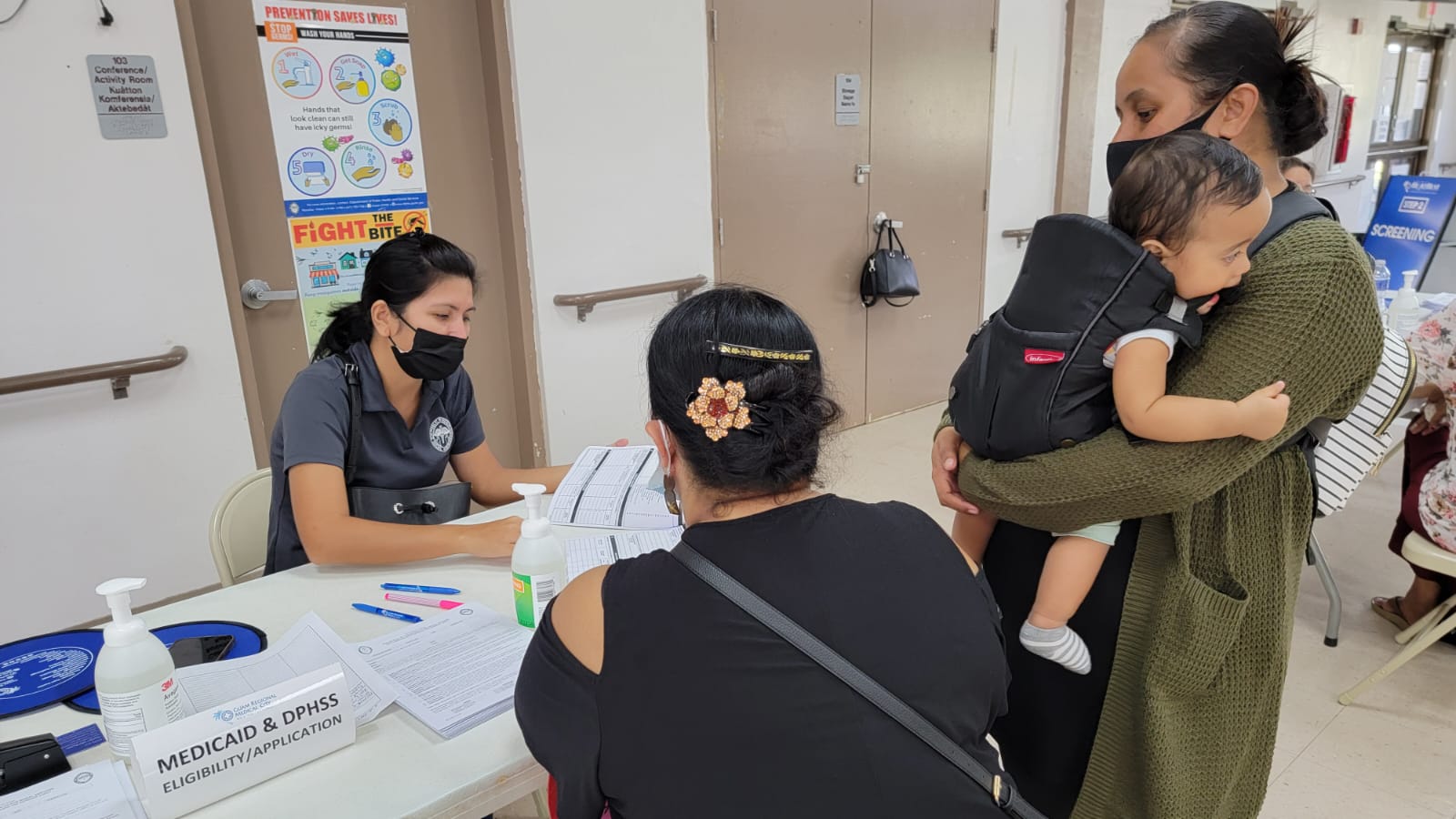 "If they get the insurance Medicaid, it helps them get preventive care, so maybe they won't even need to be at the hospital," Plinske said. "They can go see a primary care physician anywhere they want, get prenatal care if they're expecting moms. That's really what the goal is. To get people to get insurance and to be able to get healthcare early before things get really difficult to cure and sometimes, even to save their life."
Beyond checking if residents from the FSM community are eligible for Medicaid, the outreach also provided free blood glucose and blood pressure checks, patient educators to explain the importance of blood sugar and blood pressure maintenance and help with social services applications. 
Members from the Micronesian Resource Center were also present and helping out with the event, as well as personnel from the consulate of the FSM, public health officials and staff from the Guam Community College.