News
'Water protectors' support call for Marine firing range pause for lens aquifer assessment
Holding signs that read "Birds Not Bullets" and "Save What is Sacred," several island residents deemed " water protectors" filled the Guam Congress building to testify in support of a resolution proposed by Sen. Clynt Ridgell.
Res. 464-36 requests Secretary of the Interior Deb Haaland to push for review and assess the potential environmental impacts of the U.S. Marine Corps Base Camp Blaz Live-Fire Training Range Complex at Northwest Field and the hand grenade range at Andersen South on the northern Guam lens aquifer.
It also asks the Armed Services of the U.S. Senate and House of Representatives to pause construction related to the training ranges and withhold all current and future funding until environmental review.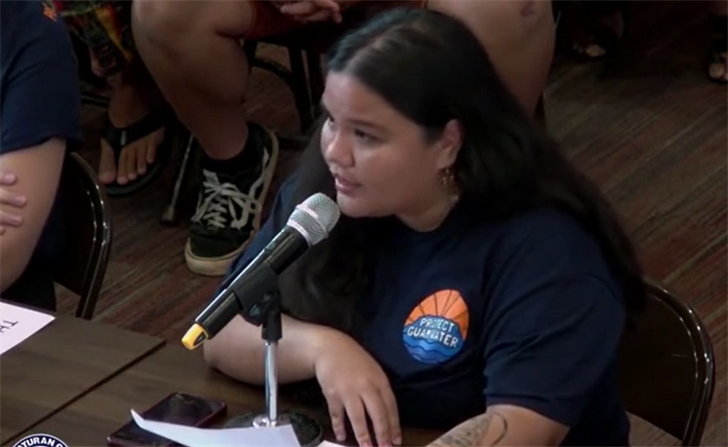 Siobhon McManus of Protect Guam Water started off her testimonial by stating what we already know- toxic chemicals including lead are left behind in soil surrounding firing ranges. But how does this affect the island's aquifer?
"These chemicals can travel via surface or groundwater and contaminate groundwater along with coastal and marine resources," she testified.
McManus cited a U.S. EPA study from 2012 that found a wide range of chemicals that are left in the soil can travel by rain and leach into groundwater through existing sinkholes and depressions. In the latest environmental impact survey,  it notes seven sinkholes within the perimeter of the range.
"The lack of data surrounding the potential for toxic chemicals to leach into our aquifer as they have already at other ranges on other U.S. installations, it is more than concerning," she said. "It is a reality we have to contend with."
One by one concerned island residents,  members from Prutehi Litekyan, and P:rotect Guam Water went before lawmakers pushing immediate efforts to protect the aquifer. Also providing heartfelt testimony was Inina Tanaka.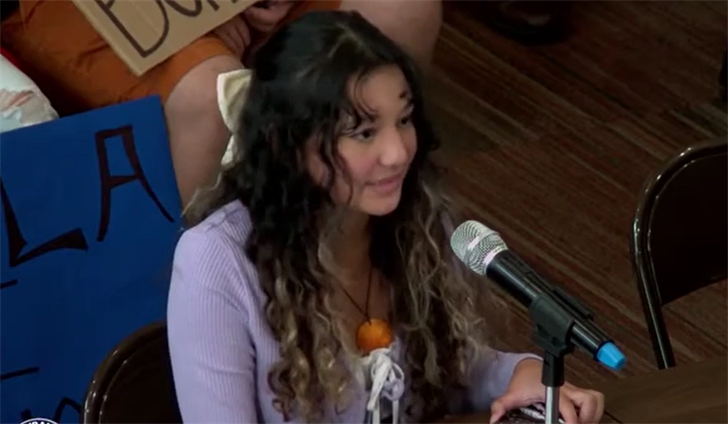 "I was around 10 when I first spoke here about the protection of Litekyan, I'm now 15," she said. "This fight has been ongoing far more than those five years but change needs to happen and i want to be able to live to see it. By the time I am a biha, I would hope that I could say that I fought for the protection of our land, and my culture, and my protection and say that we won."
Joning Ridgell were also Sens. Joanne Brown and Sabina Perez. Perez closed out the almost two-hour hearing by thanking those who came out to testify saying that resolutions are essentially the will of the people and that this particular one cannot be understated
"Resolution 464-36 is a call by the CHamoru people and everyone who calls Guam home to protect our most precious resource- the aquifer- our water, which we rely on for nourishment, our health, and livelihood," she said. "Water is a basic need and a human right."