News
Structural engineer report to determine if students will move out of crumbling schools
Public school students will be shuffled – that's what's happening for at least two local middle schools.
The Guam Department of Education got notice of Oceanview Middle School in Hagat in desperate need of repairs.
Public Health inspectors also found moldy classrooms with weak walls and ceilings, termite and rodent infestation, and multiple leaks.
Students at the home of the knights are now being moved to areas of the campus still considered safe enough. The plan is to move them to areas in Southern High School over the holiday break in December so repairs can be made.
In Yigo, at F.B. Leon Guerrero Middle School, recent images show a chunk of the ceiling broken off and on the ground.
The issue showcases other problems at the home of the hawks.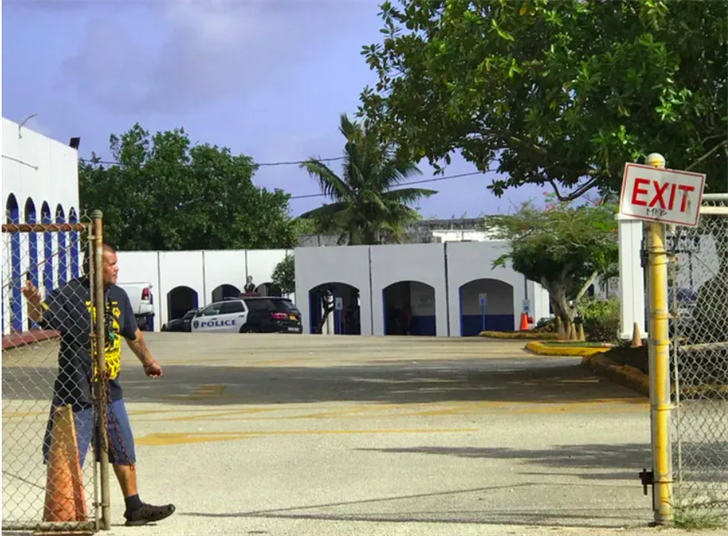 Education officials now waiting for a structural engineer report to move fast before deciding to move the students to certain areas of the campus or to completely relocate them to another school.
The problems are nothing new for the department – the community sounding off on our social media.
"This neglect on the continuity on maintenance of all GovGuam owned buildings especially schools and its dire necessities such as air-conditioners have been ongoing for years and years. It will take a "community" to work together…to ensure the continuity on maintenance and upkeep. Community means ALL leaderships who are involved on ensuring on making it a FIRST and TOP priority…etc."
"I listened to a person from the community that cited population size at one of these campuses... made me
think. Is it really broken schools or just to big of a campus. Never a good idea to place a middle school at a high school imo. Maybe we revisit Jr high."
"My daughter who attends FB has been complaining of the roof of some hallways falling apart and the gym is unsafe I really hope they dont wait till a child is hurt from this before actually taking action…"
Since I started elementary to middle to high school they all needed repair. To top it off we never had aircon."
"Ai The Children of God always Suffers only when it's time to vote it's in important for all Running Ai pls remember we're and how things were different back in our days just Saying!!!!!"
GDOE is working with senators and the governor to find resources quickly.
The education board this week approved the facilities master plan, which will allow the department to look at improvements needed at all campuses.