News
GPA's renewable energy plan calls for 180 megawatts in solar energy
The next major step in moving Guam toward cheaper, cleaner energy was presented to the Consolidated Commission on Utilities today. 
The Guam Power Authority is seeking the CCU's approval of its Phase IV renewable energy plan.
GPA General Manager John Benavente laid out the plan which calls for another 180 megawatts in solar energy. And legislative authorization for a $300 million dollar "green bond" that will be used for energy storage systems, and to integrate renewables into the power grid. But in addition to identifying needed resources, GPA also identified certain impediments, and procurement protests are the big ones. Benavente mentioned a recent contract that is delayed and added millions in costs to ratepayers.
 "The government is not always wrong," Benavente said. "Therefore when we're right, and they say we're wrong guess who suffers. Not the government employee -- the community suffers. So therefore legislation has to be balanced."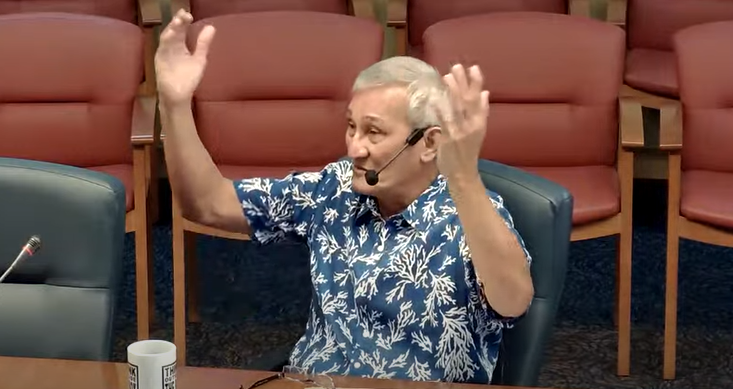 Utility officials will be seeking a change to procurement laws because in the big picture, they argue that reliable, low-cost energy is critical to attracting the big businesses that can spur long-sought economic growth and diversification.
"If we can have a sustainable lower cost energy and a sustainable basis the industry will come to Guam and again it's just an added thought to what I see moving, why this is so important to not only us but the entire community as a whole, no."
GPA has set a goal of 50 percent renewable energy capacity by the year 2030.