News
Academy of Our Lady of Guam celebrates first day of school year
Today marked the first day of the new school year for the Home of the Cougars and it was filled with excitement and energy.  Before the first bell of the new school year rang, the Academy of Our Lady of Guam started the day with the traditional Mass of the Holy Spirit for its students at the Cathedral Basilica.
According to AOLG president Dr. Rita Duenas, the mass is a beautiful way to start off the educational journey of the students, as well as their spiritual one.  They then headed over to the school's auditorium, where they got to meet their new president, teachers and staff members.
Kate Manaloto, a sophomore at AOLG, told KUAM News what she's looking forward to in the new school year. "There's a lot of new classes to take. I'll be taking my first AP class and I'm excited to see how the Academy will flex around the whole AP system, despite the whole pandemic," she shared happily.
"It's a new school year, so many challenges up ahead but I'm so excited to overcome them."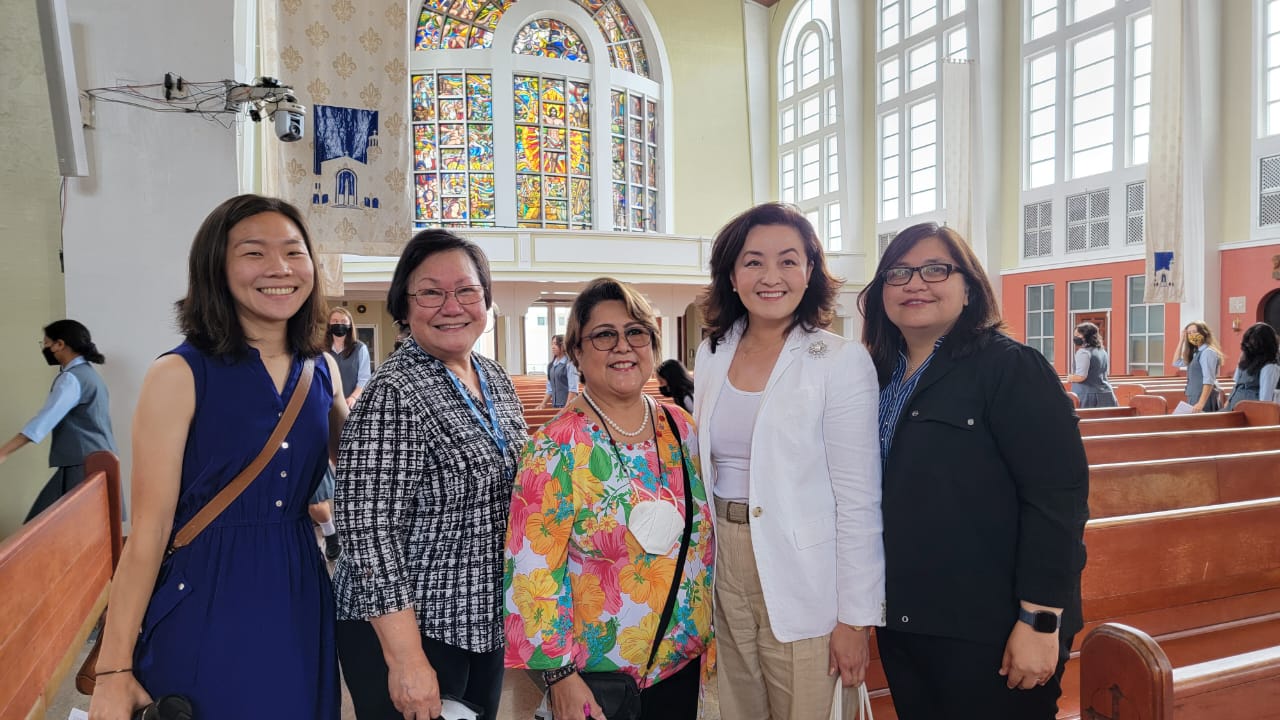 When asked if there was a certain teacher or class she's looking forward to, Manaloto said, "My bio teacher. I love biology and I'm so excited to take his class cause I heard he's very fun to work with."
The Cougars also got a special treat as Academy alumna and U.S. Ambassador to the Republic of Albania, Yuri Kim, welcomed them back to their den.  "The start of an academic year is always a good time to start anew so you got a fresh page in front of you, write what you want. This is your life and no one is responsible for your life except you. So go out and do it."
Ambassador Kim also established the Jane Wha-Young Kim Scholarship at AOLG in 2007 to honor her late mother, who was a casualty of the Korean Airline Flight 801 crash 25 years ago.  Over the years, 22 academy students were recipients of the scholarship, totaling over $100,000. 
After the assembly, students then attended shortened class for the day. In addition, the cafeteria was also opened to all the students for lunch time and this was the first time since the pandemic that they were allowed to do so.