News
Chalan Pago murder victim identified as Stevy Villanueva, 2 suspects arrested
After months of investigating the human remains found in Chalan Pago off Route 10 back in January, detectives from the Criminal Investigation Section have identified the victim with the help of two distinct tattoos on the man's body. Chief of the Guam Police Department Stephen Ignacio shared the news today during a press conference.
"Detective believe the victim to be Stevy George Alvarez Villanueva of Yigo," he said.
As KUAM News reported the Guam Fire Department responded to a report of a trash fire and came across the burnt human remains.
In connection to the homicide, two individuals were arrested and detained at the Department of Corrections.
"Detective have identified persons responsible for the murder and actions related to this heinous crime," Ignacio said. "They are identified as Manny Sablan Merciano Jr. Male CHamoru. Born in 1991. And Robert Isaac Revels. Male, caucasian born in 1980."
The chief said Merciano was arrested for the offenses of, "Murder, aggravated assault, assault, use of a deadly weapon in the commission of a felony, reckless conduct, discharge of a firearm, purchase or possess use of a firearm without a valid firearm ID, destruction of evidence, disinterring of a corpse and conspiracy."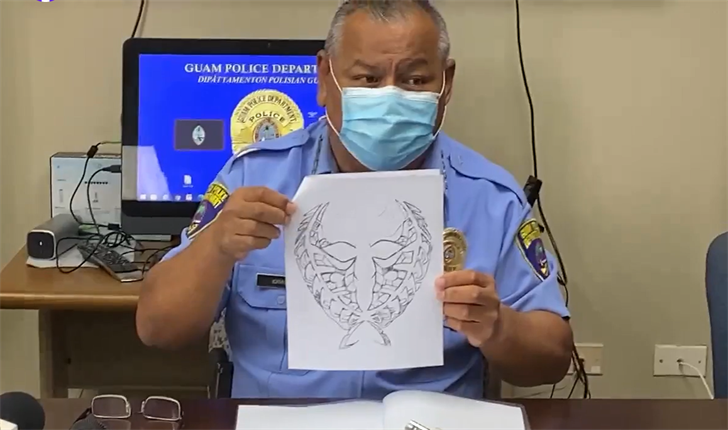 As for Revels he was arrested for conspiracy, guilt established by complicity, destruction of evidence and disinterring of a corpse.
Detectives expect the possible motive for the homicide to be drug-related.
"There's a debt owed by the victim and two there's indication that there may have been an argument in between the victim and the suspect regarding a female individual," Ignacio said. 
According to the chief, based on a background check they discovered they had previous run-ins with the victim. The case remains open and the arrest was forwarded to the attorney general's office for prosecution.