News
GPO launches new Pet Friendly Program
Dog lovers can now bring their furry friends with them at the Guam Premier Outlets.  They're one of the first major shopping centers on island to welcome behaved canines into their mall. It's also a way to get shoppers to not leave their dogs in their cars when they go shopping.
The Tamuning facility put their "GPO furry friends" pet friendly program into effect Monday.  GPO shopping center manager Suzanne Perez gave details on the program and shared the mall's excitement in launching the Pet Friendly Program, which they've been wanting to do for years now.
"Right now, we have four stores on board and you'll see the Pet-Friendly sticker or the Dog-Friendly sticker on their storefront and that's Local Fever, Vince Jewelers, Famous Footwear and Sketchers and we're still pending some of our bigger stores to get their approvals as well and that should be coming in maybe another week or two," Perez explained.
To bring your fur babies into GPO, they must be properly licensed with the Department of Agriculture and have a license tag issued by said agency. The dogs must also be collared and on a short leash of no more than three feet. Residents can also keep their dogs in a carrier or stroller.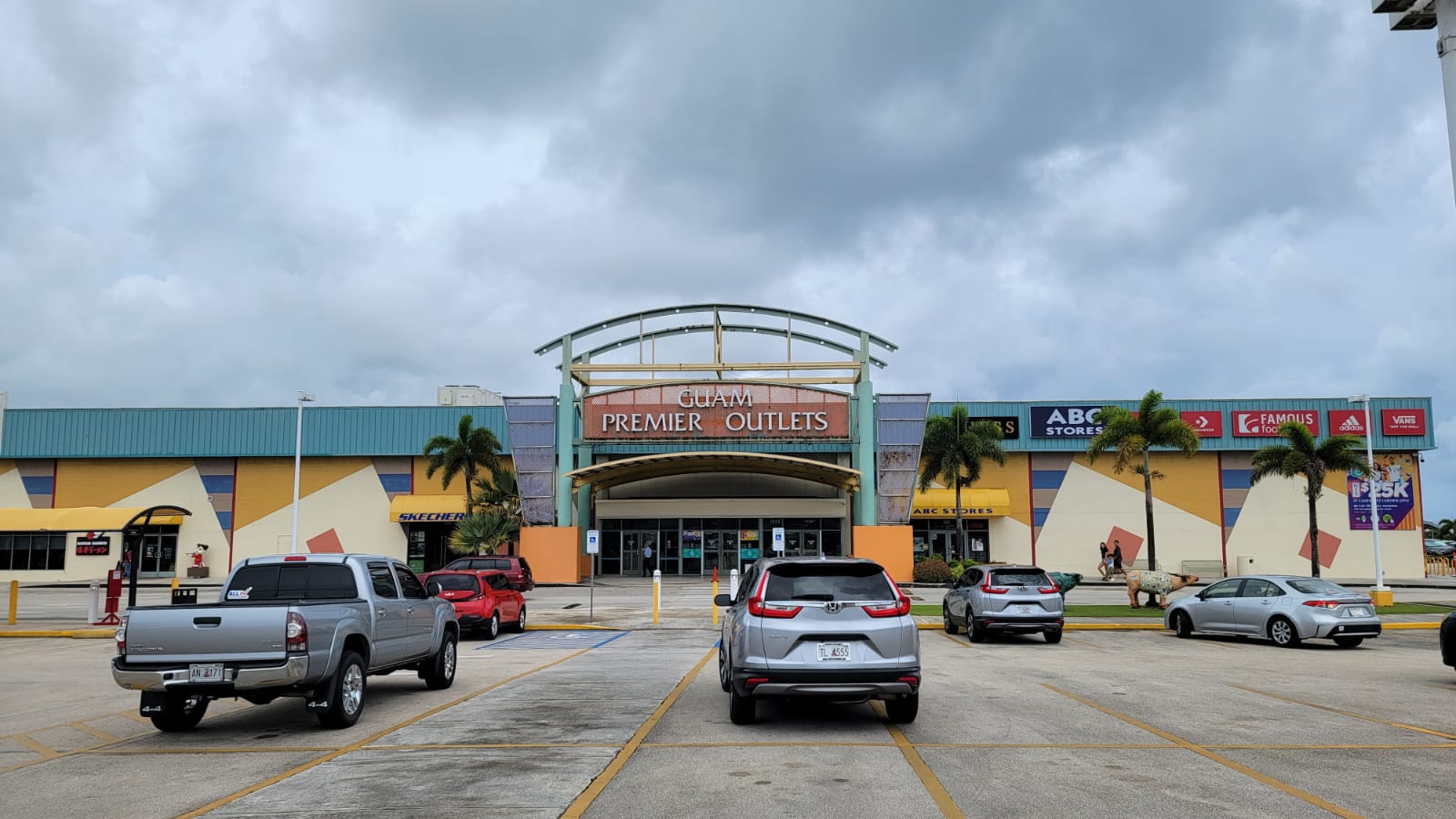 GPO would also like to remind dog owners to not leash their canines on the benches or leave them unattended. "For this program," explained Perez, "they are only allowed in our common areas. They're not allowed in the food court or in the surrounding restaurants, however, if they are certified service dogs, then they can go inside the food court and then the owners would have to ask the restaurants before they enter, if their service dog is allowed and they should be allowed."
Perez also gave a rundown on how the feedback has been since the program started, saying, "So far, so good. So yesterday we had a total of seven dogs that came through the doors and they were licensed, they were properly licensed so that's also an important aspect. They were well-mannered, you could tell they were trained, they're indoor dogs and there's no barking, there's no aggressiveness and it was nice to see."
"For now, it's for dogs. Maybe in the future we can open it up for cats, but for right now, it's for dogs only."
When taking your dogs to GPO and the stores inside it, be on the lookout for the paw-printed Dog-Friendly sticker that's displayed outside the store. GPO also asks residents to follow their Furry Friends Code of Conduct, which can be found on their website at gpoguam.com.