News
Rainbow Ceremony held at Okkodo gym for Class of 2022 summer grads
They worked hard to get their diplomas and today, all 176 summer school students from all seven of the island's high schools finally achieved a huge milestone in their lives. You could feel the excitement of both the parents and the graduates as they walked the stage, marking the end of a chapter and the  start of a brand new one.
George Washington High School graduates Rhiamon Mundo and Chloe Perez didn't expect they'd be walking the graduation aisle, but with some help and a strong support system, they did.  "Honestly, I didn't think I was going to make it," Perez admitted.
Mundo added, encouragingly, "I was this close to quitting, but here I am today." And Perez said again, "We pushed each other to go to class, to go to summer school."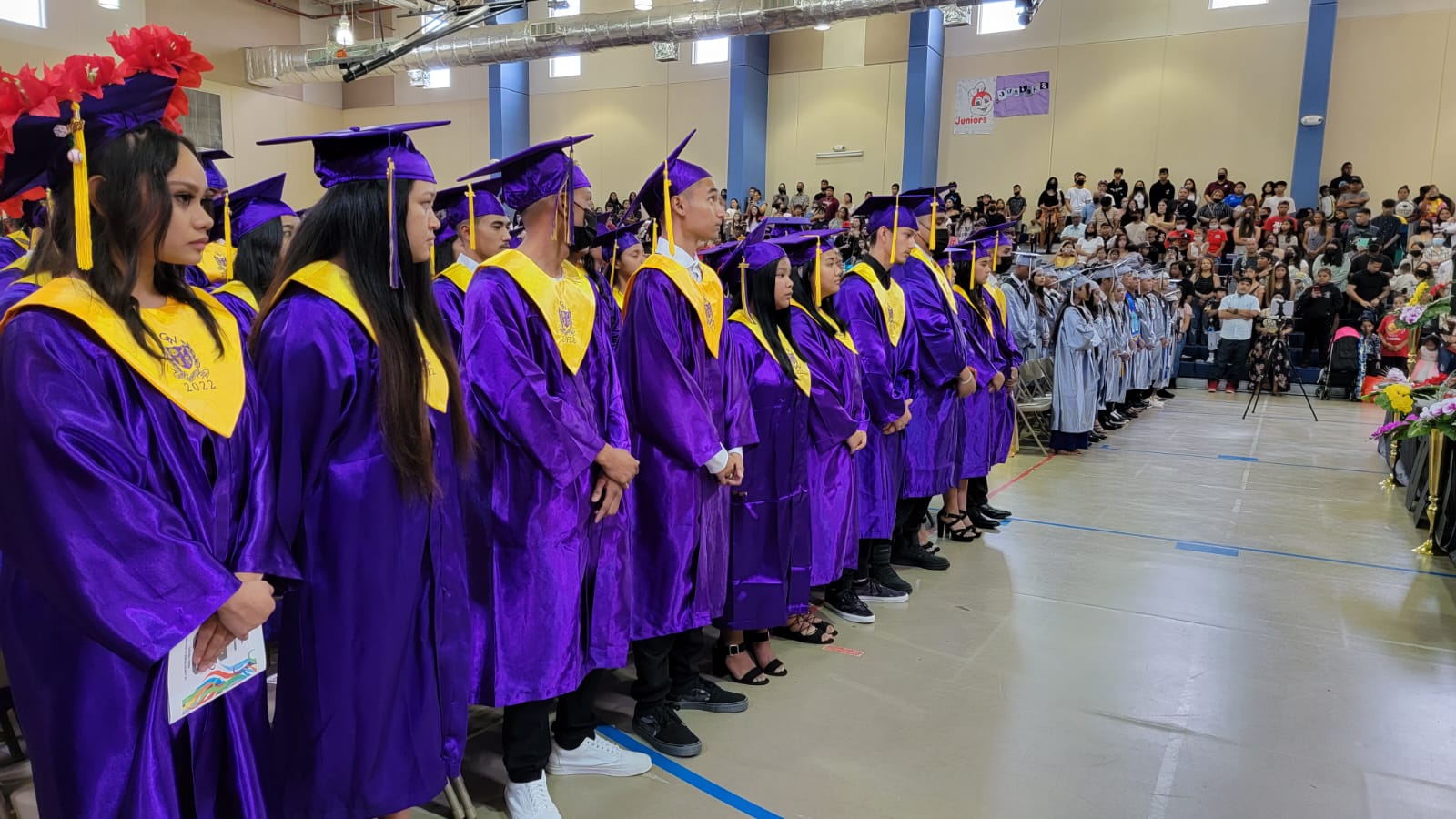 Mundo plans on joining the military soon. As for Perez, she wants to weigh her options and go for what she thinks is best.
Another rainbow graduate from John F. Kennedy High School is Dominick Lanada. He shared what he had to do to get his diploma, telling KUAM News, "I failed sometimes, but I managed to get up, get back on my feet. A lot of things happened and I got a lot of help from my friends. I'd like to thank them as well, that's how I got here."
Lanada plans to find a job and enter college now that he's closed the book on his high school life. The event wrapped up with the turning of the tassels from a representative of each one of the seven high schools. The graduates also had a special message to their underclassmen, which was to always work hard and never give up, even if the going gets tough, stay positive and headstrong.