News
Finegayan Elementary students flex their drone skills
Students from Jeni Ann Flores' class of Finegayan Elementary School demonstrated to some of the island's media partners what they learned about drones.
"The things that we presented to you today was how to do flips, bounces, and hand land, we did a throw and go, where they throw the drone and then let it go and then catch it in their hands," she explained. "They also went through the obstacle course."
Flores, who is a 4th grade teacher and Robotics, Drone, and Art Club Coach at the Home of the Flying Fish, told KUAM News that students' interest about the lesson have been great.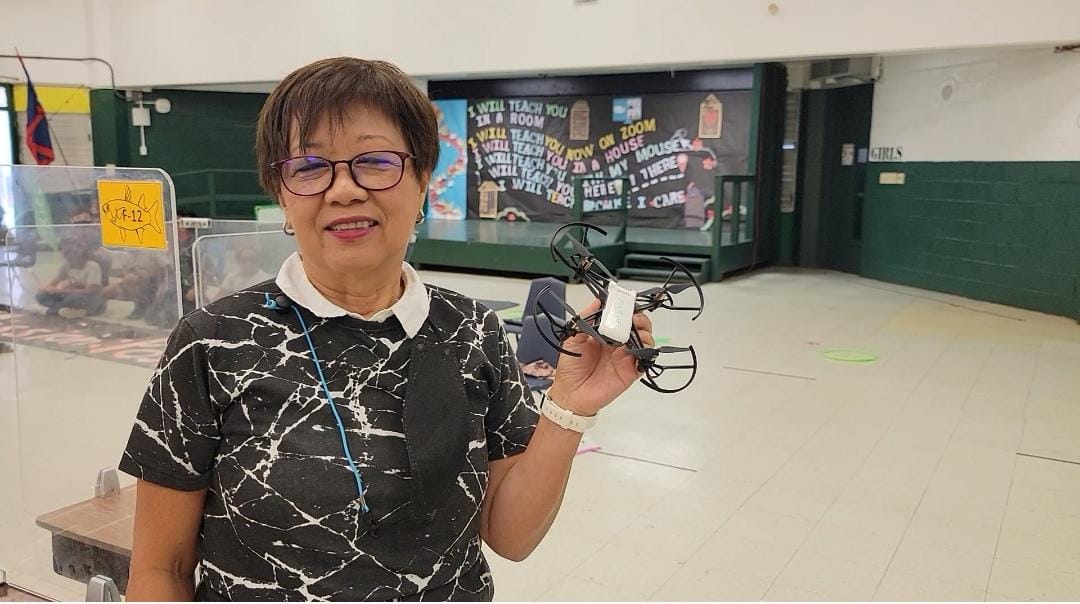 "Students have been so excited about learning about drones," she said. "Some of them have heard about drones, some of them have family that have drones, and some had no idea what drones are. But you know how kids are they're very much interested in new devices and at first it was a little bit hard to learn about how to control the drones."
Brayden Santos, incoming 5th grader at FES, shared the knowledge he's gained and his favorite part of the lessons.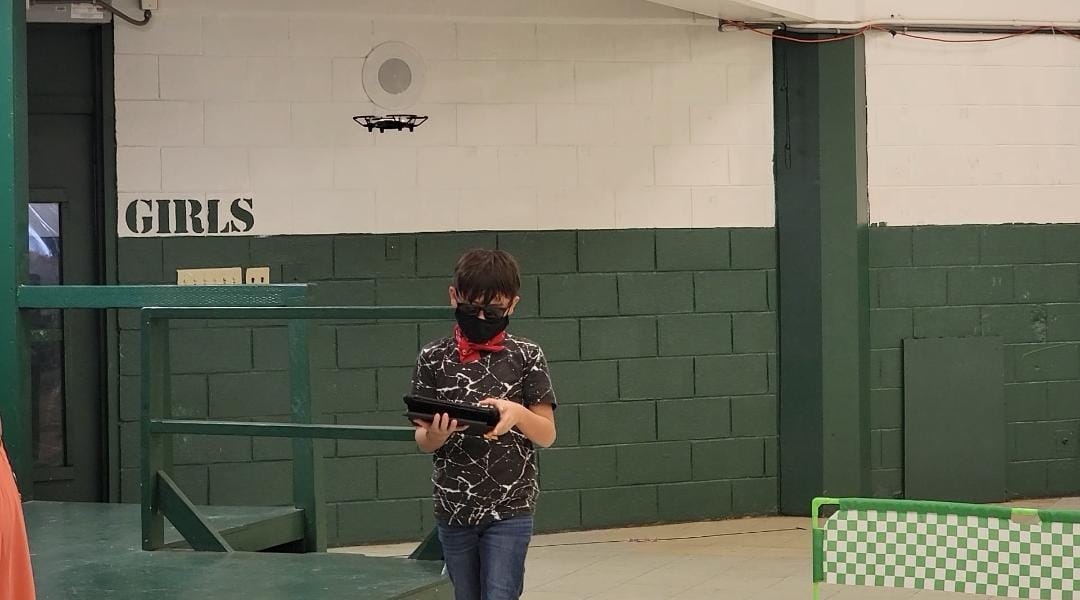 "I learned that flying drones are actually easier than I thought it was," he said. "I learned that there are a lot of uses for drones. My favorite part about the program was controlling the drone."
Aside from learning safety, and the many ways drones are used, students learned problem-solving and critical thinking skills, according to Flores.
 "Anybody that uses technology knows that things go wrong and they learned how to solve a problem when there's a glitch when there's a drone not responding when the battery is off, and when there isn't enough battery power they need to switch right away," she said. "They learned persistence, to creatively solve a problem when they're navigating through an obstacle, they learned what's the best route and the safest route to get through an obstacle."
The brand students are learning from is Tello Drones, which are used indoors because of its light weight. It was supported and purchased using American Rescue Plan funds.
Rayana Simon, an incoming 5th grader at FES, shared her experience in the program.
"I learned about flying drones. I learned how to flip it," she said.
A drone company called 2cofly, is scheduled to present to students tomorrow what are professional drones and how they are used for in many different industries.
This group of students will be among the participants in the Guam Department of Education's Summer School Fair scheduled for Saturday, July 16 from 10 am to 2 pm at the Agana Shopping Center.