News
GDOE to focus on active shooter training school safety conference
In light of the recent school shooting in Uvalde, Texas, which is the deadliest school violence incident ever recorded in the U.S., the Guam Department of Education's Annual School Safety Conference will open up with active shooter awareness.
Tom Babauta, the assistant superintendent for special education at GDOE, told KUAM News that the island's largest school system wants everyone from school personnel, students, and families to be prepared as much as possible when an active shooter is on campus.
"When safety is involved, tough realistic training is what we need. We need to know what a gunshot sounds like," he said. "We need to know where everyone is going to go and how long they have to get there so these are the drills that we are going to be going over in addition to among many others."
Although no active shooter incidents have yet to occur on GDOE campuses, awareness, and preparation for potential targeted violence in schools has become GDOE's new mission to educate its communities.
The active shooter awareness discussion will gather law enforcement experts to discuss best practices and trends in school violence prevention, school shooting mitigation, and community response to an active shooter situation.
GDOE Administrator for Student Support Services Christopher Anderson explained that the active shooter awareness will be broken into a three-phase training program to increase participant knowledge.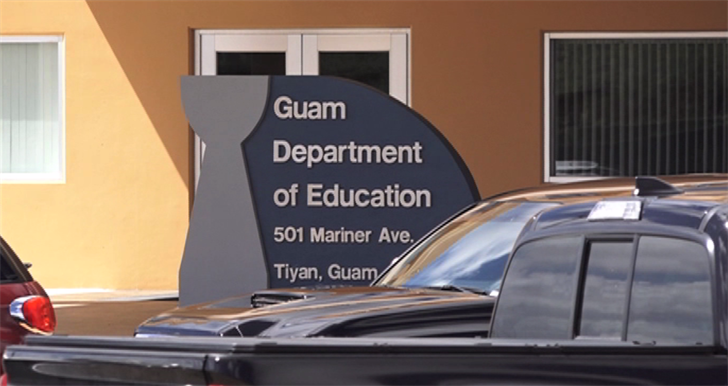 "Phase I will obviously be about the active shooter awareness at the session on day one. However, it's not just going to end at the conference, we'll pivot to phase II after the conference where we're gonna do table talk exercises with our school communities also along with the law enforcement personnel who are a part of the active shooter awareness training," he said. They'll be working with us throughout the different schools throughout the school year to do table talk exercises to test their plans. And then we will close out with phase III, which will be facilitated by Homeland Security and it's going to entail full-scale exercises involving one high school and multiple responses agencies."
 Private schools, as well as GDOE faculty and staff will join via Zoom, while the over 300 registered school administrators will attend the conference in person at Tiyan High School. It will be held in the course of three days from June 28 to 30.
Meanwhile, over 30 workshops from working with students, building personnel skills/development, understanding safety and security, and managing health will be provided at the School Safety Conference, which is themed: Safety and Health of Our Work.
The goal is to supply the necessary tools to engage their school communities in healthy learning environments.
It will feature professionals in fields of education, health, public policy and law, and others who will provide training and information in the critical core areas of school safety and security, trauma-informed services, law, policy and advocacy, and mental/ behavioral/public health.