News
Guam Guard members honored for COVID response
They've been on the frontlines since the COVID pandemic arrived on island. You've seen them at the testing sites, vaccination clinics and hospitals, helping curb the COVID threat throughout Guam. Members of Joint Task Force 671, the Guam Guard's COVID-19 response team, were recognized today for all their hard work throughout the COVID pandemic.
Vice Chief of the National Guard Bureau, Lt. Gen. Marc Henrys Sasseville commended JTF 671's efforts in battling against COVID-19 and detailed what the Guam Guard did differently compared to the other states and territories.
"The Guam Guard quickly established Joint Task Force 671 to get on this because everybody here understands better than I do, when you live on an island, there is not much help available for you anytime soon," he said. "So time is of the essence and that's really what the Guam Guard did."
During the pandemic, the Guam Guard administered over 200,000 tests and provided nearly 200,000 vaccines to residents. The vice chief went on to list other accolades the Guam Guard achieved during the island's COVID surges.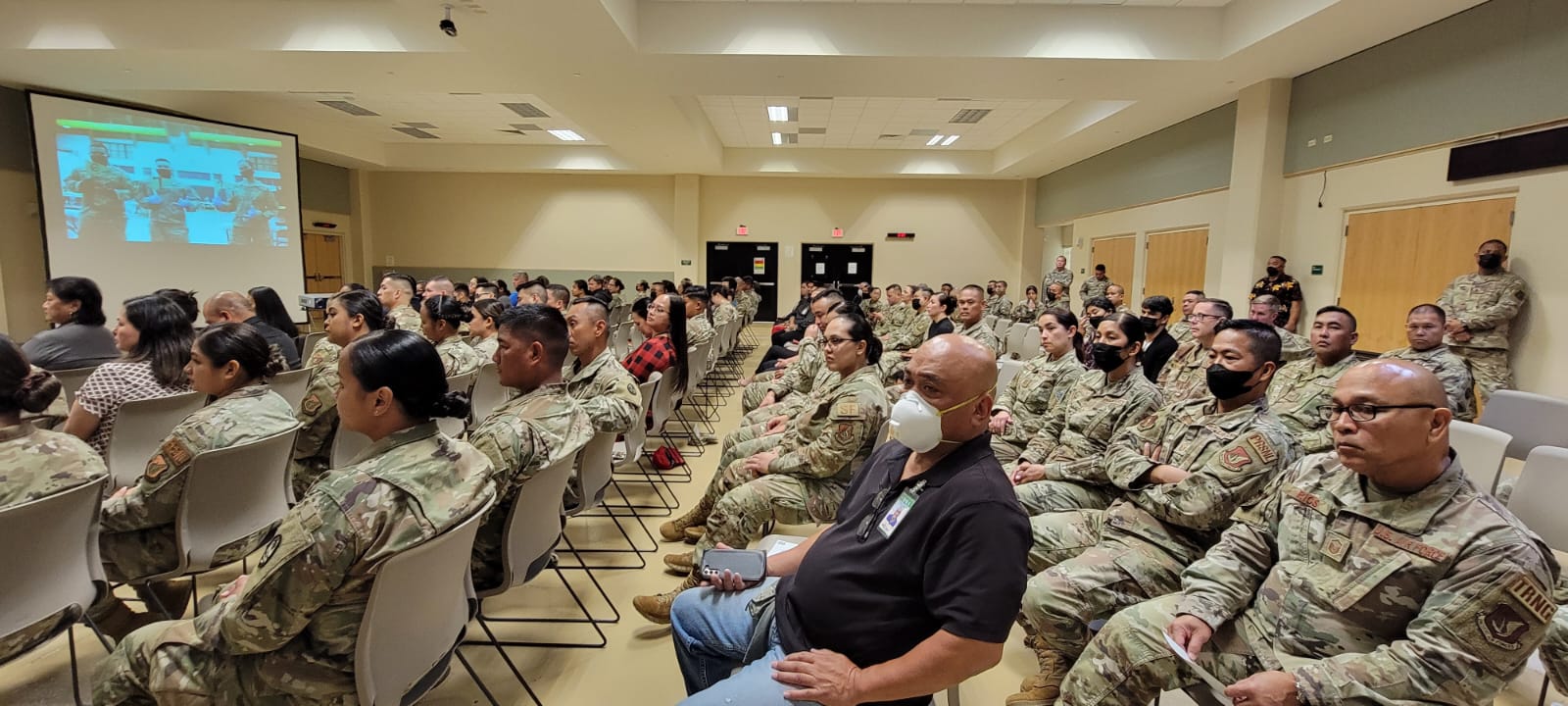 "There were quarantine and isolation facilities that the Guam Guard helped with Sasseville said. "Some states and territories had to deal with that, but I think that might be Guam unique. 30,000 hours inside the quarantine facilities and 3,000 hours of time inside the isolation facilities and on top of that, another 20,000 hours inside the hospitals. So there's a tremendous amount of work going on that the Guam Guard did for the island."
He also applauded JTF 671's efforts for Operation Homebound, where Guard Members sought out the island's less fortunate and had them tested for COVID, as well as vaccinated against it.
Sasseville praised the island's high vaccination rates, one of the highest in the nation. Maj. Gen Esther Aguigui, Adjutant General of the Guam Guard shared that although there are only remnants of JTF 671's members still helping with the COVID effort, she assured island residents that should the need come, they will always be ready to help wherever and whenever they can.