News
Good Samaritan returns woman's missing scooter
It was a warm sight to see Millie Anderson reunited with her scooter. To her, the scooter is an essential component of the quality of her everyday life.
On Monday Anderson was being driven by her daughter when she missed a turn, causing the scooter to fall off the back of their truck. It was later in the day when she realized it was gone.
"I carry my oxygen on the scooter, it's pretty heavy, it's just a purse size but it's heavy but I know I would need it because I wouldn't be able to breathe," she said. 
Island resident Ben Matanane was driving when he saw her scooter in the middle of the road. To him, returning it to its owner was his top priority.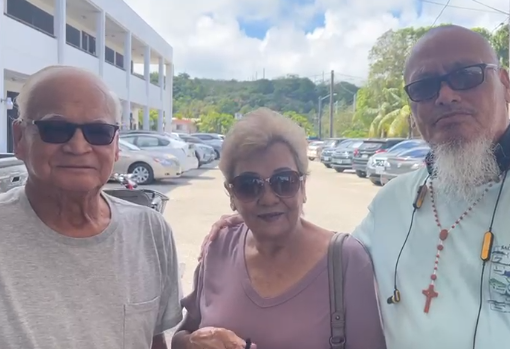 "I was driving down Bello Road and I thought it was a baby carriage on the road cause all of these cars were driving around it," he told KUAM News. "When I came up to it I stopped, reversed, put the tailgate down and another truck pulled up behind me and asked if it's my scooter and I said no it's not I found it on the road like this and I'm just going to pick it up."
Matanane drove around all day trying to find its owner. With no luck, he dropped it at Gentle Care Dental in Tamuning to hold it. To Anderson, he's her good Samaritan.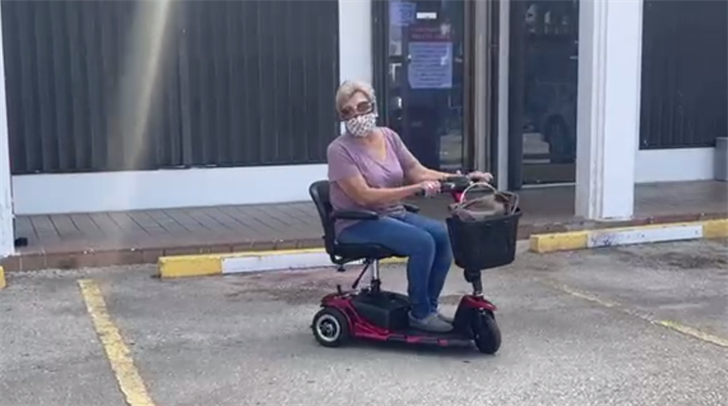 "Oh my God, now I'm going to go places," she said. "I don't go anywhere, I take it to the exchange, the commissary to the mall everywhere I go, to bingo."
Not only did Anderson find her scooter, but she also found a new relative -- Matanane. Anderson is also excited to hit the town once again in her favorite scooter.