News
GEB and IIAAG debate continues
Wednesday, December 4th 2019, 5:55 PM ChST
Guam Education Board Chairperson Mark Mendiola sent a letter today to Independent Interscholastic Athletic Association of Guam President Terry Debold requesting annual financial reports and meeting minutes following a heated forum on Guam Department of Education's Interscholastic Sports Association's constitution and bylaws.    

\Opposition was voiced and heard by the GEB following Tuesday's open forum for ISA's draft constitution.
"If they aren't able to play, private and public, all schools they risk not getting the seniors this year risk not getting those scholarship," a parent said at the meeting.
"Right now with what is happening and the uncertainty it has brought to the third quarter sports it's not fair to the children, it is not," parent Natalie Calvo also commented.
"There's just so many uncertainties right now, if you move along, okay," Debold said. "But right now it just seems like we are trying to take that train a little bit fast and the tracks aren't really complete yet."

The sense of urgency and too much uncertainty, sports coaches, athletic directors, principals and parents raised these concerns and ultimately asked the Guam Education Board why they are pushing third-quarter sports to start when there a constitution or rules haven't even been finalized yet. And like the governor, a parent urged the GEB to reconsider its decision to allow GDOE to start its own interscholastic sports league

"Let's look at the matter at hand, are we ready for this," parent Corina Fejerang questioned at the meeting. "No. So I'm asking you policymakers, I'm asking you to understand the severity of this situation, our own governor is telling you to rethink this."    

According to GDOE acting sports program coordinator Al Garrido, the athletic directors approved the interscholastic sports association's bylaw and constitution draft last month. It now goes to ISA's board of Trustees which is comprised of high school principals. They have to approve it by Dec. 13. The final bylaws and constitution must then be signed off by league president Superintendent Jon Fernandez and instituted by January before third quarter sports begins, although today marks day three of the third quarter sports practices.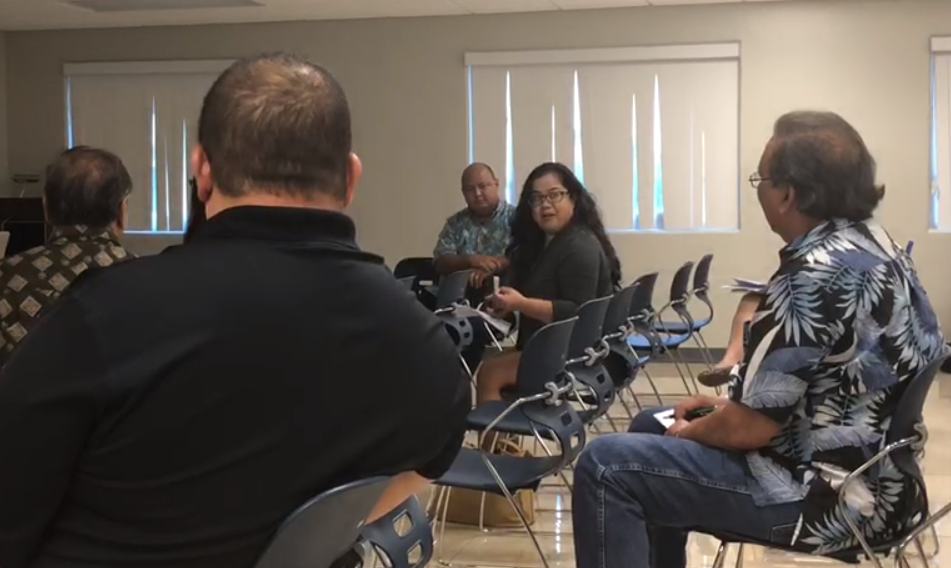 "Because of the direction to make a transition in the middle of the school year was to move forward with minimal disruption in terms with the rules and bylaws and so forth until we have an opportunity in the summer to take a look at those underlying issues," Fernandez said.

Some of those underlying issues include students having to pay to play, and how and if the Healthy Futures Fund will be allocated for the two separate leagues.


"That fund specifically that's directed towards sports if I'm not mistaken is to pay for sports in general, am I correct," Fejerang said.

"A portion of it," Fernandez said.
"OK, so that means that fund in itself should be open up to the masses which means that every single nonprofit organization, to include IIAAG as well as ISA should take part in utilizing this fund," Fejerang said. "So where I am going with it is that a plan needs to be understood on how the funds are going to be disseminated."
Following last night's meeting, Mendiola has requested the IIAAG to provide minutes of their meetings and financial reports over the last three years to seek further clarity which may help with the board's reconsideration decision. As reported the Governor asked the board to reconsider its decision to separate the two leagues.


"It has always been my position to keep it united, to keep the community united," the governor said. "I think the decision of the board wasn't a very good decision in that as you can see there's been public outcry about it. and when I go out parents come up and talk to me, students come up and talk to me. And again, I feel very concerned about the students."

The board meeting is scheduled for Friday at 6 p.m.