News
Unbalanced electrical load suspected in Public Health facility fire
Wednesday, December 4th 2019, 5:06 PM ChST
The main public health center in Mangilao remains closed indefinitely after an electrical fire last week. Services normally provided there are being moved to other Department of Public Health and Social Services locations. The Fire Department declared it a safety hazard because of faulty wiring.
The Department of Public Works is now doing a full assessment and DPW Deputy Director Jess Garcia says it appears the electrical load has become unbalanced after 46 years of add-ons.

"New sections of the building were added," he said. "They had a central unit before, now they're running split units. Equipment, computer upgrades and stuff like that. So the original building when it was designed it wasn't designed for all these other additional stuff, so they added more electrical loads to the panel."
Public Health is still trying to move out of the building as employees are being dispersed to other offices. DPHSS is also looking to lease some additional space temporarily. We caught up with a very busy Director Linda Denorcey who says their top priority now that the SNAP and CAP programs are back online, is ensuring critical records are safe.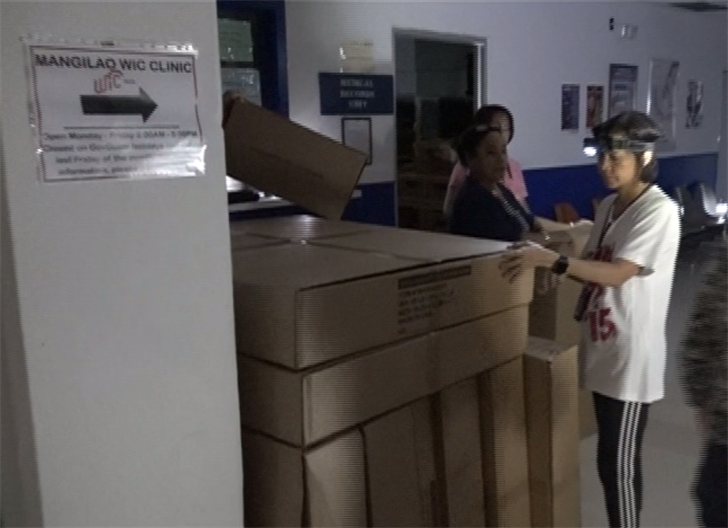 "These are vital information of all our patients that come into the department of public health," she said. "And so you can see all of my staff are working so diligently in getting all the boxes assembled. Come over here, this is our medical records, we want to assure the public that your records are safe. And they're all being boxed in and numbered so that there's no error. We're gonna get all these records and we're gonna secure them in a safe place, and part of the contingency plan, of course, is to move those vital records and keep them safe. And also our office of vital statistics is another record that we wanna make sure we are in good shape."
She says the smoke coming from the building last week may have come from the vital statistics section, but there was no fire damage.
Meanwhile, DPW's Garcia says there's no timeline yet for when the assessment will be done, or when and if the building will be reopened.

"In order for us to get the building to open, we have to bring it back to code," he said. "And right now the engineers are estimating what it would cost to bring it up to code and from there we'll take what are next steps are."
For now, it remains closed and those in need of the many services public health provides will have to go to one of their other offices. Call ahead to the northern and southern health centers, or the Castle Mall office in Mangilao.