News
Parents clash over participation at GDOE sports league meeting
Tuesday, December 3rd 2019, 6:08 PM ChST
It's a heated meeting of the Guam Department of Education's Interscholastic Sports Association currently underway at GDOE's offices in Tiyan.
The meeting is an open forum for the public to provide comment on the new league's draft constitution and bylaws.
ISA began the meeting by allowing attendees to voice any questions, but rather they expressed concerns stating that a meeting shouldn't even be held as third-quarter practices are well underway and a finalized constitution hasn't even been completed. Attendees say there's too much uncertainty as the constitution is still being amended.
IIAAG members were present as well as parents concerned about the impact the separation of the leagues is having on students and their abilities to compete for scholarships and also to showcase their talent to prospective recruits.

"But today is the second official day of the third quarter and you're still having a draft constitution," Parent Natalie Calvo said. "How are we supposed to encourage our schools to play in? I'm shaking because I'm upset because this affects kids we have kids on the rugby team who are being considered for scholarships. If they do not play in third quarter sports this is the second day. I'm gonna say it again, if they don't play it hurts their chances." 

"That's for all students not just FD rugby players," another parent expressed. "But we have wonderful kids from Sanchez and all these other schools, Okkodo that has got wonderful scholarships last year my niece being one of them and if they're not able to play private and public all schools they risk not getting these seniors this year risk getting those scholarships."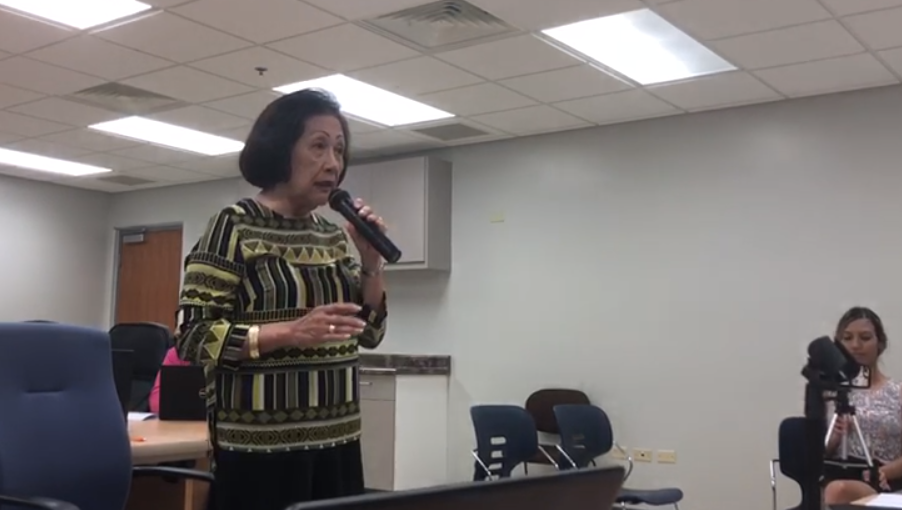 "And not only scholarships, just playing," Calvo said. "My sons played in division one sports for four years. He wrestled at Stanford. Not scholarships, this is not an issue about scholarships. This is about getting exposure and the reason why third-quarter sports starts today is so that kids can safely prepare for their sports and right now with what is happening and the uncertainty that it has brought to the third-quarter sports is not fair to the children. It is not, it is not fair to the kids."
Guam Education Board Member Maria Gutierrez was present at the meeting, but refused to answer questions from those present. It was in January the board voted to create its own interscholastic sports league.
"I'm not here to answering questions," she said. "You come to the public participation during a board meeting. We have had our board meetings. No one showed up the public participation to bring this issue up to the board so I'm not going to answering any of those questions when it relates to the board. I got a call to meet with the governor to meet with her but I refused because I feel that the board acted collectively and should not be individually called. So today, respect my decision because I'm not going to talk if you want to come and ask me a question. Come to the board meeting on Friday during public participation we allow you three minutes to say what you have to say."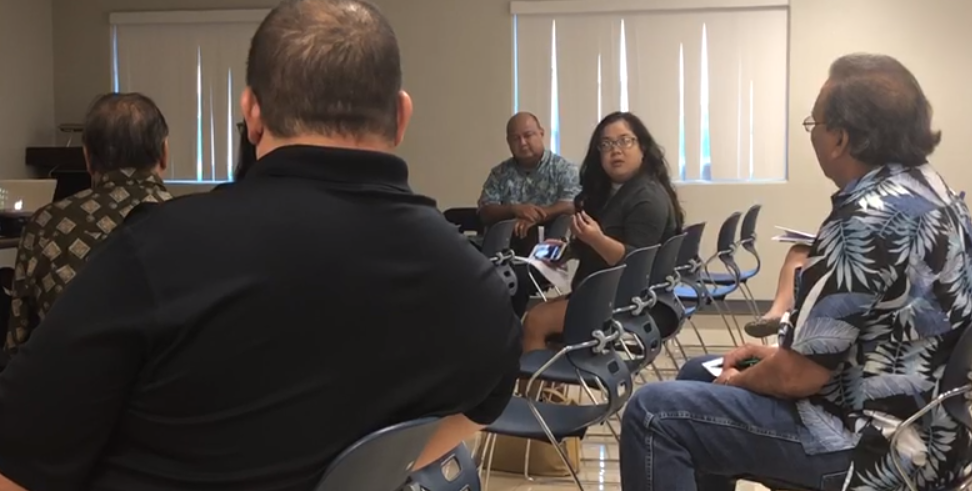 "Keep in mind that it's your job to represent the community as a whole because we vote for you, correct," parent Corina Fejerang said.
"Thank you for that but I'm not gonna talk, because I'm alone," Gutierrez responded.
"When we ask a question that has to do with what you decide and what you're agreeing on based on the board that you're job is to let us know when we ask the question, what is and how to and how it goes," Fejerang said. "Because you made that decision."
"This discussion is for the bylaw," Gutierrez replied.
"I'm, asking you, board members, to rethink and understand that maybe DOE is not ready for this," Fejerang said. "Maybe this is a serious issue when it comes to segregation and the reason why I say that is because you're pulling a community and you're dividing it. When you do the research and you take a look at other areas in the United States which we adopt from you can see these organizations that are out there that include similarities to the IIAAG which includes both public and private schools. It creates a unified community where all the AD's agree upon and decide and figure out how to display and equal activity among all participated individuals and schools."
As we reported the governor wrote a letter to the GEB last Friday requesting they reverse their decision for GDOE to separate from the IIAAG. The GEB meeting is scheduled for this Friday, Dec. 6 at 6 p.m. at GDOE's headquarters in Tiyan during which the governor's letter will be one of the items that will be discussed. As for the ISA's meeting it is still underway until 6:30 this evening.