News
Police still need help solving two Back Road shootings
Guam Police Department investigators continue to conduct investigations into two separate shootings that occurred along the back road to Andersen.
Police spokesperson Paul Tapao says detectives are heading to Yigo after a report of a shooting last Friday. The family of 50-year-old Timothy Concepcion told KUAM he had been shot in the thigh while he was outside their home using the bathroom in the front yard. He had passed out and was transported to the hospital and is in stable condition.


"We still need to go back and re-interview the victim and of course does an assessment of the scene provide a more thorough scene check because our officers were plagued with the evening hours or the morning hours we're going to be forwarding this case to our Criminal Investigation Division for follow up," Tapao said.
We asked if he GPD received any information if the shooting might have been self-inflicted.
"That one may be--these are thing that we need to look into but again everything that was reported we're going to follow up with the leads and information that was provided to the preliminary officers at the time," Tapao said. "Hence, moving forward our CID officers and of course our crime scene investigators will be on sight to process the scene thoroughly and gather more information or any evidence that might present itself."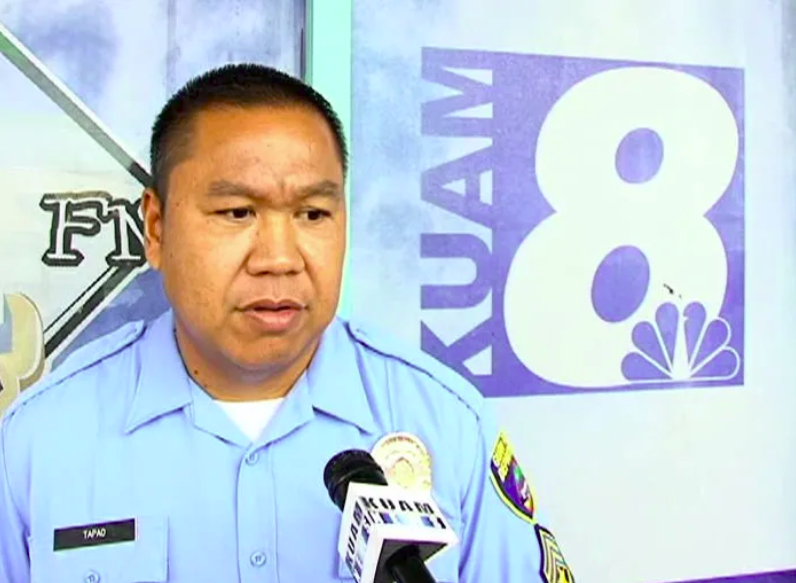 According to family members KUAM spoke with they were told by police that the shot probably came from either a "stay bullet" or a "random shot."
Yigo Mayor Rudy Matanane, however, told KUAM that through his reliable sources the shooting may have been accidental. Mayor Matanane told KUAM there is no threat to the village and that the truth would come out.
KUAM returned to the home today, but no one was inside.
As for the other shooting that occurred in Yigo weeks prior, still no arrests have been made.


"We've been covering this story for the last three weeks or two and a half weeks," Tapao said. "We are still actively investigating that. We've received some information relative to this we continue to ask the community to please should anyone have information this is an active investigation that our investigators are working diligently in closing. Any information that comes our way please submit it to the Guam Crime Stoppers tip line or call the GPD directly at 472-8911."

As police continue their investigations into both incidents Tapao urges the community to be vigilant.

"It boils down to an individual decision and understanding what's happening around you," Tapao said. "Take things into consideration that his may happen or will happen and that will actually get you into that thought process of situational awareness and things will start materializing mentally on what you can and can't do. So really starting with that. It's understanding what's going on around you be cognizant of your environment of what's happening you know situational awareness is really the best defense to prevent anything from happening."