News
Too late in the game for the governor's IIAAG appeal?
The Guam Education Board will be discussing a letter sent by Gov. Lou Leon Guerrero regarding the controversy involving the Guam Department of Education's January decision to start its own interscholastic sports league. As we reported the letter sent Friday night to GEB Chair Mark Mendiola requested that the board reconsider its decision to separate from the IIAAG.
"I am writing to reiterate my support that interscholastic sports remain unified under the independent interscholastic athletic association or IIAAG," the governor wrote.
Mendiola says the board will discuss the matter during their meeting this Friday.
"The governor asked me and she said she doesn't want the government to be divided by this thing, I reassured the governor this is a decision that we didn't take lightly," Mendiola said. "This was since November of last year its been in the media in terms of some of the issues that was addressed to the chairman of the committee, Mr. James Lujan. We are far along in this process but we are still giving it the courtesy and I think that's what the governor is asking us to do."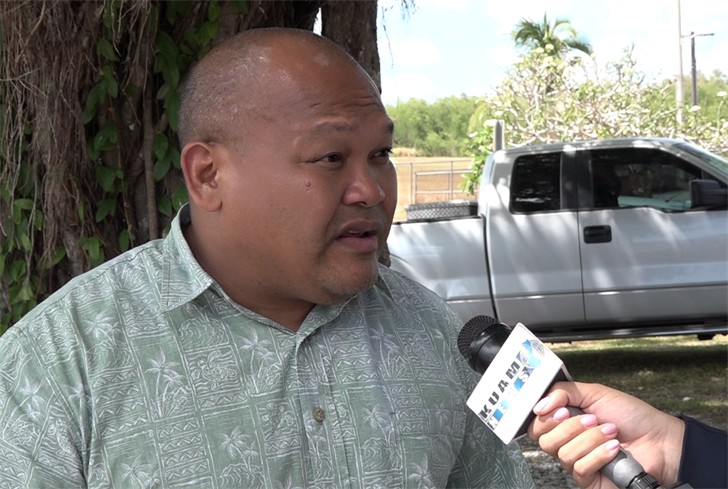 According to Mendiola, the specific issues were in regards to the organizational structure of IIAAG's decision making and how they manage day to day operations. As we've reported, IIAAG President Terry Debold said the issues were never voiced to them by GEB.
The governor closed her letter stating that she stands firmly that student-athletes have served well under the IIAAG since the arrangement in 1999, and that it has broken down barriers between public and private schools.
"High school athletics bring our community together and should never be used to divide us," she wrote.
Meanwhile, today GDOE announced a draft of ISA's conditions and bylaws. The league is set to begin operating high school sports for public schools by January 2020.