News
More than gifts: Angel Tree offers act of kindness, restorative justice to inmates and their children
It's a global initiative that gives children with incarcerated parents a gift to unwrap on Christmas day. And through Prison Fellowship Guam, Vangie Cabacar is manning the Angel Tree program to ensure it happens. 
"You know I wondered about recidivism and the only way to make a difference is to really work with everyone as a community," she told KUAM News. "Not just in the victim side but also in the offenders side."

Vangie and her family are survivors of homicide; having lost a close loved one that was a victim of murder back in 2006.

"When anyone goes through any kind of victimization, everyone responds differently," she said. "There's grief right and everyone grieves differently but in working with victims, perpetrators and with the community, we all have choices."

Vangie chose to volunteer at the prison fellowship Guam, a ministry that for the past decade has joined in a global initiative.
"There's a quote in the bible that says what the enemy meant for evil, God has turned for good, and I have seen so many lives changed," Vangie said.

Nationwide since 1982, the program has changed the lives of inmates and their families with the help of churches, organizations and individuals in each community. Vangie tells KUAM that nearly 350 children have been cared for on Guam with their main objective to.


"Highlight the story of the true meaning of Christmas," Vangie said.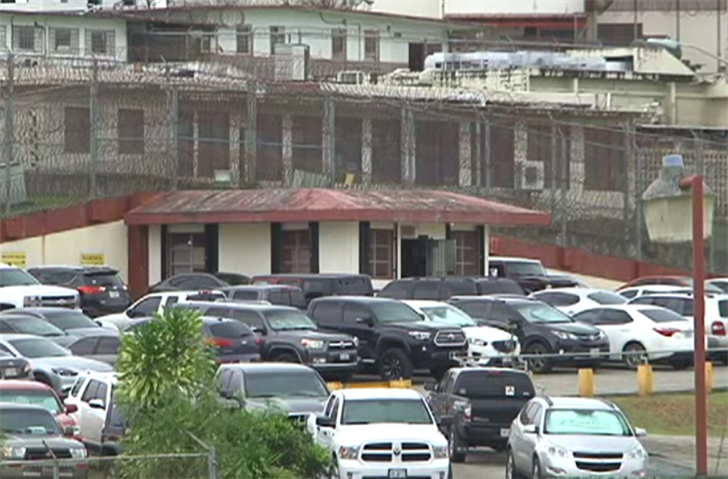 Inmates must first apply to be part of the program, then trained volunteers within the community will attend a training and begin calling the children of the incarcerated parents to ask them their Christmas wishes. The gifts must be under the tree by Christmas day.

"Whenever a sponsor or volunteer calls and asks a child what would you like for Christmas, what they are going to find is the children asks things like I need socks, I need shoes, several times this past year they've asked for uniforms for school," Vangie said.

Each year there are at least one hundred volunteers for the program.

"The organizations and the churches are very involved and when we are involved we are doing this and the inmates learn to appreciate not just the families and the children but inmates learn to appreciate that my island, my people really care about my family and about me," Vangie said.

Changing the mindset amongst the inmates and making an impact on recidivism rates on the island, those incarnated express their gratitude and often times feel moved.


"The Department of Corrections with the Prison Fellowship Guam coordinate a volunteer appreciation celebration and so all the volunteers come in and get to meet with the inmates who are participants or applicants of the Angel Tree and they do performance," she said. "Some of them come up to the stand and they get really emotional and some of them cry and say thank you for taking care of my children and thank you for showing the love and introducing them to Jesus."

This act of kindness is restorative justice for Vangie and she encourages others whether they be victims of a crime or want to give back this holiday season, to remember this.


"At some point we are in charge of our destiny," she said. "We are in charge of how we manage that grief," she said. "I just made that choice we can grieve and it's OK to grieve. But I chose not to grieve, it was too painful so having to turn the cheek and to turn it around, what the enemy meant for evil, to turn it around in a positive, was so much more therapeutic and healing for me."

The community can get involved by attending the volunteer training this Saturday from 10 a.m. to 12 p.m. at the Lutheran Church in Anigua or contact Vangie directly at 489-8264 or email vangie_guam@yahoo.com.