News
Will Joey Terlaje show up to next DOC oversight hearing?
If you thought the last oversight hearing was filled with questions, Vice Speaker Telena Nelson now plans to get to the bottom of what inmates are allowed the special privilege of being assigned to the Department of Correction's halfway house, in light of the recent escape of two halfway house inmates.
"We are also looking into some of the individuals and the requirements at the halfway house," she told KUAM News. "We were inquiring what is the criteria that allows me to live in the halfway house and so really the standard that they have or that they had in the past. And that they continue and I'm hoping that the director fixed it - it was a really junk standard because I can apply or avail of the halfway house as a felon."

The vice Speaker says she was concerned that a prison board decides which inmates are granted halfway house privileges, but that the warden has the authority to overrule the board - which has her asking.


"And why are some people that created some crimes allowed in the halfway house over others," Nelson said.

While she said she would wait until after the hearing to answer if she has "full confidence" in DOC Director Samantha Brennan, Vice Speaker Nelson continued to mention concerns she has with Warden Allan Borja. Borja has been placed on administrative leave pending completion of an investigation into the halfway house escapes.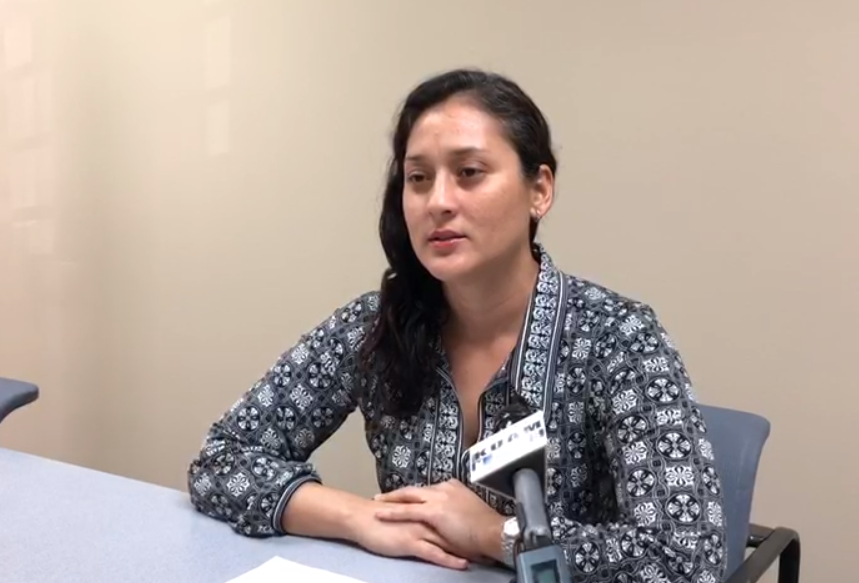 "And it seems in some instances the warden has a lot of authority and perhaps he shouldn't have this kind of authority," she said. "So what can we do to ensure there's a check and balance so not one singular person has this authority."

Nelson also said she is concerned about the recent finding of a cell phone on maximum security inmate Shawn Paul Johnson. He was indicted for his part in a widespread drug-smuggling scheme at the prison in 2017.


"I mean, I'd have to go work there to really understand why there is contraband in a maximum-security location," she said. "I understand. I spoke with the director and she's really trying her best to balance the manpower and personnel but also ensure that they are rotated to maybe deter this kind of corruption. I don't have an explanation for how he got it."

Nelson had previously said former DOC Deputy Joey Terlaje had expressed interest in testifying because he wasn't happy with things that were said about him in the first oversight hearing.


"I also had a meeting with the former deputy director and he did ask to be able to give testimony at this oversight hearing," she said. "So we did try to reach out to him, however, we were unable to reach him at the number that we have for him. It has been disconnected."

The oversight hearing is scheduled for Wednesday at 5 p.m. in the Guam Congress Building.