News
Residents protest buildup at Joint Region
Demonstrators pulled up to a virtually empty parking lot on top of Nimitz Hill Friday expecting to raise their buildup concerns with the Joint Region Marianas.
Environmental Direct Action group Prutehi Litekyan was set to protest at the miliary's communication center - and while the group had hoped for dialogue with JRM officials - the military reportedly released employees before the protest.

No one from Joint Region came out to greet protestors - and demonstrator Maria Soul Marques says she thinks she knows why.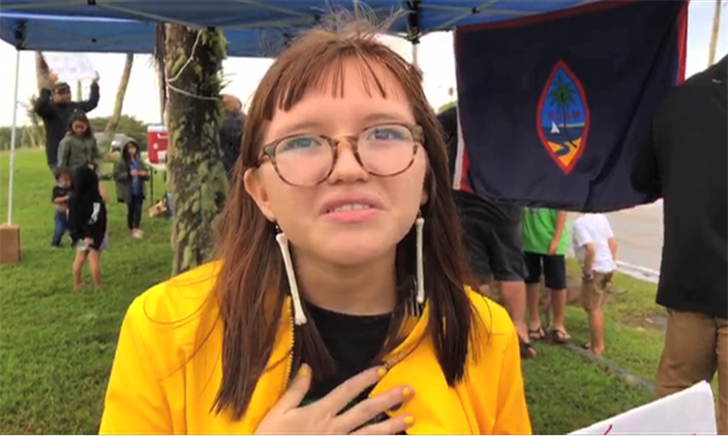 "In my opinion, I think they just don't want to know, they'd rather live in bliss - not knowing what they're doing is wrong and unfair," she told KUAM News.
 Many advocates, including those at the protest are concerned  Nine discoveries of human remains and nearly 20 discoveries of sites with significant ancestral artifacts at the construction site for the live-fire training range has further fueled the group's resistance to the buildup. Those remains are currently being stored in paper bags and boxes - which acting State Historic Preservation Officer Patrick Lujan says is "standard practice" for storing archeological finds.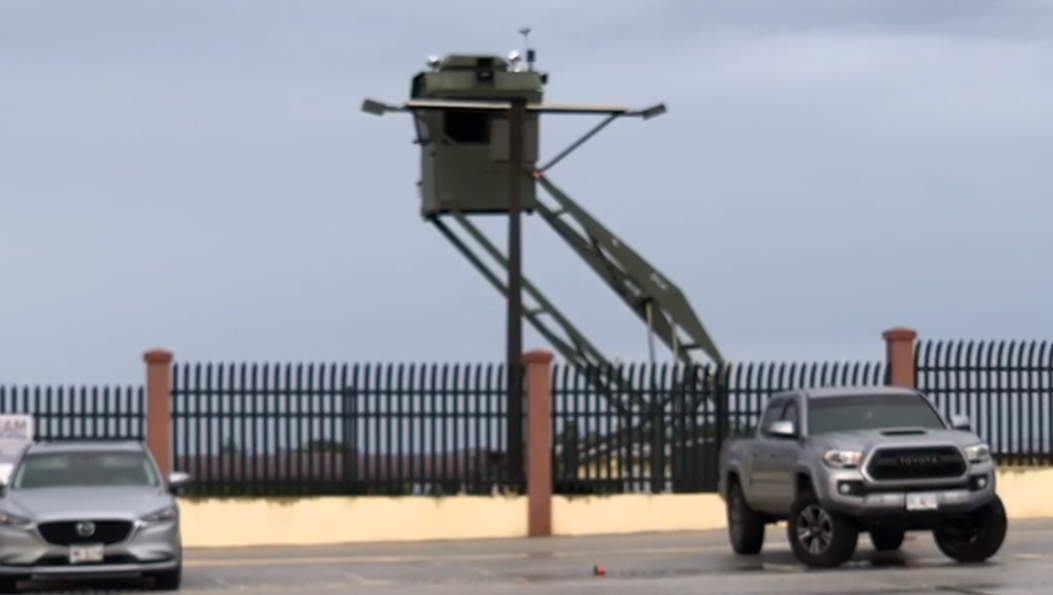 Protester Kisha Borja-Quichocho-Calvo isn't satisfied with that answer.


"To treat our ancestral remains like they're balutan - just basula - just trash leftovers at some party," she said. "You know to place them in a paper bag? What do you think that shows us and you constantly tell us that you respect us? That is the epitome of what is not respectful."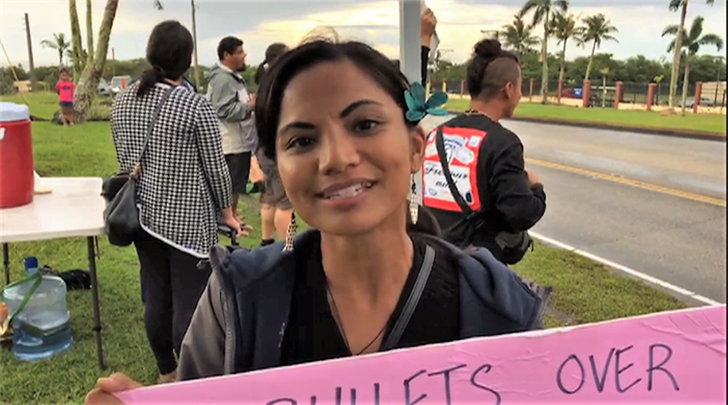 Olympia Terrel said cultural and environmentally rich areas like Litekyan should be preserved.
"I believe that Guam has given enough," she said. 
Borja-Quichocho-Calvo was disappointed no one from Joint Region came out to speak with demonstrators - so we asked her what her message to the military's top brass is.
"No buildup," she said. "We never wanted this buildup, we still don't want this buildup and we will go down fighting until we die saying that we didn't want this buildup."
Richard San Nicolas was not a member of Prutehi Litekyan and he says he showed up at the demonstration to lend support for the group.


"When you look at what everyone's doing and what they're talking about and the things they're asking for, they're just asking for people to stand up for our culture, our past - just like my poster says 'preserve our past, our culture, our history' and think about the future of the kids that are standing out here," he said.

Just two days before demonstrators took to Nimitz Hills, Rear Admiral John Menoni told the Guam Chamber of Commerce the military buildup is good for Guam, vouching for the incoming marines.
He also addressed the handling of remains unearthed and clearing of lands once occupied by CHamorus.
"So when people say that we're just going out there bulldozing trees or kicking over latte stones, that's not the case," Menoni said. "That may have been in the past, and I'm talking 50, 60, 70 years ago in the past. That's not the way we do business today."