News
Students oppose UOG's proposed 30 percent tuition increase
The University of Guam is strapped for cash and is now proposing a 30 percent increase in tuition to make ends meet. The school held a public hearing today to get input on the plan, and not surprisingly UOG students showed up in force to voice their opposition.
University President Thomas Krise explained the proposal and the reasons why they need to raise tuition, saying general fund appropriations have declined by more than $3 million over the last three years. But more than that, they haven't received all of that money that was promised, and the allotment shortfalls are adding up.

"Since 2016 UOG has not received the full local appropriations from the Government of Guam," he said. "A shortfall of $12.3 million over these last three years. this year the budget law appropriated $27.6, a shortfall of $6.2 million from what UOG requested."
Under the proposal, tuition will be increased by 10 percent per semester, over the next three semesters, beginning in Spring 2020. Most students said it was simply too much, too soon. They aren't able to plan for it, and many can't afford it.

"It is astounding that even students who are excelling academically achieving 3.5 and 4.0 grade point averages are already constrained by the cost of tuition and are unable to continue their education at the university. If this data is any education a tuition increase so extreme as the one being proposed will only add to these numbers," one student said.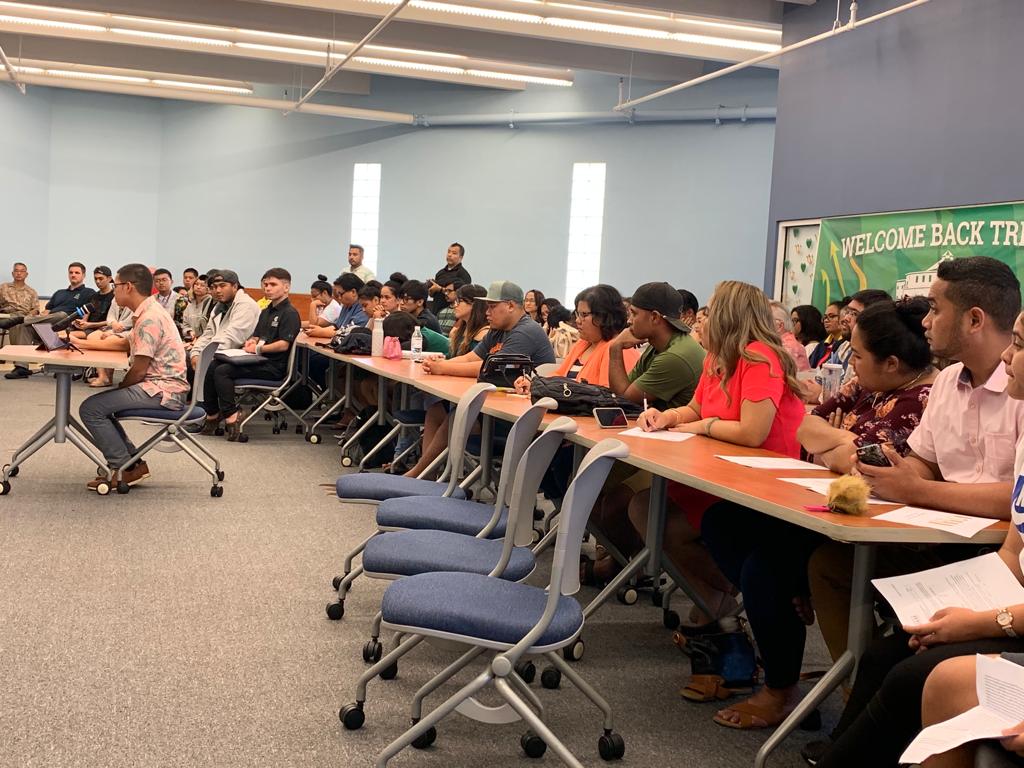 "It is unfair to reach into the pockets of students to correct a problem we had no part in creating," another student said. "It is especially unfair that we are going to be exploited by these substantial tuition hikes. We understand that the government of guam was unable to allocate the appropriate sum of revenue to the university, but throwing that problem completely on to students is unacceptable."


"We know that raising the cost of tuition eventually is inevitable. Inflation causes prices to increase, however, the reasons for the increase that have been pervasive throughout the process and the media? And how quick this increase is irresponsible," another student testified.
Breaking it down, for resident undergraduates, the costs will rise from $210 per credit hour to $231, then $254, and finally $280 by Spring of 2021.
UOG is also proposing to increase its fees, including the cost of on-campus housing.
"Imagine being in the dorm and having to take that increase along with the dorm rates," a student said.
"Five dollar increase, its just a $5 increase each day. That may sound minuscule in the short run but we're looking at this by semester and that's about $500 to $600 per semester. That's not the kind of money we have in our pockets to give," another student said.