News
Feral pigs a problem in villages
Friday, October 11th 2019, 4:09 PM ChST
Feral Pigs are causing big problems in the villages and one mayor tells KUAM his constituents are really bothered by the babuis.
Santa Rita Mayor Dale Alvarez has had it with feral pigs. He's not alone. Pigs are a problem islandwide and it's gotten so bad the feds have gotten involved. Alvarez says USDA is working with mayors to help identify trouble spots.
Feral pigs damage crops, threaten pets and even have the potential to spread disease, Alvarez said.
"The problem is they're going in damaging nice, manicured yards, water pipes are even breaking from them digging the grounds," he said. "All kinds of problems and believe it or not, the mama pigs, with the piglets following, holding up traffic - it's really bad."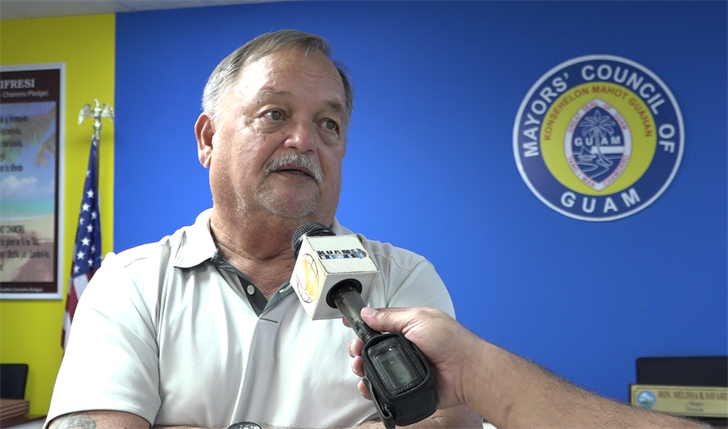 USDA assists mayors with pig mitigation. Piti Mayor Jesse Alig tells KUAM the federal agency uses large traps to catch up to 30-40 pigs at a time. Villagers reports pig sightings and the time of sighting and USDA makes a determination about trapping.
Mayor Alvarez, like other mayors, sometimes hands out smaller traps to villagers, because they said USDA traps are too big for smaller yards. But part of the problem - pigs are not as dumb as they look, apparently.


"We've been giving residents traps, unfortunately, the pigs are too smart, they won't go in," he said. "One time we caught one, but by the time we got down there, it broke the fence. They're too strong."

Mayors Council Executive Director Angel Sablan says Mongmong-Toto- Maite, Ordot Chalan Pago, Piti and Santa Rita are pig problem areas, but the south has also been hit hard by the babui blues.
While mayors have spent a lot of time talking about stray dog issues, Alvarez says stray dogs take a back seat to feral pigs.


"The pigs are the problem. And of course, my stray dogs, but the pigs are my issue now, he said. "Santa Rita's like all my constituents are farmers, they're planting sweet potato because their nice yard is turning into a big lousy mess."