News
Boy slammed by treacherous waves after falling from Jonestown cliff
A young man is alive tonight after a daring and risky rescue by the Guam Fire Department.

Lt. Phil Ennis and his crew on the Guam Fire Department's rescue boat didn't expect to make any runs this morning, especially since Guam was just settling back into Condition 4.


"Since school was out, we were talking about it and pretty much preparing - we're always prepared any way," he told KUAM News. "We really weren't expecting to (head out) but you know, we did it."

GPD got the call at 12:17 of a 15-year-old boy fighting for his life in the waters off of Jonestown.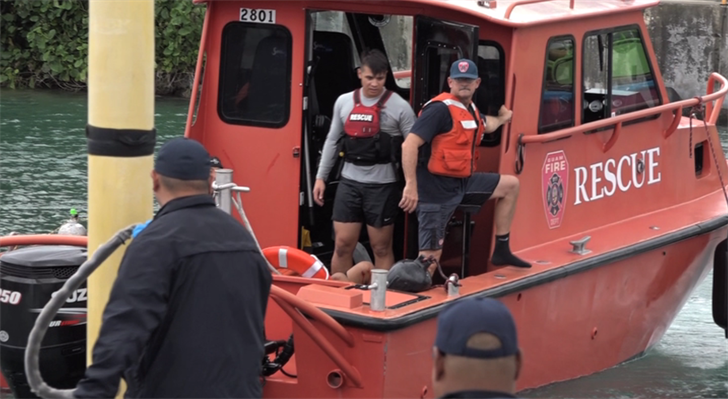 "He was down by Jonestown steps," Ennis said. "He said he fell off the edge, got slammed in the reef by the waves, got washed back out."

GFD said the boy plummeted 100 feet from the lookout point to the water, sustaining serious injuries. With high surf advisories in effect for the island, the boy found himself fighting for his life.

"That's one of the most dangerous areas on Guam, basically on this side of the island, cuz there's no way out once you fall in there."

Ennis and his crew - GFD Rescue stationed out of Agana Boat Basin - were on the scene in just a few minutes, which in a situation like this could be the difference between life and death.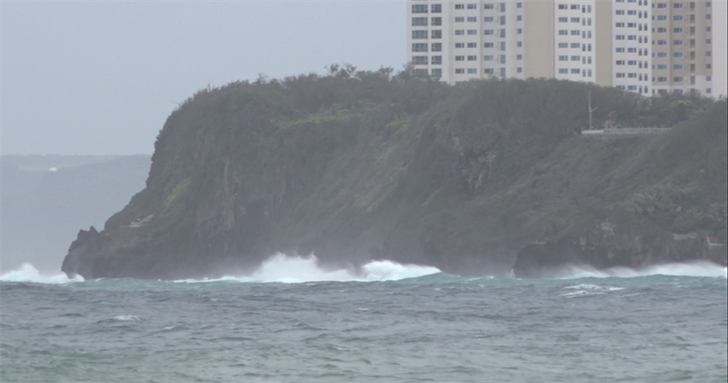 "The water was six to eight-foot pounding off the reef there, rocking and rolling swell was big and we couldn't get the boat close enough so I had to send in the rescue swimmers went in and got him and swam him back out to the boat and pulled him on the boat, put the rescue swimmers back on the boat, headed back to boat basin where he was handed off to medic personnel," Ennis said.

The boy suffered a five-inch laceration to his head and injuries to his legs. He was transported to the Guam Memorial Hospital shortly after 1 p.m. - roughly 45 minutes after GFD got the call.
Ennis said the boy told firefighters he was "very thankful" when he was rescued.