News
Veterans turn up for town hall with codel
Just a handful of veterans got their questions in during Congressman Michael San Nicolas' veterans town hall, which featured a congressional delegation. 

"Give us our own hospital, that Naval Hospital or CBOC right now does not meet our needs," Frances Torres said.
"Give us our own regional office," Frank Benavente, retired marine said. "Mr. Chairman, your state alone has three regional offices. We have none."
Benavente was addressing House Veterans Affairs Chair Mark Takano, a delegate from California.
And that was the tone of the town hall, for the most part. With local veterans numbering in the tens of thousands, the need for a regional veterans administration office was again reiterated by those frustrated with the red tape and runaround Guam vets say they're getting.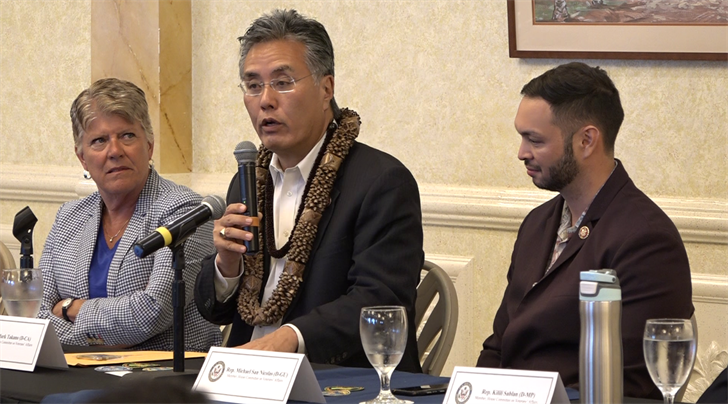 Even Takano said the differences between Naval Hospital and Guam's veterans clinic or CBOC - were stark. Guam Del. San Nicolas said the state of Hawaii has more to offer vets than the territory of Guam and that isn't fair.


"I was getting a little upset in Hawaii, to be quite frank, based on what I was able to observe out there versus what I know is happening here," he said.

The codel was not mincing words when it comes to assessing Guam veterans' plight. Chairman Takano said proposed improvements to the CBOC on the way won't be good enough.


"We see the slow pace of building and the space that's necessary for the CBOC and Mrs. Brownley (Rep, D-CA) even commented to me that even with the additional space we still think that's not going to be enough," he said.

California representative Julia Brownley said local VA problems will only get worse if gaps in care senior veterans are not dealt with on the federal level. Brownley calling the aging of Vietnam veterans and the cost impact they will have on the VA a "silver tsunami"

"I'm not sure that we are really equipped to deal with long-term care needs of our senior veterans," she said.

Concerns on the formatting of the town hall were expressed by veterans beforehand were given life after more than a dozen vets who signed up to ask questions and share concerns were not given the opportunity to address the CODEL panel. Benavente spoke as San Nicolas tried to end the meeting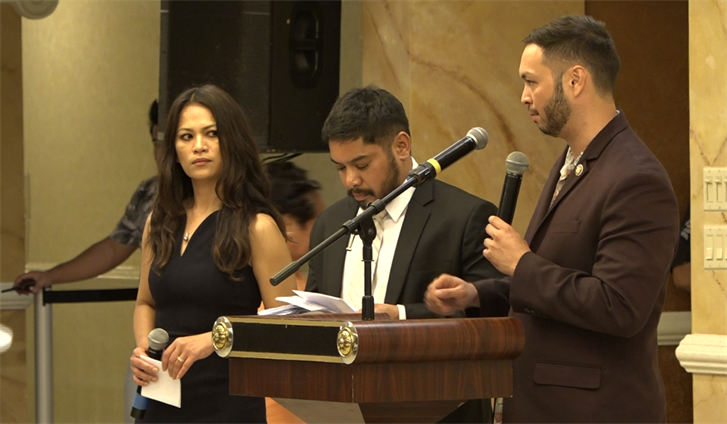 "Please we have your name we have your question if you'd like to have a sit down for this, to elaborately write out your concerns, we will make sure that we get them into the hands of the chairman with respect to this town hall," San Nicolas said.
"I am a combat veteran I never thought that a time limit is going to stop all of us from voicing what we have to say," Benavente said.

Veterans were given two minutes to ask questions. Audience members were able to ask questions or share concerns with the panel.
Meanwhile, a surgical team from Hawaii VA is scheduled to come to Guam in 2020 and more efforts to include Guam in regional VA outreach work will be on the way, reps from Hawaii's VA office said.