News
Renowned peace vet Gerry Condon eyes Guam for The Golden Rule visit
Veterans for peace and demilitarization it's not something you hear every day but it's a way of life for a group of veterans pushing for a world without war. 
Gerry Condon is the board president for Veterans for Peace, an organization with chapters in 39 states and five countries.
Condon is on island to raise awareness about demilitarization, a nuclear-free Pacific and to enlighten like-minded activists about why veterans have assembled worldwide to speak out against war.

"We think that veterans voices are particularly important because nobody knows the futility of war and the great cost of warlike military veterans who actually experienced war ad we have a special role to play in society to eventually bring an end to war altogether," he said.

Condon plans to return to the island in 2020 and he will do so on board The Golden Rule. It's a historic sailboat that gained notoriety when it set sail in 1958 to stop nuclear testing in the Marshall Islands.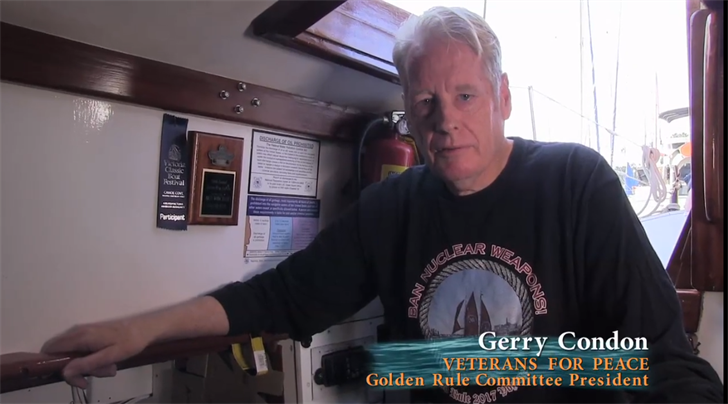 Veterans for peace restored the original ship and is sailing around the world to show that "nuclear abolition is possible, and that bravery and tenacity can overcome militarism," according to the VFP website. The sailboat is docked in Hawaii now in preparation for its continuing journey to Okinawa, Japan, South Korea and Guam next year.
We asked Condon - why Guam?

"We know that there's many many veterans here, I think over 10,000 veterans, here in Guam, and we know that there continue to be environmental problems from Agent Orange from the impacts of nuclear bombing in the past and the impacts of militarization and war preparations today," he said.

Condon is recognized worldwide for his peace activism, and he was arrested in Venezuela in May of this year after he gave food to protesters occupying the U.S. embassy there. He says he's networked with regional activists was drawn to the area because of the high cost of military training and testing here.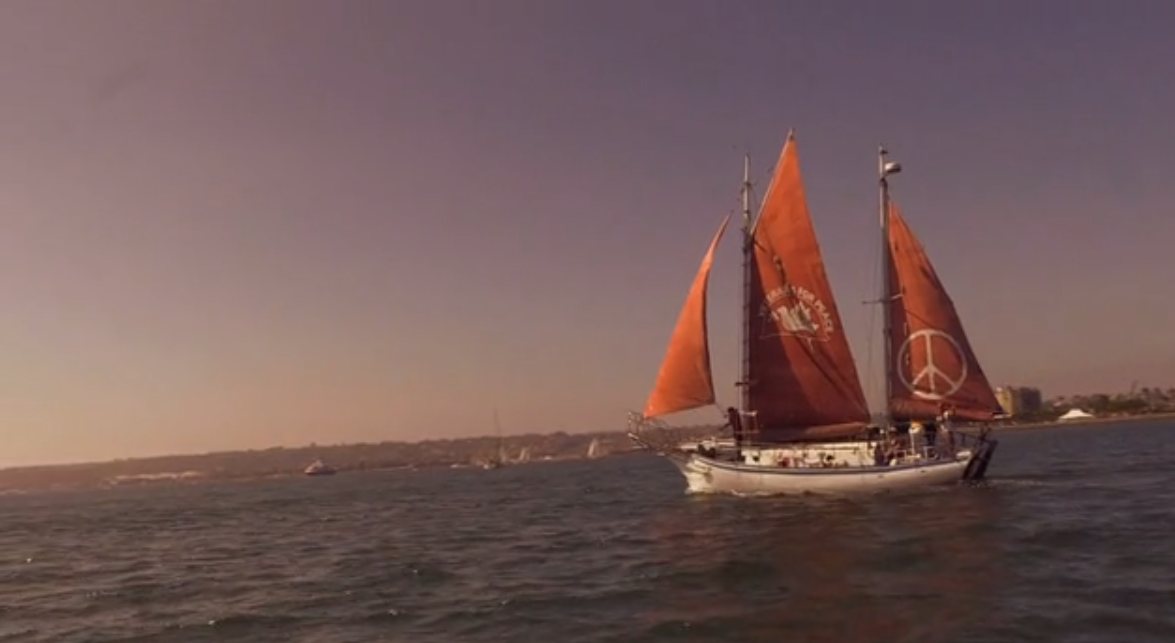 "People throughout the Pacific including here on Guam continue to suffer high rates of cancer and other impacts from these bomb tests on the Marshall islands at that time," he said.

Condon was a Vietnam War-era veteran who resisted his orders as a special forces medic and went AWOL, hiding out in Europe and Canada before eventually returning to the U.S. when draft and war resisters were given asylum in 1975. His group was formed in 1985 and has since been recognized by the United Nations as a nongovernmental organization.
According to the American Civil Liberties Union, VFP was one of several peace groups targeted by FBI monitoring and infiltration. Condon says while the group has more than three decades of experience in protesting war and militarization around the globe, every trip it takes is still a learning experience.

"We bring our own message of peace and demilitarization, but more importantly, we're learning what's going on on the islands we're meeting a lot of wonderful people on the islands and trying to solve that information with people back in the United States."