News
Public safety chair shocked by Yona mayor's arrest, won't comment on son
Tuesday, September 24th 2019, 5:10 PM ChST
Earlier today, KUAM News reached out to Legislative Public Safety Chair Sen. Jose Pedo Terlaje who said he was shocked to hear about the indictment of Yona Mayor Jesse Blas.
Terlaje is a former mayor of Yona and Blas worked under him as his administrative assistant.

Tonight, Terlaje had no comment regarding his son being named in court during the Yona mayor's federal indictment.
According to testimony by FBI Agent Rafael Fernandez, Joey Terlaje was one of the marshals and others who was present during an incident where Blas allegedly beat a woman up and held her for three days.
Joey Terlaje is the former marshal of the courts for Superior Court of Guam. He is currently the deputy director of the Department of Corrections.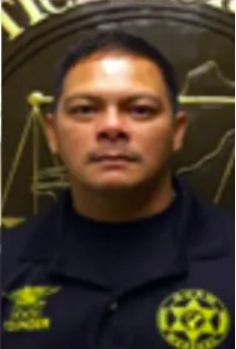 "So what if his name was brought up," Jose Pedo Terlaje told KUAM News. "I don't know what the hell is going on. I have no comment."
While the senator seemed upset while talking with KUAM about his son, he was appalled by the arrest of the Yona, who he calls a close friend.
"I was shocked yes, sure I was very shocked because you know I don't think Jesse was doing all that kind of stuff," Jose Pedo Terlaje said. "Maybe the temptation is just too great. Just pray for the guy you know Jesse's a good guy and he's a good friend of mine, but whatever he does is his problem."

According to his bio on the Mayors Council of Guam website, Blas is a former police officer and was also a deputy marshal from 1991 to 2007.