News
Superintendent responds to JFK riot
An official report has not been completed but there are new findings into the ongoing investigation of the lunchtime riot that occurred at John F. Kennedy High School on Thursday.
Video posted over social media shows a chaotic scene during JFK High school's lunch period yesterday.
At 11:40 a.m., the Guam Department of Education placed the school on lockdown after a riot broke out in the cafeteria. GDOE Superintendent Jon Fernandez says this video is being used as evidence in their ongoing investigation.


"There was some indication that alcohol may have been involved, he said. "I think we were talking this morning probably around 15-20 students that have been identified already as being involved."

Directly after the incident, two students were brought into custody. According to Guam Police Department Spokesperson Sgt. Paul Tapao both students remain in custody today and he tells KUAM that there could be more potential arrests to follow.

"You know depending on age whether the child is going to be taken into custody and confined at Department of Youth Affairs or were any of the perpetrators are as legal adults at the age of 18 and over they can be confined and department of corrections," he said. "We ask the parents if your child was involved take a proactive approach and walk them into the principal's office and provide us the information and we can work from there."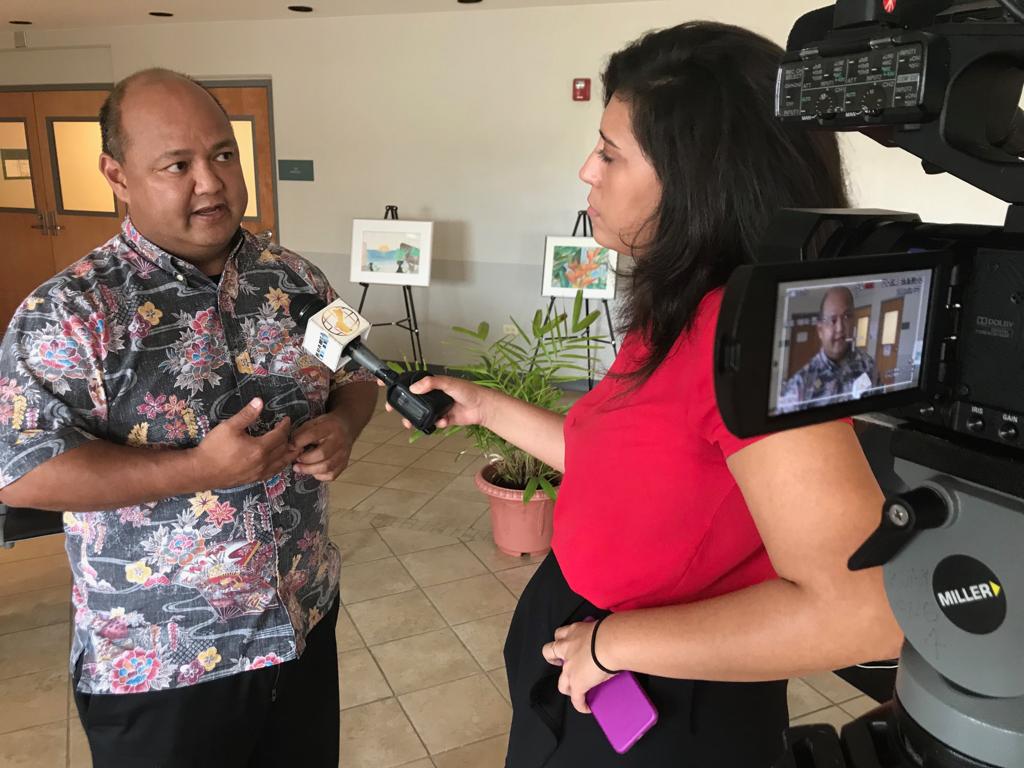 According to Fernandez, disciplinary action is underway and it starts at the school level. For severe consequences such as extended suspensions or expulsions then a discipline committee that includes the central office will be formed and will make a final decision.

"I told them if they recommend expulsion then and the committee approves it I will support the principal's recommendation to make sure we keep our campuses safe," he said.

In regards to safety, the Guam Federation of Teachers has some concerns questioning a lack of adult supervision. Fernandez responds that several adults were there trying to restrain the students involved.
"You know a number of our staff were actually put in harms way so I don't know they mean to indicate that no adults were present because there were adults present and in fact, I am really concerned with the safety of our employees," he said. 
However, the lack of school aides is a concern GDOE shares.

"Unfortunately as we go through these harder budgetary times we are unable to provide all the necessary supports that we need and that contributes to the safety issues that we are seeing at the high school level," Fernandez said.

GFT is scheduled to meet with the Superintendent on Monday to further discuss school safety concerns.