News
GovGuam heads first Micronesia-Wide Cleanup
The Micronesia-Wide Cleanup was held today around the island at Tagachang, Pagat, Marbo, and Tanguisson.
A region-wide commitment as Hundreds from Guam, Palau, the Republic of the Marshall Islands, the Commonwealth of the Northern Mariana Islands, and the Federated States of Micronesia performed cleanups on their islands simultaneously.
Deputy General Manager of the port Dominic Muna spoke on the joint effort to tackle trash at Tanguisson.

"The leaders decided that they would do a coordinated cleanup, throughout the islands," he said. "So here we are today at Tanguissin Beach, this property is still owned by the navy, many years ago when GPA was running the power plant, they used to do the maintenance, Several agencies got together- DPW, Commercial Port, Governor's Office, Mental Health, Guam Customs and Quarantine, and several others."

The Church of Jesus Christ of Latter Day Saints also pitched in with picking up trash.
Hagatna Revitalization head Lasia Casil said what was picked up shows what types of trash should be addressed through policy.

"Today we were picking up mostly single-use items--bottles, cans, plastic forks, those type of things," she said. "I was really excited that the governor announced this initiative at the cabinet meeting last week, it's like regionally, altogether with all the other islands, so we are very excited to be cooperating with other islands like Palau, CNMI, and all the other islands."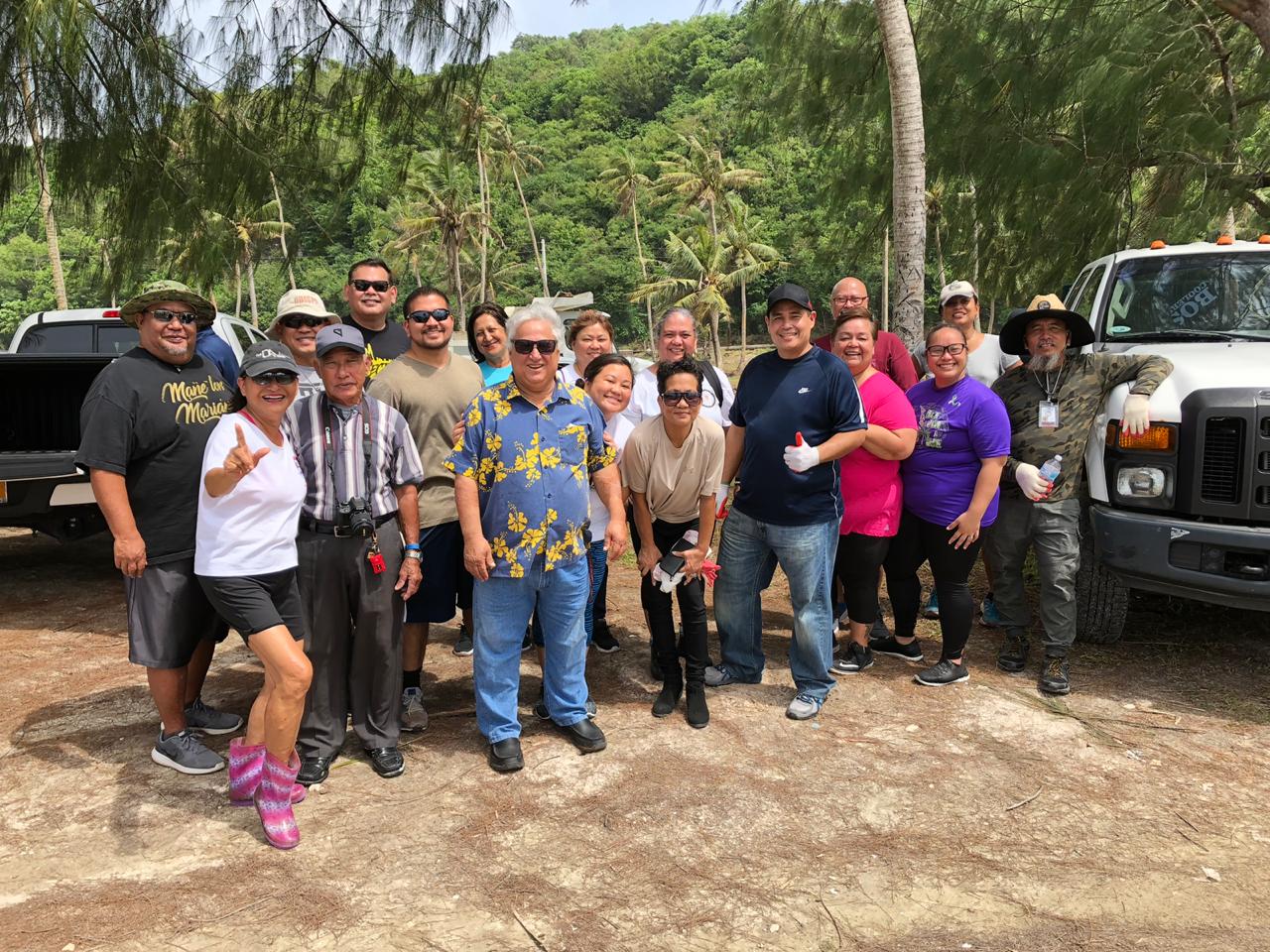 The project is a result of the governor's recent participation in the Micronesia Island Forum held in Chuuk. Leaders agreed to address regional issues together, including island beautification and climate change.
GovGuam employees who participated were allowed administrative leave for the duration of the cleanup.