News
Two students in custody after JFK riot
Two students are in custody after a huge riot broke out at John F. Kennedy High School during lunch.
Students were left in shock after walking out of school this afternoon.
Multiple videos circulating on social media showing students throwing punches during a full-blown riot during lunch in the cafeteria.

At 11:40 a.m., the school was placed on lockdown. Police were called and additional school resource officers were dispatched to help.
GDOE confirms several students were treated by the school nurses for minor injuries and that students were taken into custody.
At 1:45 p.m. students were released on schedule but in a controlled manner.
The entire ordeal is still under investigation, but two students were taken into custody. GDOE Superintendent Jon Fernandez issued a comment.

"We are grateful that no serious injuries were reported and we thank the Guam Police Department for the swift response and support of our schools," he said. "We also thank our school personnel who helped to end and contain the riot. We will ensure there are appropriate consequences for all involved in today's incident. There is no tolerance for violence at our schools."
Reacting to the riot videos that went viral, Guam Federation of Teachers Field Representative Robert Koss says this draws major concerns on the lack of supervision saying, "coverage shows an absence of adult supervision. Since the onset of the school year teachers have been complaining about a shortage of teachers and support personnel that places students of all ages and employees at risk."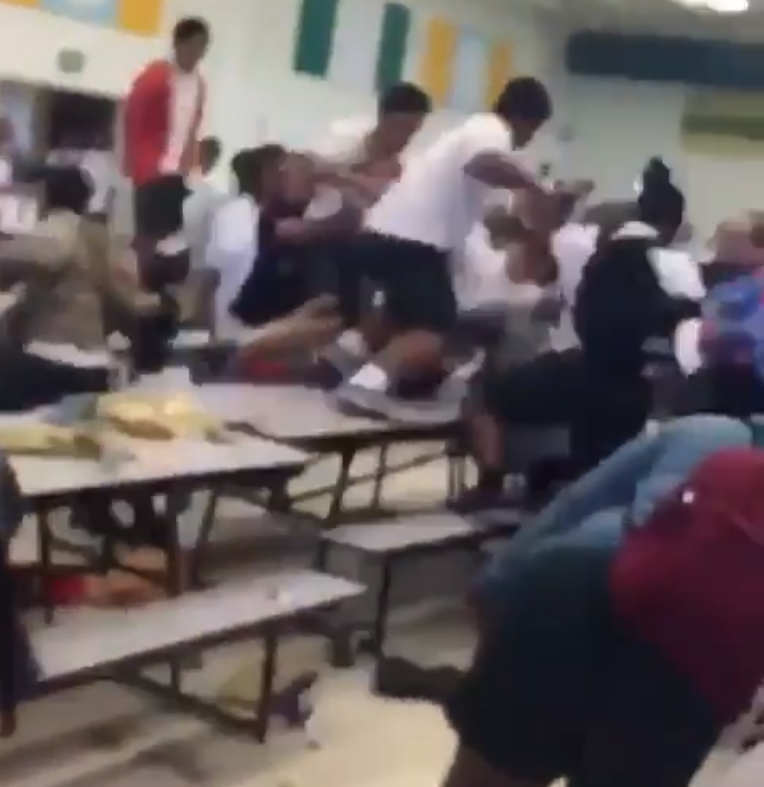 GFT is scheduled to meet with the Superintendent on Monday to further discuss the shortage of sped teachers and lack of school aides, and substitute teachers adversely affecting public education.
Today's riot, however, isn't the only report concerning school safety. GDOE confirms that after school on Wednesday Southern High School was made aware of a possible threat from a student to bring a weapon to school.
In response, this morning GDOE worked closely with the Guam Police Department to coordinate support and to ensure the safety of staff and students.
The school was placed on a modified lockdown as GDOE School Resource Officers conducted a blanket search of arriving students.
GPD was also present on campus and had additional support on standby. No weapons were found.
"When students are involved, every threat must be taken seriously. We are grateful for GPD's continued support in ensuring the safety of our schools," Fernandez said.
In February the Leon Guerrero Tenorio Administration launched the Governor's School Safety Partnership seeking input from the community to strengthen and improve school safety.
In May several stakeholder meetings were held and an online survey was conducted. However, the results and findings of their surveys have not been released yet.